Nicki Minaj Just Rekindled Her Beef with Miley Cyrus
And just like that — Nicki Minaj and Miley Cyrus are feuding again.

The pair has had a contentious relationship since 2015, when Cyrus called Minaj "not too kind" in an interview with The New York Times. In response, Minaj called out Cyrus at the 2015 MTV Video Music Awards, saying, "This b**ch that had a lot to say about me the other day in the press — Miley, what's good?"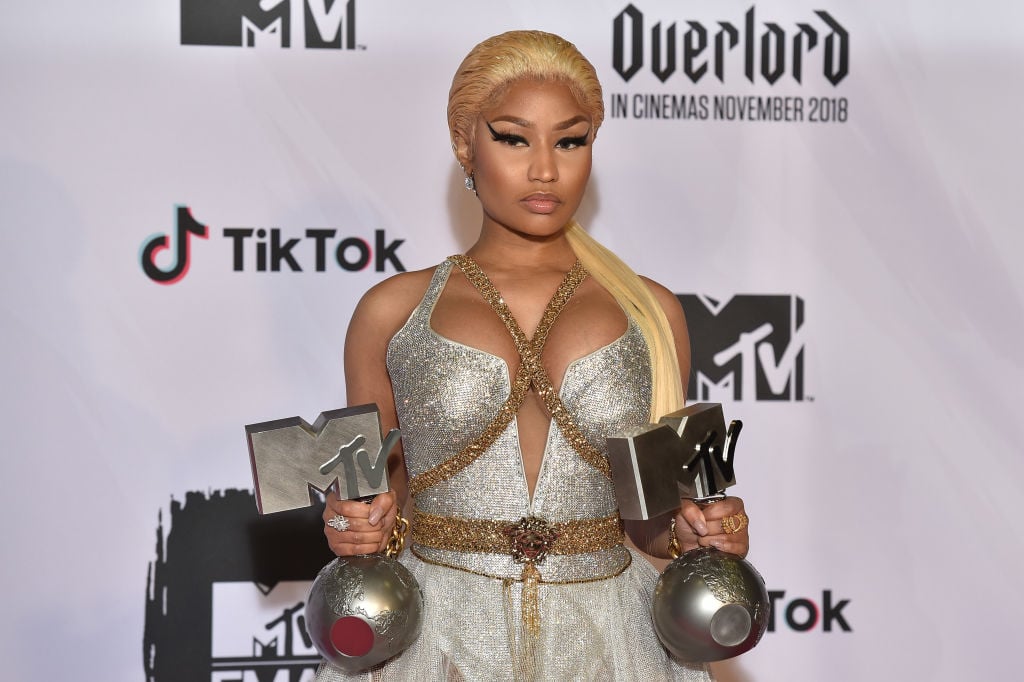 Just when it looked like the beef had finally ended, Cyrus dropped a song in 2019 seemingly instigating the feud between Minaj and Cardi B — and the "Barbie Dreams" rapper isn't happy about it.

In a new episode of her Apple Beats 1 show, Queen Radio, Minaj downright slammed the Malibu singer.

What did Miley Cyrus say about Nicki Minaj and Cardi B?

In May 2019, Cyrus dropped a song titled, "Cattitude," which features a lyric that says, "I love you, Nicki, but I listen to Cardi."

It appears that she was picking fights in the feud between Minaj and Cardi B, which peaked in September 2018 when the rappers got into a brawl during New York Fashion Week. However, Cyrus has insisted that she wasn't siding with anyone.

"I think you're allowed to enjoy two artists that fill a similar lane," she said to Capital Breakfast with Roman Kemp. "I think what they do is so different from each other. That's why they both get a crown. They don't have to share. They don't have to break it in half. There's no reason to fight over it. They're both queens. And anytime you want to feel powerful and strong, that's my go-to, Cardi and Nicki."

OK, Miley. Whatever you say.

What did Nicki Minaj say about Miley Cyrus on 'Queen Radio'?

The real question is: What didn't she say? During the June 21 episode, Minaj made a series of shady comments about Cyrus, who she referred to as "a Perdue chicken."
"A Perdue chicken can never talk sh** about queens," Minaj said. "But I do notice a lot of Perdue chickens recently have been trying to say the queen's name for clout. And that's always been happening."
The "MEGATRON" rapper continued, "That's what [Cyrus] did in the first place. And then the white girl cried and made the black girl seem like she was a bad guy. In the first place, she disrespected me in a magazine article for no reason."
As of writing, Cyrus has not responded to the comments.
Are Nicki Minaj and Cardi B still feuding?
No, it appears that the ladies have called a truce.
"Let's focus on positive things only from here on out," Minaj tweeted in October 2018 after battling with Cardi on social media the day before. In response, Cardi wrote, "@Nickiminaj alright then! Let's keep it positive and keep it pushing!"
It was a long time coming for the two rappers, who had allegedly been shading each other since late 2017.
Considering how heated the beef got, it makes sense that Minaj doesn't want anyone to revive their issues. But Cyrus maintained that she wasn't, so maybe it'll stop here. We'll see.