Nicki Minaj Reignites Rumors of a Beyoncé Feud on 'Trollz' Collaboration With 6ix9ine
Nicki Minaj is back with new music, y'all!
After taking a brief hiatus from the entertainment scene, she recently joined 6ix9ine for a new song called "Trollz," where fans think she threw a barb at her former collaborator Beyoncé. Interestingly, it comes just weeks after she was accused of tossing a zinger at the Lemonade singer on a song with rising R&B star Doja Cat.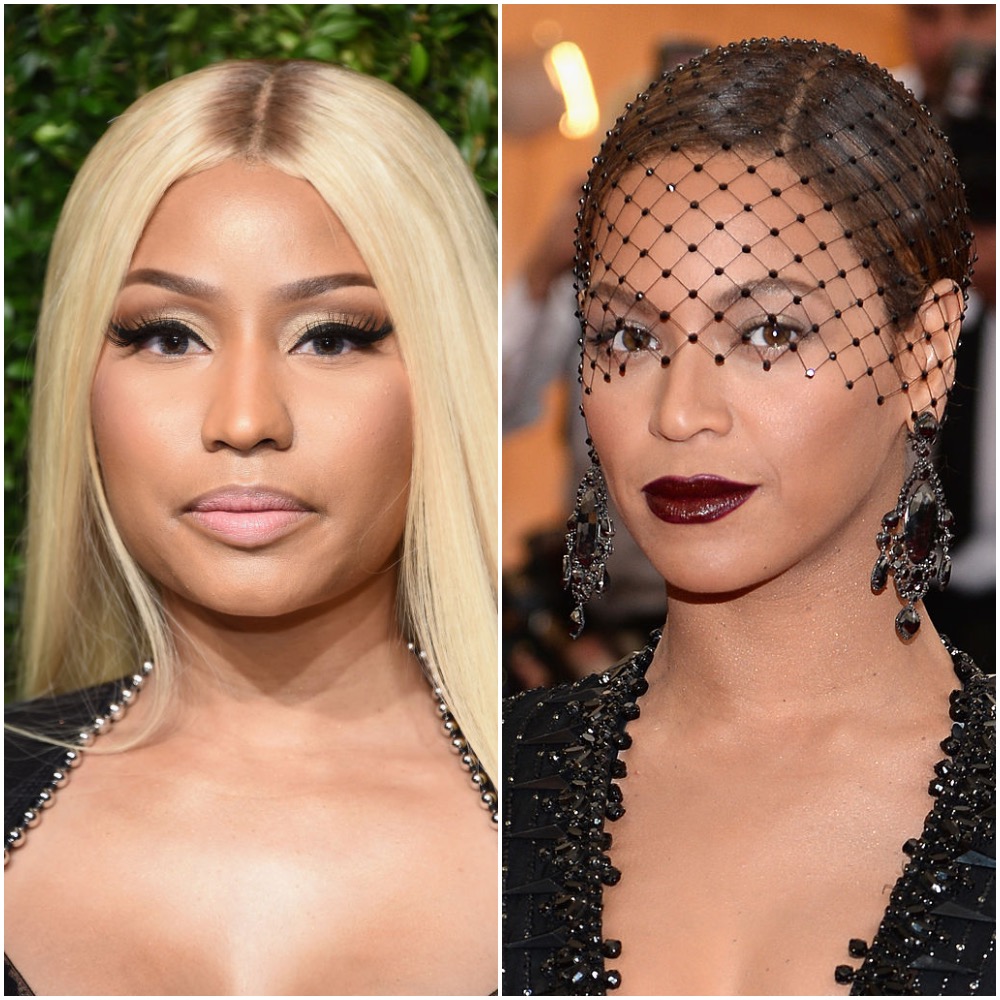 How the feud rumors began
The rumors started on May 1 when Nicki Minaj remixed Doja Cat's song "Say So." Around the 3:12 mark, she raps: "Why you talkin' 'bout who body fake? With all them fillers in your face, you just full of hate/That real a** ain't keep your n*gga home/Now you lookin' silly, that's word to silicone."
Two days earlier, Beyoncé remixed Megan Thee Stallion's "Savage," where she rapped about having a "real a**." This, coupled with the fact that Nicki Minaj added the part onto the song after an earlier version leaked, led fans to believe that she was indeed talking about Beyoncé.
Nicki Minaj did not directly address the speculation but when asked on Twitter how she felt about both songs making history together, she admitted she had love for "all the girls involved."
Nicki Minaj's verse on 'Trollz' fueled the rumors
Although she seemed to downplay the rumors on Twitter, Nicki Minaj kicked the speculation into overdrive following the June 12 release of "Trollz," where she repeats the line, "That real a** ain't keep your n*gga home."
As usual, fans took to websites such as Twitter with their theories. One person wrote, "Who she talking toooo? I'm thinking beyonce," while another said, "Let me take a seet cause sh*t's about to get real." A third fan chimed in tweeting both sets of lyrics before asking, "What the hell is going on here?"
Others, however, aren't convinced the lyrics are meant for the "Ego" singer.
"I don't think it's about Beyoncé…" read one tweet. "Jay Z is with Bey. [Whether] it's perfect or not, he is publicly still her man. So the statement doesn't fit. He's at home! However, it fits for Lisa Raye more since she was talking ish about Nicki back before say so rmx," they continued, referencing Lisa Raye's May comments that Nicki Minaj should "bow down" to Lil' Kim.
Meanwhile, someone else pointed out, "Bey don't got beef with nobody."
Some fans also suggested in the past that Nicki Minaj could have been talking about her rival Wendy Williams. But the "Beez In the Trap" rapper shut down that speculation, too.
Fans later begged her on Twitter to reveal exactly who she was talking about, but she just laughed it off instead.
Nicki Minaj and Beyoncé's friendship before the feud rumors
If you've paid attention to them over the years, you will probably agree that there always seemed to be a mutual love and respect between Nicki Minaj and Beyoncé.
Nicki Minaj cited the singer as an inspiration and Beyoncé joined her for her 2014 song "Feeling Myself." It's unclear where things could have gone wrong, but some fans say it could have to do with Beyoncé and JAY-Z's affiliation with Nicki Minaj's ex Meek Mill.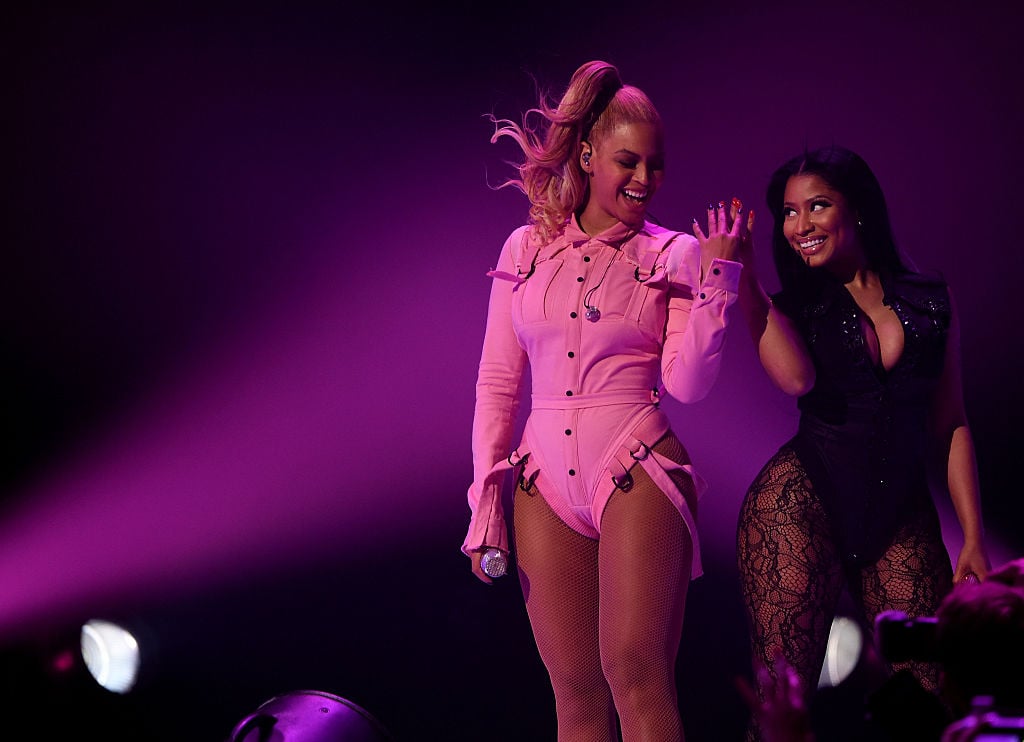 It's pure speculation and probably really far-fetched but then again, you never really know. Stay tuned with us for future updates on this saga.
Read more: Megan Thee Stallion Shows Off Gift From Beyoncé In Honor of the 'Savage Remix' Going No. 1