Are Nicki Minaj and RuPaul Friends?
The queen of rap music is about to meet some actual queens. RuPaul recently announced that Nicki Minaj will be the celebrity guest judge for the season premiere of the Emmy award-winning series, RuPaul's Drag Race. Do these two celebrities know each other? Here's what we know about Nicki Minaj and RuPaul's relationship.
'RuPaul's Drag Race' features Nicki Minaj on the first episode of season 12
Start your engines, Drag Race fans. After months of waiting, (and speculating,) RuPaul finally announced the next season of this reality series to premiere on VH1. In January 2020, "Meet the Queens" and the cast list premiered on social media.
"Our producers have come up with twisted, outrageous challenges that raise the bar for all competition of reality," RuPaul said during an interview with Entertainment Weekly. "Our celebrity guest judges are truly legendary. And this cast of queens is, dare I say, the most talented we've ever had. Just when you think you've seen it all, a fresh crop of queens arrives and blows our minds all over again."
RuPaul shared bits and pieces of what these red, white, and blue-hued episodes will look like, including one very special celebrity joining the judge's panel. The rapper behind songs like "Superbass" and "Starships," Nicki Minaj will appear during the first episode.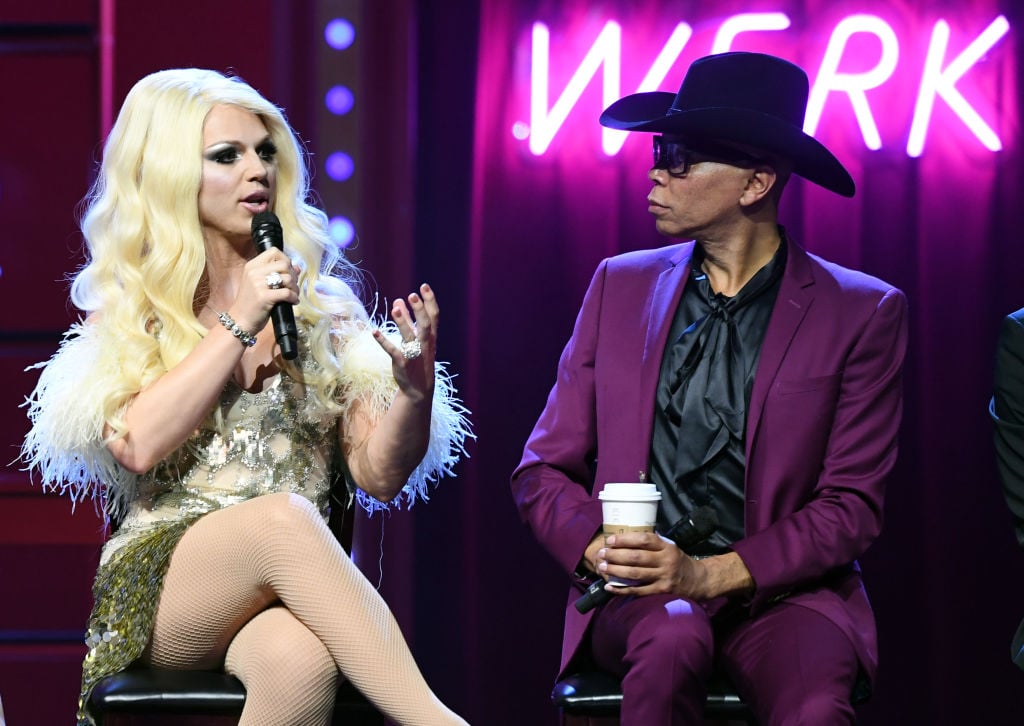 News first broke of Nicki Minaj's involvement during January 2020
Aiden Zhane, Brita, Crystal Methyd, Dahlia Sin, Gigi Goode, Heidi N Closet, Jackie Cox, Jaida Essence Hall, Jan, Nicky Doll, Rock M Sakura, Sherry Pie, and Widow Von'Du are in for a pretty big surprise. On Jan. 30, 2020, the RuPaul's Drag Race Instagram account shared the first celebrity guest judge snatching wigs on this reality series — Nicki Minaj.
As a guest judge, Nicki Minaj will have a hand in judging the contestant's runway looks and performance in the "maxi" and "mini" challenges. The winner of the competition will walk away with a crown, $100,000, and the title of "American's Next Drag Superstar."
"A dream of mine for so long @rupaulsdragrace season 12 starts Friday 2/28 at 8 p.m. on [VH1,]" Nicki Minaj tweeted after the announcement. But just how long, exactly, has Nicki Minaj been a fan of this series and its creator, RuPaul.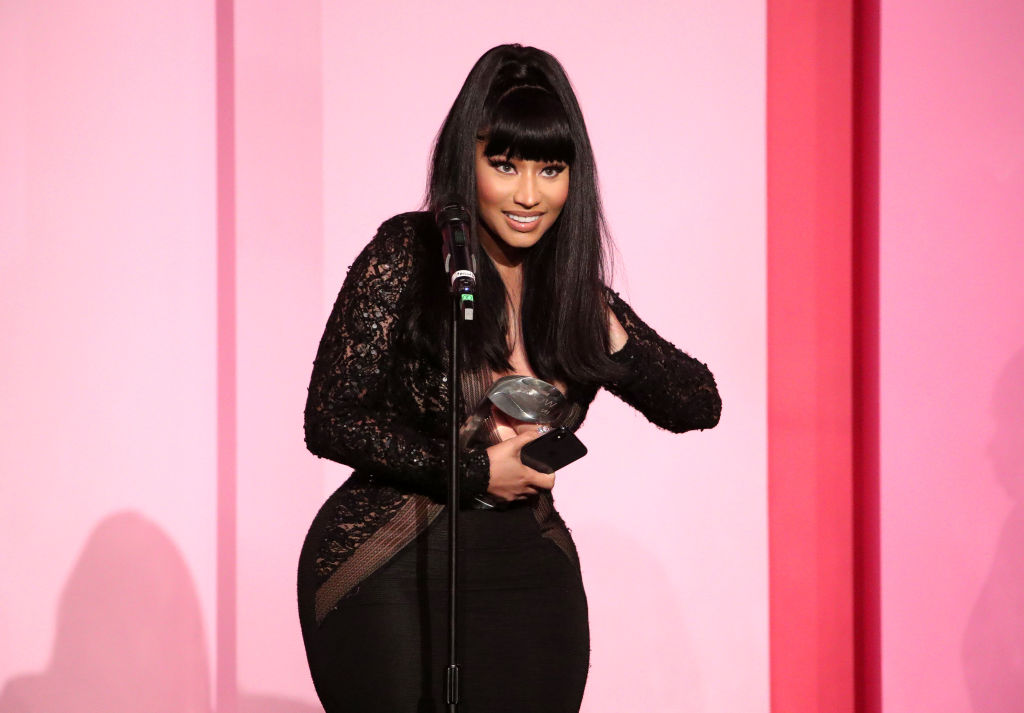 Are Nicki Minaj and RuPaul friends?
It's not exactly clear how Nicki Minaj and RuPaul met — or if the two ever hung out outside of RuPaul's Drag Race. Both have been considerably busy. RuPaul starred in the Netflix original series AJ and the Queen. Nicki Minaj appeared on a song with Meghan Trainor. Presumably, the two celebrities talked during the first episode of season 12.
According to Entertainment Weekly, "Minaj has also judged several reality shows in the past, including a one-season gig on American Idol (alongside Mariah Carey, Randy Jackson, and Keith Urban) and a guest spot on America's Next Top Model's cycle 17 All-Stars edition." Past guest judges on Drag Race include Lady Gaga, Demi Lovato, Miley Cyrus, and Ariana Grande.
More celebrity judges for season 12 will be announced periodically. The next season of RuPaul's Drag Race premieres Feb. 28, 2020, on VH1. Music by Nicki Minaj is available for streaming on platforms like Spotify and Apple Music.