Nicky Doll's Surprising Answer as to Why This Season of 'RuPaul's Drag Race' Is so Hard
Nicky Doll may be one of the most fashionable queens to ever enter the RuPaul's Drag Race "werkroom," but her looks weren't enough to keep her in the competition.
In a recent interview, Doll revealed a lot of thoughts about her stint on the show, as well as why she believes this season has been so hard for her and her fellow queens.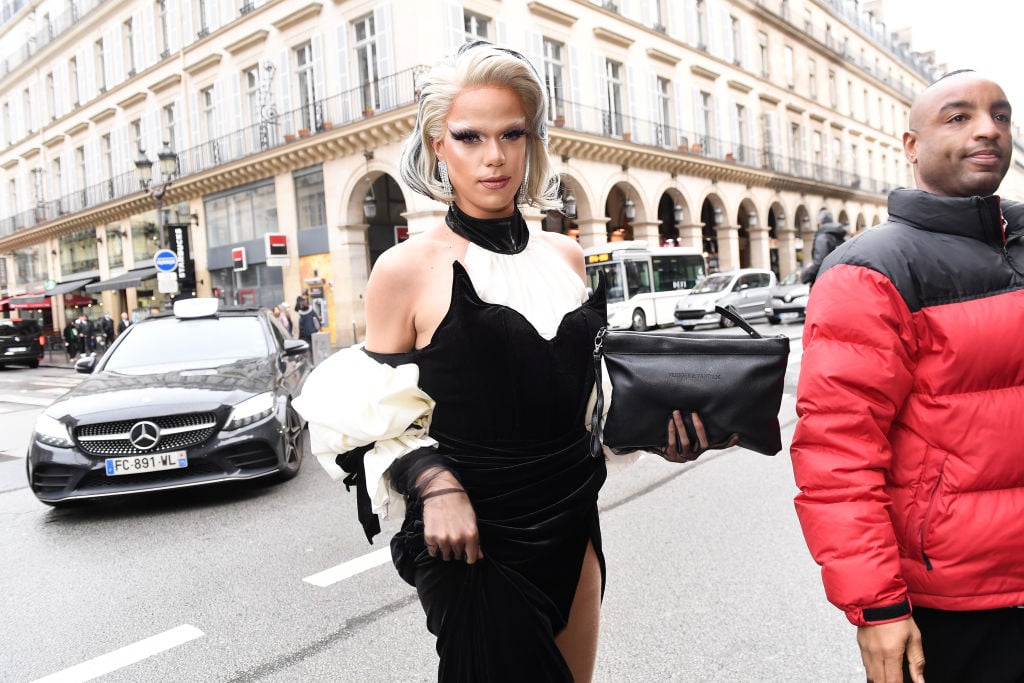 How Nicky Doll left 'RuPaul's Drag Race' season 12
Doll, the first French-born contestant on the show, was the third contestant to be eliminated this season, placing twelfth for the season overall. During the season, she revealed that her drag name was inspired by rapper Nicki Minaj.'
She won one mini-challenge during the season. She placed once in the high group and was in the bottom two twice, getting sent home during the second time.
During the first time she was in the bottom, she lip-synced in the first episode against Dahlia Sin, sending her home. The second time, she lip-synced against Heidi N Closet, with the latter winning.
Doll was known for being one of the season's top fashion queens, turning look after look each episode. However, each week she always got critiqued for not showing enough personality outside of her outfits.
Why Nicky Doll is "at peace" with her elimination
Doll talked about how she has processed leaving the show since her elimination. "It was not easy the day after it happened, but now I'm seeing myself on TV and can understand why the judges were having a hard time seeing my personality," she told Gay Times.
Because she only received positive critiques for the judges for her fashion looks, the queen thinks that she felt like she "needed to fight twice as hard to show my personality." She also said, "There's a stigma about fashion queens, so I wanted to show that I'm more than just that."
When it comes to the season overall and the competition, Doll said that the season is hard because it seems like a season of RuPaul's Drag Race All-Stars and is "feels like the strongest cast since Season 6.
"It [entering the werkroom] felt like it was an All Stars season. It didn't feel like a regular season. I was able to see who was my biggest competition, but I couldn't see who was the weakest link."
So, could we see the French queen on All Stars 6 (All Stars 5 has filmed and will air this summer)? When asked, she said, "I would most definitely, and I would win it." 
RuPaul's Drag Race airs Fridays on VH1.