Nicolas Cage Calls His Young Self 'An Obnoxious, Irreverent, Arrogant Madman'
In 1982, a young Nicolas Cage first appeared on screen in the cult classic film Fast Times at Ridgemont High. Since that time, his iconic roles have included that of an alcoholic screenwriter, treasure hunter, a criminal mastermind, kidnapper, and much more. With more than four decades of acting experience under his belt, the eccentric actor took on one of the most challenging roles: Playing himself.
In the 2022 action-comedy The Unbearable Weight of Massive Talent, Cage takes an in-depth, albeit fictional, look at his career. The film references past roles in movies such as Face/Off and Leaving Las Vegas. And it allowed the star to do some soul-searching.
Nicolas Cage revisits his young self in 'The Unbearable Weight of Massive Talent'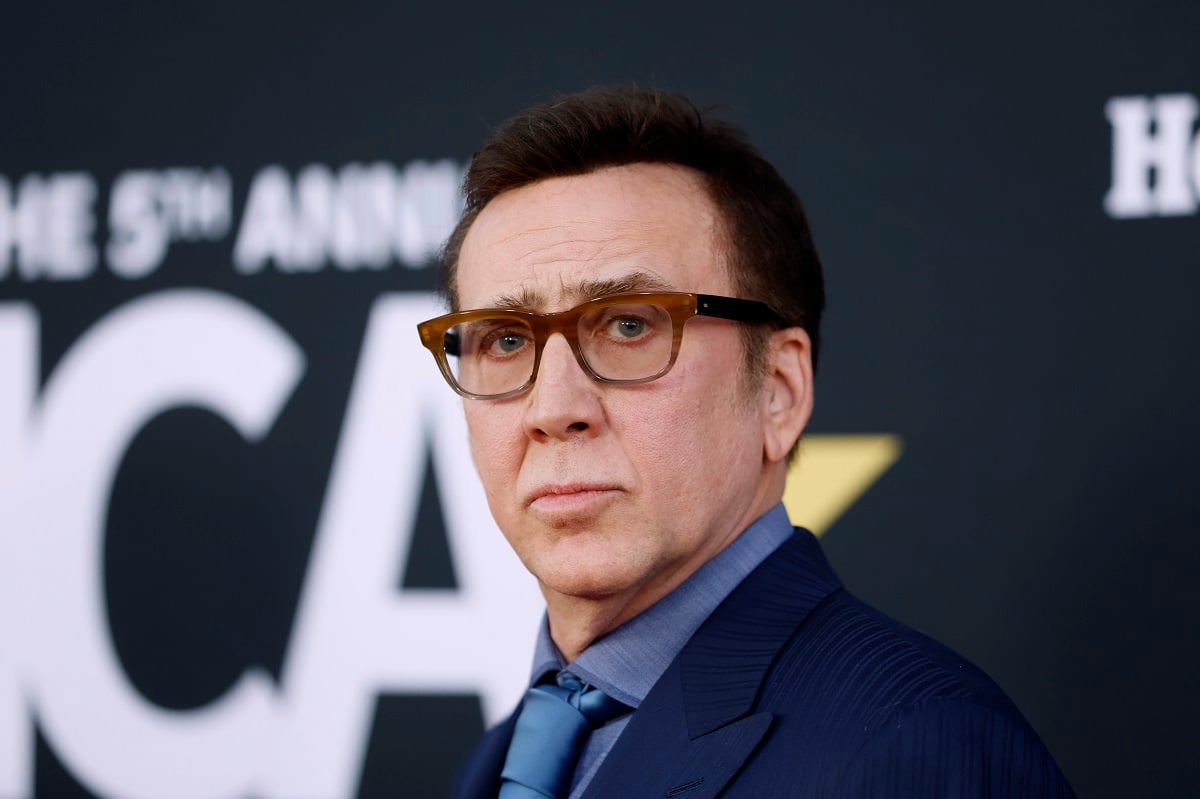 The film debuted at the 2022 SXSW Festival in Austin, Texas. And critics gave the original concept high praise. It has an impressive 100% on Rotten Tomatoes.
In a candid interview with The Hollywood Reporter, the Oscar-winning actor revealed that he "really responded to the Nicky character," a younger version of himself. The father of two discussed how the writers originally wanted the film's star to be more like the character of Cameron Poe in Con Air, but Cage didn't feel it was the proper representation of who he was.
The Raising Arizona actor referenced his appearance on the Wogan Show while promoting the film Wild at Heart. He said, "That guy was an obnoxious, irreverent, arrogant madman."
Nicolas Cage explained, "That's the young version of me that I think that I would be confronting as the contemporary Nick Cage."
A talk-show appearance exemplifies this version of Cage
In 1990, a young Nicolas Cage was at the top of his game. He was reveling in the success of hit movies such as Peggy Sue Got Married (1986), Raising Arizona (1987), and Moonstruck (1987). At only 26 years old, he was an unstoppable force in Hollywood. And his over-the-top personality was apparent on his appearance on the BBC talk show with host Terry Wogan.
The National Treasure actor will never live down his antics. He ran out on the stage of the Wogan Show doing a front handspring and landing it perfectly. He then started throwing money at the audience, finishing it off with a dramatic karate kick.
Cage didn't stop there. Later in the show, he took off his leather jacket and t-shirt, thrilling audiences with an exuberant 1-2-3 bare-chested karate chop.
The character Cage plays in the new movie is fictional
Now in his late 50s, Cage is proud of his long-running career in the entertainment industry, spanning 43 years with $6 billion in worldwide box office revenue and more than 100 credits to his name.
But Cage expressed the fictionalized version of himself in the new movie strays from reality, especially regarding family. While movie Cage was ready and willing to take any offer that came his way, the actor admits he turned down many roles in his lifetime. He focused on his family instead of his career.
Despite being known for his outlandish gestures over the years, Cage no longer personifies the arrogant man of his youth. The Ghost Rider actor admitted that he now enjoys sitting quietly at home with his cat, reading a book. Since that isn't sexy or fun enough for the film, the director focused instead on the "neurotic Nick Cage," showing him as a profanity-slinging wild man instead of a self-declared homebody.
RELATED: Nicolas Cage Will Play Himself in New Movie: Has He Finally Gone Too Far?