Nicolas Cage's Canceled Superman Movie Was a Precursor to the Franchise's Struggles on the Big Screen
Sometimes movies become legendary even when they don't get made. The mere idea of a Superman movie with Nicolas Cage playing the man of steel sounds wild, and it came very close to going before the cameras. Of course, Superman Lives ultimately wasn't made, and the story of how it fell apart became a movie in itself. One could argue it was a signpost that led to Superman having a very uncertain future on the big screen.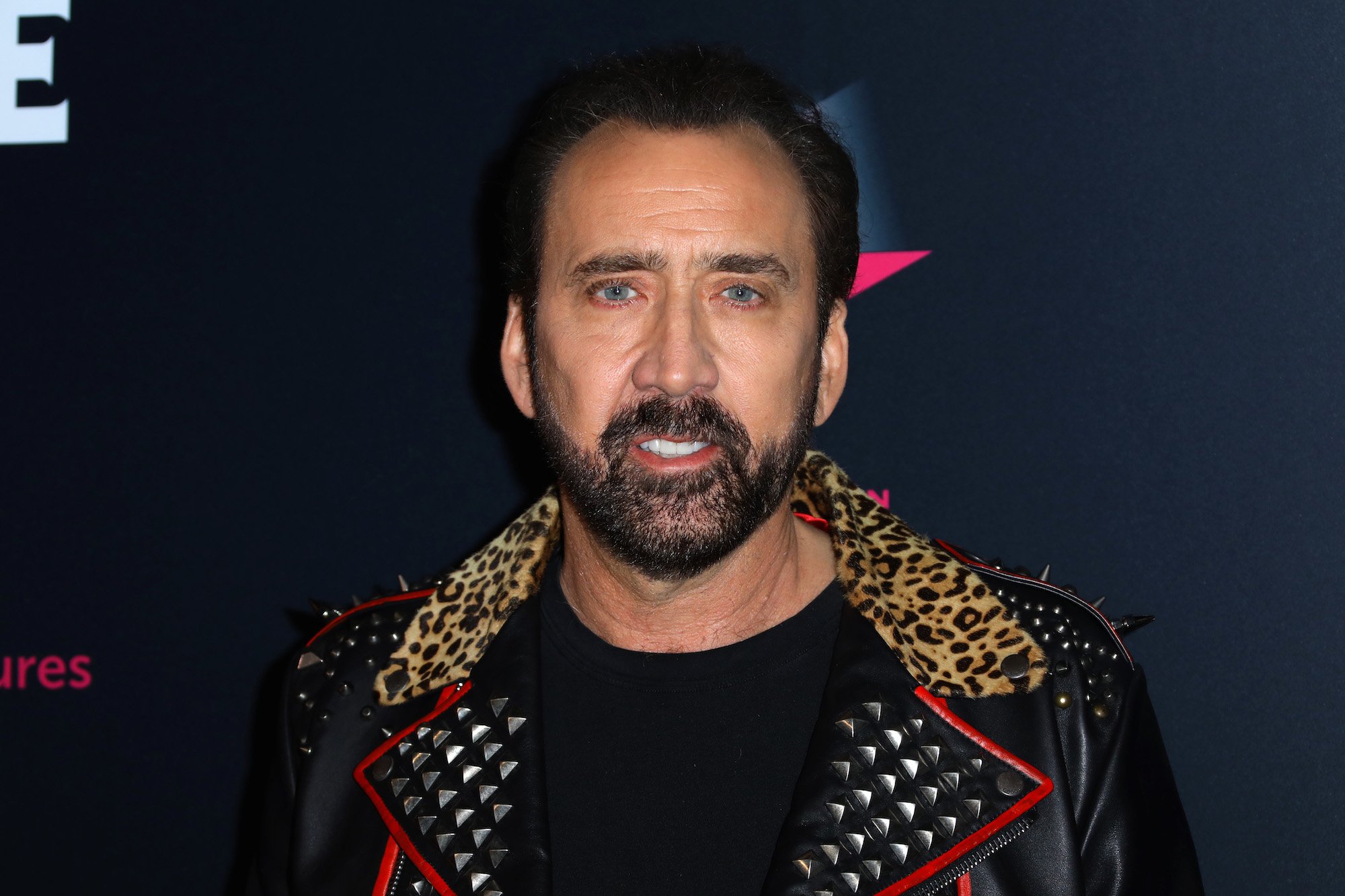 The 1978 'Superman' set the standard for superhero movies
For more than 40 years now, the 1978 Superman has been the standard against which all other superhero movies are judged. That movie had a difficult birth, with a doorstop of a script by none other than Godfather writer Mario Puzo. Marlon Brando was paid millions for less than 10 minutes of screen time as Superman's father, and that was just one of the controversies that dogged the massive production. 
Thanks in no small part to a widely praised lead performance by the then-unknown Christopher Reeve, the movie was an enormous hit when it was released. Three sequels followed. But generally speaking, critics and audiences thought these movies gradually diminished in quality, ending with the sincere but ludicrous Superman IV: The Quest for Peace, when Superman was tasked with ridding the earth of nuclear weapons. That 1987 movie was the biggest bomb of all, and it temporarily poisoned not only the Superman franchise but superhero movies in general. 
Enter Tim Burton, who had made his name off of inventive comedies such as Pee-Wee's Big Adventure and Beetlejuice. He seemed like an unlikely director for the Dark Knight, but his 1989 Batman became a sensation, intensifying Hollywood's obsession with all things superheroes. If he could work such magic with Batman, why not DC's other iconic superhero? 
Why did 'Superman Lives' die?
Burton's Superman Lives was expected to be released in the late 1990s. In 1978, filmmakers had been content to go with an unknown for Superman because they had big stars such as Brando and Gene Hackman in other roles. Not so with Superman Lives. They aimed for a star right from the start, and the star they chose was Nicolas Cage. 
Though Cage had been making action movies in the late 1990s, he wasn't everyone's idea of Kal-El. What a lot of people didn't know was Cage was a major comics aficionado. According to PopCult HQ, he named one of his sons Kal-El, and he once owned a copy of Action Comics #1, the legendary magazine that introduced Superman to the world in 1938. 
Whether Cage would have been a good live-action Superman will probably never be known because Superman Lives was ultimately shelved in 1998. According to Looper, financial issues played a major role in the film's cancellation.
What's the status of Superman now? 
Superman has not had an easy time of it at the movies in recent years. Warner Bros. did finally get a new movie made in 2006 with Superman Returns. But that film did just OK at the box office, making $200 million in North America. Warner Bros. tried again with Zack Snyder's Man of Steel in 2013, and that movie did better. But many people questioned its choices, including a climax with 9/11-like destruction and a Superman who makes a very questionable moral choice. 
Then, Superman faced the indignity of Batman v. Superman, which won the Razzie Award for the worst movie of 2016 and became the poster child for everything wrong with franchise filmmaking. His appearance in Justice League fared little better, with many derisive jokes about Henry Cavill's digitally erased mustache. Still, one could make a case that the most compelling Superman movie of recent years was the documentary The Death of Superman Lives about the aborted Cage movie. 
Superman might be better served on the small screen. After making guest appearances in the Arrowverse's Supergirl, the Superman played by Tyler Hoechlin got his own new series, Superman & Lois, which premieres Feb. 23. 
[Correction: An earlier version of this article erroneously stated that Cage received payment for Superman Lives.]