Nicole Curtis From 'Rehab Addict' Shares the Heartbreaking Reason She Grew Her Hair so Long
Nicole Curtis From 'Rehab Addict' Shares the Heartbreaking Reason She Grew Her Hair so Long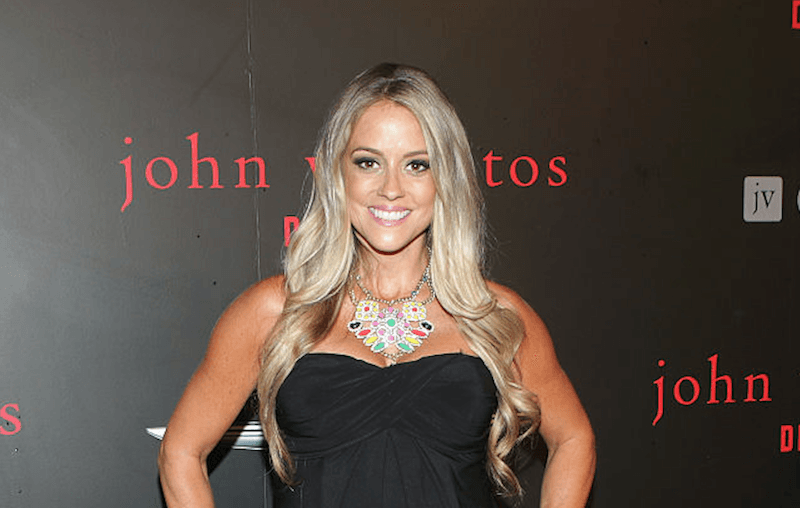 Nicole Curtis from Rehab Addict does a lot more than transform homes on television. She is a mother to two boys, but is also an advocate for those fighting cancer.
A few years ago she learned about the daughter of one of the builders on her team. The builder's young daughter, Tessa was battling stage 4 Neuroblastoma. Hearing about what her team member was struggling with was overwhelming. "I kept it together and walked until I was out of sight and then ran to my truck," she wrote in a 2017 Facebook post. "I cried and cried. That moment still hits me like a ton of bricks."
Curtis eventually met Tessa and made it her mission to do whatever she could to help. Tessa' family started a Facebook fundraising page and celebrities like Kristen Bell and Katy Perry sent positive vibes to the young warrior. Curtis began growing her long blonde locks to make Tessa a wig. However, Tessa died in June of 2017. Curtis kept growing her hair and revealed what she planned to do.
Curtis gave fans a peek at her super long hair
In early February, Curtis uploaded a quick video to show fans how long it took to braid her extremely long locks. She explained she grew her hair for a specific reason.  "I didn't just grow it for the hell of it," she wrote on Instagram. "Trust me, it's heavy, it's so long I sit on it, the only style is braid, braids or more braids and I've had to resort to my natural color (which btw had no clue what that was) (nor do I like it)."
Curtis adds, "I decided to go this route after the bravest little mama entered my life -this month she would've turned 11 & I'm sure been so happy to grab the scissors herself & end this hair week. This was the result of someone asking how long it took to braid it ….15 secs."
Her hair grew an astonishing length
Curtis loves her hair and admitted her self confidence would dive without it. Which is why she understands the importance of helping kids with cancer and donating her lengthy locks to make a wig. She notes that she is working with Children with Hair Loss to make two wigs. In the post, Curtis notes that she was looking for a few friends to contribute to the cause.
In her next post, Curtis is rocking a new adorable haircut. Her hair still falls over her shoulders but is noticeably shorter. "If I just chopped it for a new look, I know I'd be thinking damn, I went too short," she wrote. "However, every inch (over 15) is going straight to one amazing child. As you may know it takes 15-20 ponytails to make one wig -mine will be combined with hair from the friends right here donating theirs. How cool is that? And the bonus is that my cousin donated hers too, so we got a blonde and a brunette covered."
Fans can help too
Curtis posted an Instagram story to catch fans up on why she grew (and then cut) her hair. She explained how she met Tessa and fell in love with the young cancer fighter. Curtis also wrote that Tessa inspired her to grow out her hair to make a wig.
Even though Tessa passed away, Curtis continued to grow her hair. "I kept growing the hair," she wrote. "It was a great way to share her story and educate people about pediatric cancer."
She also reveals why she cut it. "This month is her 11th birthday and we are creating two wigs with @cwhl_org [Children with Hair Loss] in her honor," Curtis explained on her story. She adds that for fans who want to be part of it to stay tuned and she'll show everyone how.
Check out The Cheat Sheet on Facebook!