Nicole Richie and Paris Hilton on Miley Cyrus' Talk Show: Did They Spill on 'The Simple Life' Days?
The early '00s were a very different time. For Miley Cyrus, this is when she first became famous for her Disney Channel series Hannah Montana. Today, the musician is more focused on her Instagram Live talk show, Bright Minded: Live with Miley. Now, she's made the ultimate callback to the era by bringing The Simple Life stars Paris Hilton and Nicole Richie on her show. Here's what happened.
Nicole Richie and Paris Hilton starred in 'The Simple Life' together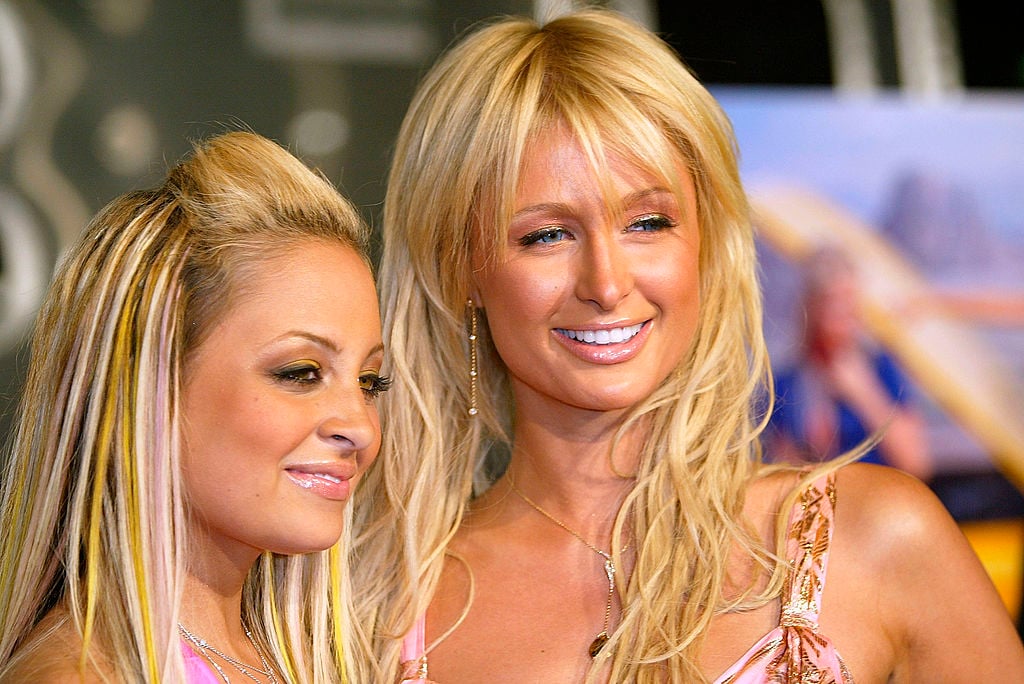 The reality series began in 2003. Starring Hilton and Richie, it followed the two wealthy socialites as they tried to be "just like everyone else." Season 1 saw them living in rural Arkansas, working on a dairy farm. The second season was a road trip across the U.S., where they engaged in a number of different activities.
Season 3 of The Simple Life was subtitled Interns, showcasing them learning about various businesses. The show was then canceled by Fox and picked up by E! Season 4, 'Til Death Do Us Part, was a wife-swap kind of situation, while season 5 was called The Simple Life Goes to Camp. It was later revealed that much of the final season was staged.
They had a very public falling out, but are friends again
The Simple Life was canceled, at least, in part, by Fox due to the highly publicized feud between Richie and Hilton. The fourth season's concept allowed them to work separately, but they then made up in time for the fifth season.
Today, the two lead separate lives, but appear to be on good terms. They reunited in 2018, with Hilton posting photos of them reuniting at an event. "Love you Nicole Richie," she wrote, adding, "No one could make me laugh like you do."
Nicole Richie on 'Bright Minded'
On March 27, 2020, Cyrus had both Richie and Hilton on her show. The only problem? It's all conducted over Instagram Live, meaning the two couldn't be on at the same time. So there was no The Simple Life reunion here.
Richie talked primarily about supporting female-owned businesses, as well as her love of crystals and how she's handling having her two preteens at home all day. As she was saying goodbye, she shouted out to Vijat Mohindra, a celebratory photographer, who came on the show after Hilton, but neither she nor Cyrus mentioned her old pal.
Paris Hilton promoted positivity
Hilton came on right after Richie. Cyrus noted that they've "known each other forever." She spoke about positivity and being "an iconic legend," saying, "I just love living my life and having a good time and it makes me just so happy to bring light and happiness to the world and we need more of that."
Hilton spoke about her favorite places to travel and live, being a DJ, and her love of Los Angeles Mayor Eric Garcetti. She also commented on dealing with bullies online. And, naturally, she held one of her dogs while she talked.
Where can you watch 'The Simple Life'?
So we didn't get any new dirt from The Simple Life era. But if you're feeling nostalgic for that time, you're in luck! Seasons 1-4 are available to stream for free on Tubi right now.