Nicole 'Snooki' Polizzi and Deena Cortese Just Announced a Special Project
Nicole "Snooki" Polizzi and Deena Cortese announced some exciting news! The self-proclaimed "Meatballs" have taken on a new business venture outside of Jersey Shore: Family Vacation.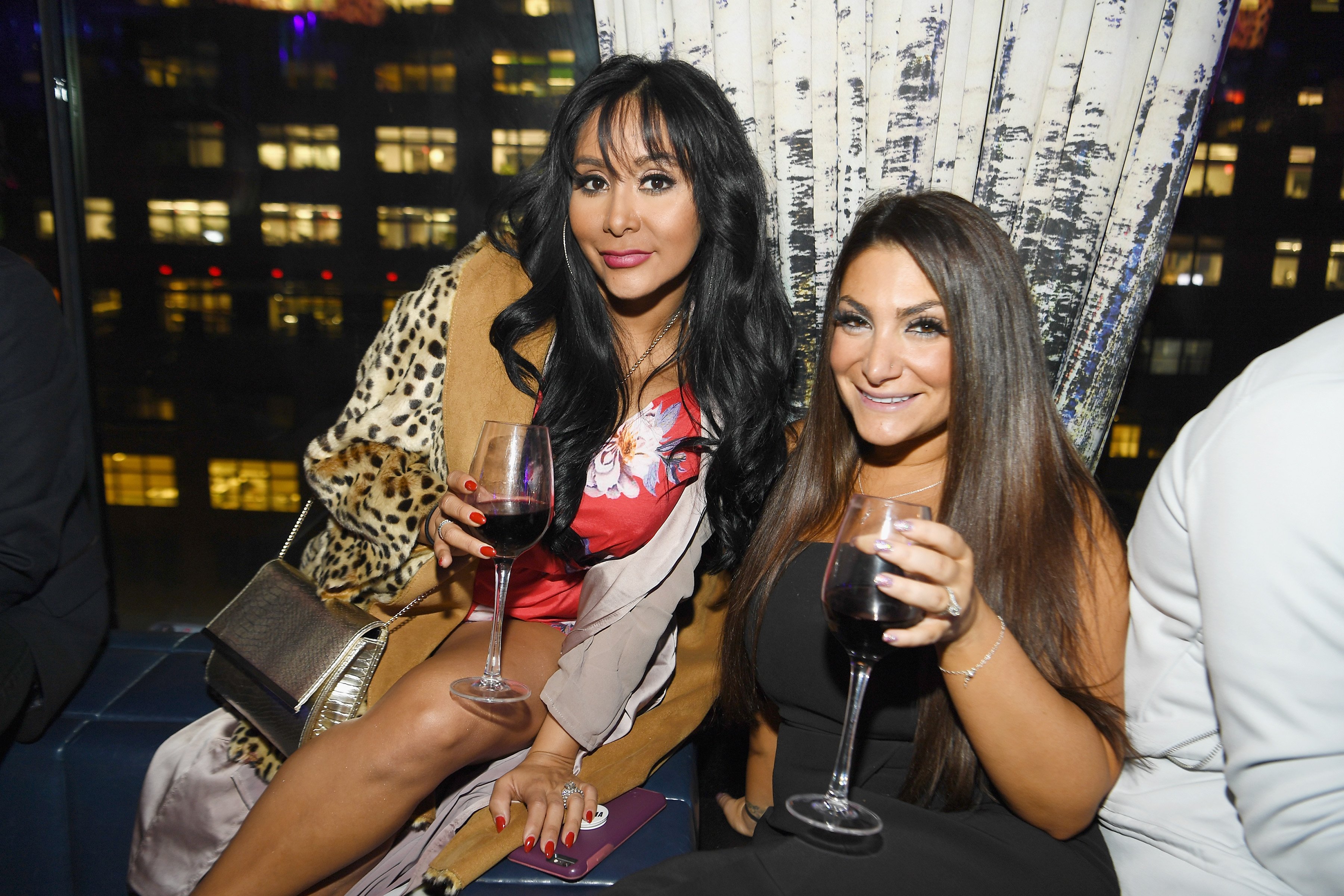 'Jersey Shore' won't be the same without 'Snooki'
Before season 3 of Jersey Shore: Family Vacation even aired, Polizzi revealed to fans that she was done with the show. 
"I'm just not comfortable filming that show anymore with the direction it's going, with all the drama," Polizzi said on her podcast It's Happening With Snooki and Joey.
Though her decision saddened them, Polizzi's roommates respected her wishes. 
When the finale of season 3 aired, Polizzi's best friend on the show, Jenni "JWoww" Farley, revealed that she also wasn't going to come back for another season. 
Farley cited similar reasons for her leaving, including all of the drama at Angelina Pivarnick's wedding. 
Deena might be back for 'Jersey Shore: Family Vacation' Season 4 
While Cortese hasn't officially confirmed her return to the series, her roommate Pivarnick made an implication that Cortese would be back. 
On July 20, Pivarnick tweeted a screenshot of her former friend and bridesmaid, Alana's Twitter account. Allegedly, Alana "won't stop talking about [Angelina] and writing about [her]." 
In the screenshot, some fans noticed Cortese's Twitter handle. "Sad to see [Deena] involved," one fan replied to Pivarnick. 
Cortese addressed the situation head-on, tweeting: 
A fan said Cortese was likely to referring to Pivarnick in her use of "these people," Pivarnick said something that led many viewers to think Cortese will be back for season 4. 
"Oh well she's gotta film with me, so she really can't stay far away [if] she was referring to me" Pivarnick tweeted. "So yeah there's that." 
At this time, Cortese has not confirmed or denied her return to Jersey Shore: Family Vacation. 
'Snooki' and Deena want to host their own show 
After announcing her exit from Jersey Shore, Polizzi expressed wanting to do more television. 
"Meatballs love to have fun, and we're just here to enjoy ourselves," Polizzi said during an Instagram Live with Cortese. "I have like, five shows that I'm looking to do. I'm not done with TV — it's not like you're not going to see me again." 
"Me and Nicole are kind of hoping that this 'Meatball Show' will take off," Cortese added. 
Polizzi and Cortese have been referring to their Instagram Lives as "The Meatball Show." The duo hopes to make the show a reality someday. "We would love to do a real 'Meatball Show' and be able to hang out with all of you," Polizzi said. 
There's no word on whether or not "The Meatball Show" will happen, but Polizzi and Cortese did reveal some other exciting news regarding their "Meatball" venture. 
The 'Meatballs' are working on a clothing line together 
Until they get the "Meatball Show" off the ground, Polizzi and Cortese have teamed up to start "The Meatball Shop." 
REALTED: 'Jersey Shore': Is Angelina Pivarnick Still Friends With Mike 'The Situation' Sorrentino After His Birthday Dinner?
On July 28, Polizzi revealed on Twitter that "Merch for Meatballs" was coming soon. 
Both women have experience in the fashion business. Polizzi runs The Snooki Shop, a boutique in Madison, New Jersey. 
Cortese has a "Mommy-and-Me" clothing line, Christopher John. The online shop offers easy-to-match clothing for families. 
Some fans are under the impression that "The Meatball Shop" will only offer petite women items, as that's what Cortese and Polizzi imply with the term "meatball." 
"Is this a going to be a shop for super petite women?" one fan asked. Cortese clarified that "The Meatball Shop" will offer clothing for women of all shapes and sizes. 
Jersey Shore fans are excited about Polizzi and Cortese's new journey. Many can't wait to get their hands on Meatball merch!