Nicole 'Snooki' Polizzi Connects With Fans After COVID-19 Diagnosis, Shares Quarantine Advice
Jersey Shore star Nicole "Snooki" Polizzi tested positive for the coronavirus (COVID-19). She recently shared an update with fans about her health, her family, and what she's doing during her self-isolation.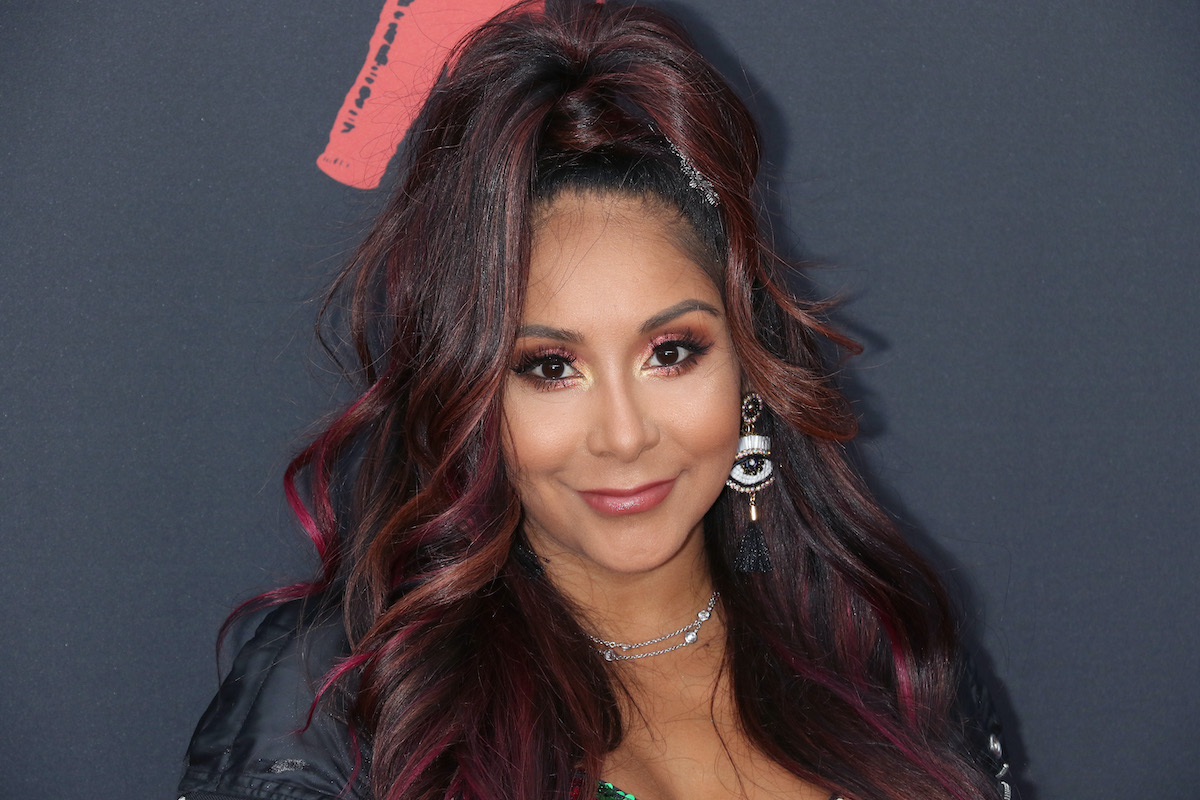 Nicole 'Snooki' Polizzi says the coronavirus (COVID-19) is 'super scary'
Polizzi shared an interesting post to her Instagram account on Valentine's Day. She began by wishing her followers well, then went on to explain how her Valentine's Day looks "a bit different" this year.
"I have Covid," the reality star revealed. "I've been isolated in my room since I found out. My family & I have been super cautious & careful, so this is super scary." 
Like so many other people, Polizzi's symptoms started out as a "bad sinus cold," including a headache, stuffy nose, and mild cough. When she started experiencing other symptoms, Polizzi knew something was wrong. 
"I felt super tired and ended up napping all day which made me go get tested," she continued in her Instagram caption, adding: 
Today I just feel groggy. I ended up losing my taste and smell last night. It's fricken weird. I had a greasy cheese pizza & couldn't taste a damn thing. WHAT A SIN.

The rest of my family tested negative, so I am here hiding out in my bedroom until this is over. Slide over to the next pic. I woke up to roses and chocolates thrown on my floor from my family. Still showing my quarantine a*s Love on Valentine's Day!
Polizzi concluded by writing that she was OK and urged her followers to stay safe. After the outpouring of love and support from fans, Polizzi posted on her Instagram Stories to elaborate on her situation. 
Nicole 'Snooki' Polizzi tells her followers 'I'm fine — I'm OK'
Many fans shared their concern for Polizzi in the comments of her Instagram post. There were so many comments, Polizzi felt the need to explain more details on her Instagram Stories to put some of her followers at ease. 
"I love you all and appreciate you for your love and concerns, [but] I'm fine — I'm OK," Polizzi said. She elaborated further regarding her early symptoms, too. 
"I feel like I just ran a marathon," Polizzi said of her current state. Fortunately, her husband and three kids tested negative. At this time, Polizzi says her worst symptom has been the loss of taste and smell.
'Snooki's fans are grateful that she was 'careful'
A fan wrote to Polizzi thanking her for her efforts to avoid getting sick before her diagnosis.
"Thanks for trying to be careful prior to this," they started.
And for being careful now. None of us are perfect, and no one should be shamed for having COVID. That's nonsense. It happens to people who are incredibly careful and isolated. And we will also have to live long-term with intense restrictions so…we do the best we can and hope it is enough. Hope you feel better soon and the family stays healthy
The Jersey Shore star was incredibly grateful for the message.
"We need more souls like you," she wrote over the fan's note in her Instagram Stories. "Thank you, appreciate you."
What is Nicole 'Snooki' Polizzi doing in quarantine?
Since sharing her diagnosis, Polizzi has connected with many fans who are also sick with the coronavirus. In her Instagram Stories, Polizzi shared what has been helpful for her during quarantine. 
"Stay hydrated," she urged her followers who are also sick. "I just cleaned my entire room, bleached and Lysol-ed everything. Definitely keeping moving and I just got my new jug of water." 
Despite having to spend Valentine's Day isolated, Polizzi was grateful for the love and support of her husband, family, and fans.