Nicole 'Snooki' Polizzi Is Being Sued For Her 'Jersey Shore' Inspired Business
Nicole "Snooki" Polizzi and Deena Cortese's friendship blossomed on Jersey Shore. They quickly became known as "The Meatballs" — women of small stature who enjoy partying 24/7. Now, over 10 years later, the duo are more than friends. "Snooki" and "Deeners" are business partners. 
Together they own The Meatball Shop, an online store that sells "meatball-inspired" merchandise. Polizzi and Cortese may have had the best intentions selling merch to Jersey Shore fans, but now these "Meatballs" are in some legal trouble.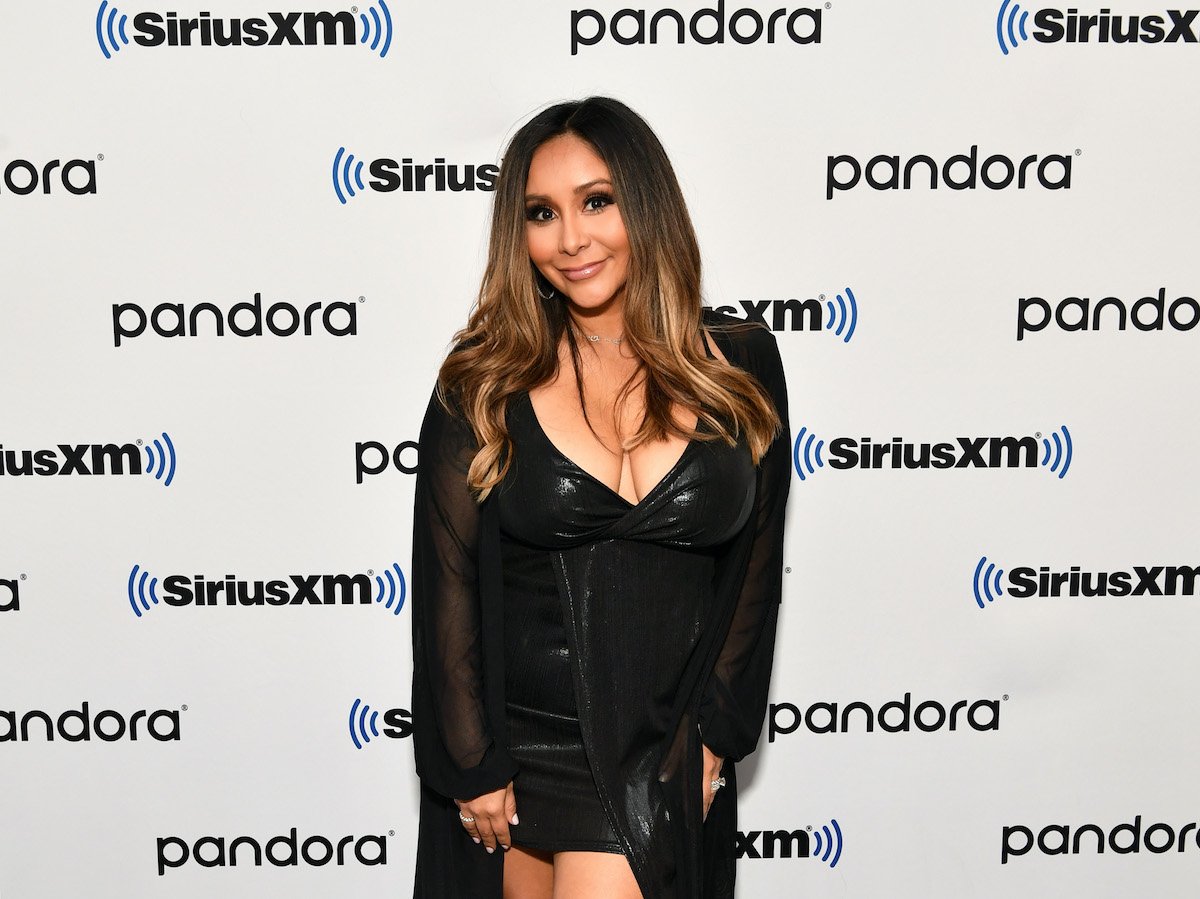 'Snooki' and Deena Cortese are in the fashion business
Polizzi and Cortese both have experience in the fashion realm. Polizzi successfully runs The Snooki Shop, a boutique in Madison, New Jersey. She also has an Etsy shop, Nicole's Craft Room, where she sells Jersey Shore-inspired merchandise. 
More recently, Cortese has started a Mommy-and-Me clothing line, Christopher John. After struggling to find matching clothing for mothers and sons, Cortese decided to make her own. Christopher John's current offerings include hats, bibs, and onesies for newborns and toddlers, as well as hoodies and T-shirts for adults. 
Nicole Polizzi and Deena Cortese open a Meatball Merch store online
In October 2020, Polizzi and Cortese began selling "Meatball" merchandise online through their new business venture, the Meatball Shop.
The brand's Instagram account described it as "the number one spot for all meatballs." The HelloMerch website originally offered Jersey Shore fans t-shirts and sweatshirts. More recently, Polizzi and Cortese have added hats, long-sleeve T-shirts, and crewnecks to their inventory. There is also a holiday collection for fans to shop from.
The Meatball Shop is already a business 
When Polizzi and Cortese sought to open their business, they must not have realized The Meatball Shop was already an established brand. According to its website, The Meatball Shop serves the "best meatballs in the world utilizing sustainable and natural ingredients whenever possible."
The New York City staple was started by Daniel Holzman and Michael Chernow in 2010. With locations in Chelsea, Hell's Kitchen, the Upper East Side, and Brooklyn, The Meatball Shop offers customers a menu of various meatballs, veggies, salads, sandwiches, handmade ice cream sandwiches, craft cocktails, and wine.
In addition to its chain of restaurants, The Meatball Shop also has a published cookbook. The brand's tomato sauce is sold in grocery stores across the nation. 
The Meatball Shop is suing Nicole 'Snooki' Polizzi and Deena Cortese
Starting a business requires research, so it's hard to believe Cortese and Polizzi's team didn't realize The Meatball Shop was already a registered business.
Now, The Meatball Shop is currently in a legal battle with "Snooki" and Cortese, claiming the reality stars have ignored a cease and desist letter that claimed they appropriated their trademark.
RELATED: 'Jersey Shore' Fans Are Stressed About Mike 'The Situation' and Lauren Sorrentino's Pregnancy Announcement
Related post url: 
According to TMZ, who allegedly obtained the lawsuit, The Meatball Shop wants nothing to do with the Jersey Shore brand and sought a court-ordered injunction banning them from selling any more meatball merchandise as well as monetary damages.
So far, neither Cortese nor Polizzi has publicly addressed the legal action taken by The Meatball Shop. They continue to promote their site's latest offerings on their personal social media accounts.
At the time of publication, their merchandise site is still active.