Nicole 'Snooki' Polizzi Is Reliving Her Best 'Jersey Shore' Moments
Nicole "Snooki" Polizzi is one of the most iconic cast members on Jersey Shore. Polizzi became known for her ability to bring the party anywhere she went — something that continues to strike fans today.
Polizzi may be done with Jersey Shore: Family Vacation, but that doesn't mean she's writing her reality television past off completely.
"Snooki" recently celebrated some of her most iconic Jersey Shore moments in a unique way.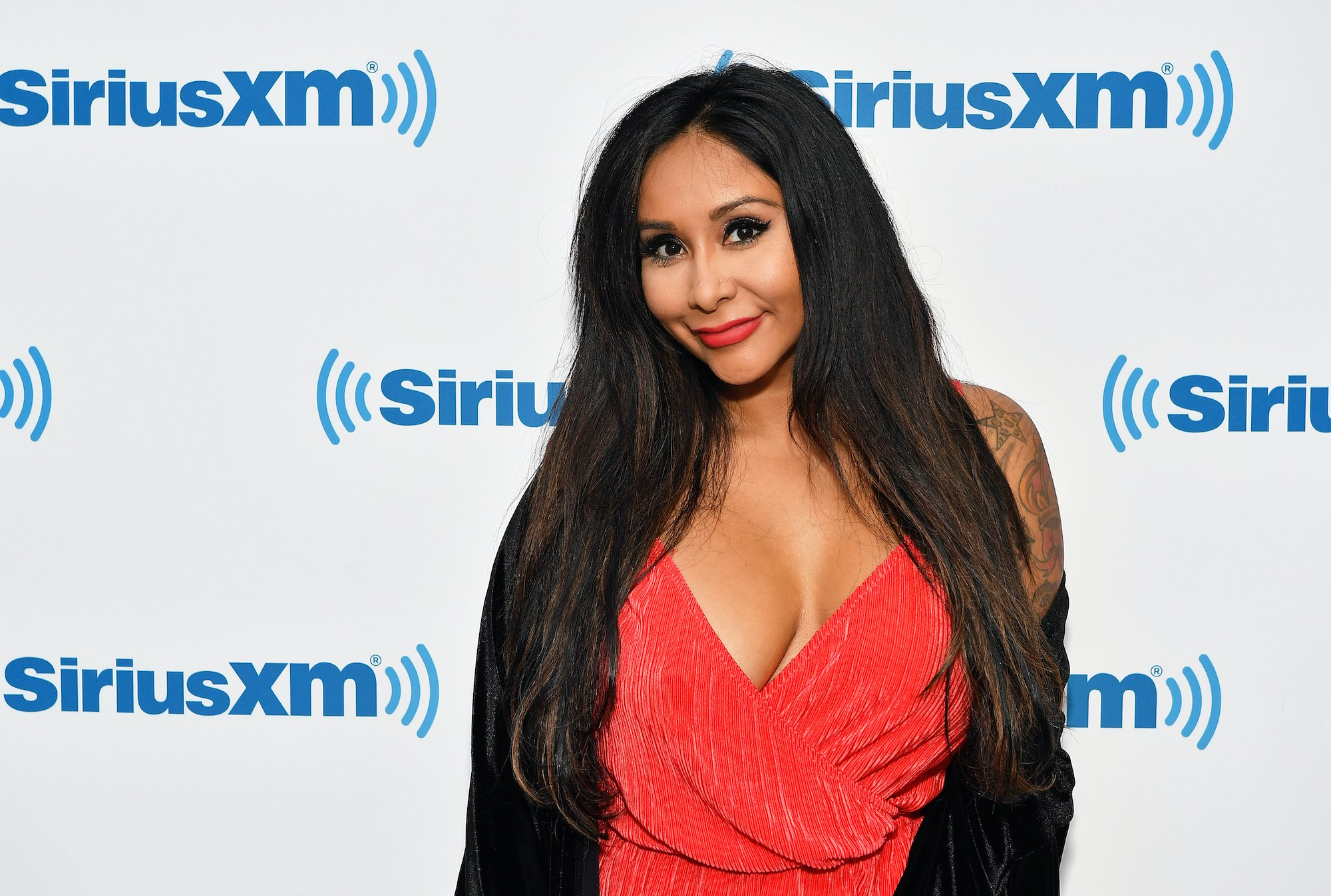 Nicole is the party of 'Jersey Shore'
From the moment she set foot in the shore house, Polizzi made it known that she was fun to be around. "Party's here!" she exclaimed when she entered a room full of roommates who would eventually become her family. 
As if her entrance wasn't enough, Polizzi quickly became known amongst Jersey Shore fans as the "blast in a glass."
From doing backflips at the bar with no underwear on to getting so drunk, she couldn't find the beach she was literally walking on, Polizzi was as entertaining as they come on Jersey Shore.
'Snooki' is on TikTok
Polizzi has been active on TikTok for some time. Often, she makes videos with her daughter, Giovanna. 
Creating these videos has been a fun way for Polizzi to interact with her fans. Plus, filming them has served as a source of entertainment for Polizzi's children, including Lorenzo and Angelo.
Together, Polizzi and her children have made TikToks of some of the most popular trends, including the dance to "Laxed (Siren Beat)." 
Much to her surprise, Polizzi discovered a TikTok trend based on her days as "Snooki." Naturally, she had to parody the viral sensation.
'Snooki' goes back to the Jersey Shore 
TikTok has made Megan Thee Stallion's song "Savage" go viral. Thanks to an easily-recreated dance and a catchy beat, the song has been used in hundreds of TikToks. 
One user, angfalconiero, created a unique spinoff of the original "Savage" song. With the "Savage" beat in the background, this TikTok user dubbed audio of Polizzi's most hilarious Jersey Shore quotes, including "Party's here!" "Being kicked out of the club? Meatball problems!" and, of course, "Where's the beach?" 
"Can I be a meatball yet?" the Jersey Shore fan captioned the TikTok. She also included a mention of "Snooki" so as to get her attention. 
Fortunately, it worked! The sound quickly caught on with other TikTok users and Polizzi, too. 
Knowing how to laugh at herself, Polizzi joined in on the trend and created her own version of the Snooki Savage dance. 
"Snooks is iconic," Polizzi captioned the post on Instagram. "Bless her heart."
The Jersey Shore roommates, including Mike "The Situation" Sorrentino, enjoyed Polizzi's mockery of herself. He commented with a skull and fire emojis. Additionally, his wife, Lauren Pesce, commented: Lmao, this is so good." 
Though she has closed the chapter on Jersey Shore, Polizzi will always have a special place in her heart for the show, as she made evident on her TikTok account.