Nicole 'Snooki' Polizzi Might Be Filming More 'Messyness'
Nicole "Snooki" Polizzi is the host of Messyness, a Ridiculousness-inspired spinoff that showcases videos of people being messy. MTV aired 10 episodes of the viral video show the week of Aug. 23, 2021. Now, it looks like more episodes of Messyness could be in fan's future.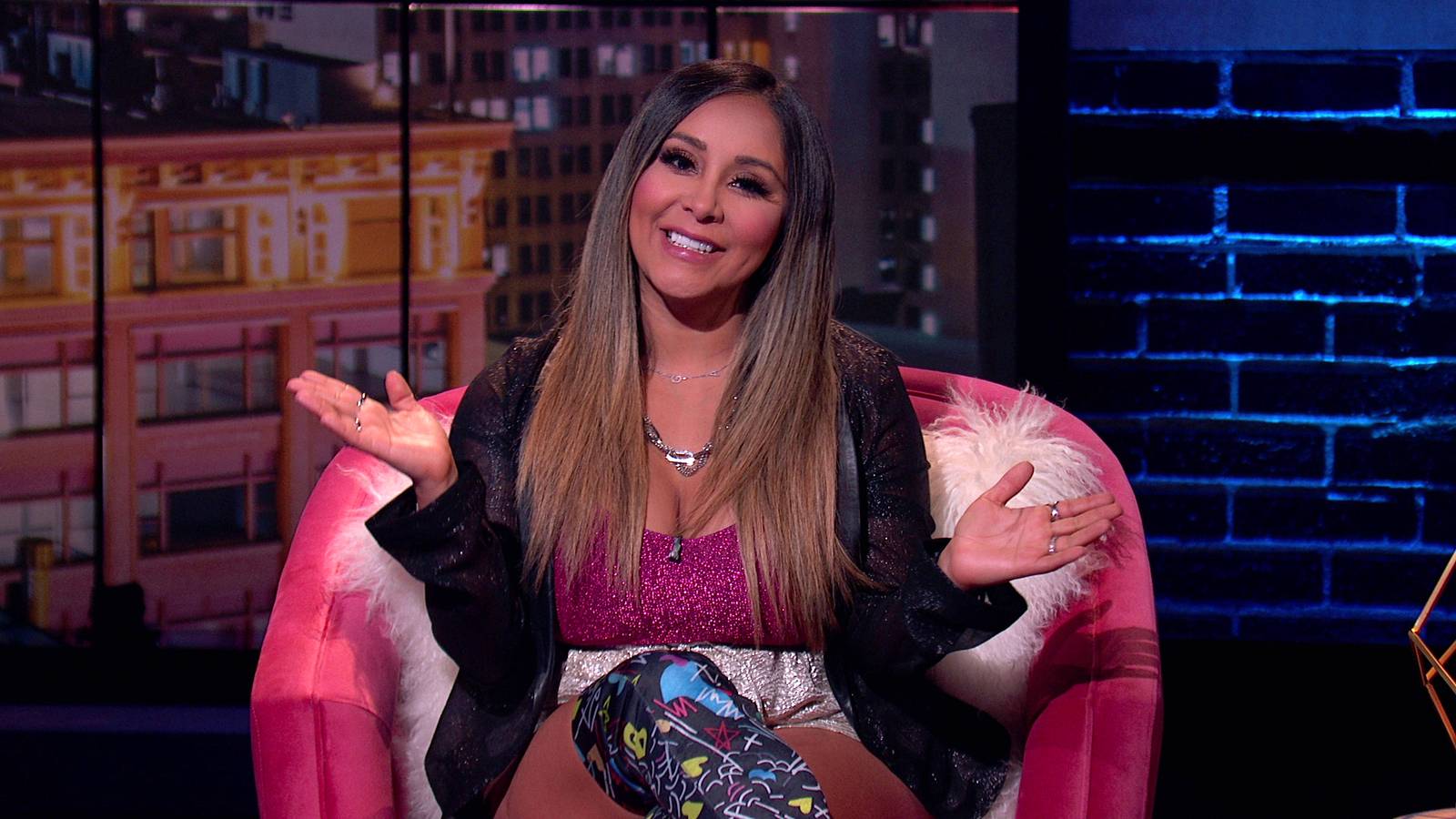 'Snooki' is pursuing shows outside of 'Jersey Shore: Family Vacation'
Polizzi made a comeback in the second half of Jersey Shore: Family Vacation Season 4. But that's not the only show that features "Snooki" anymore.
In the past, Polizzi expressed wanting to do more hosting work. "I definitely want to try to get into hosting," she told HelloGiggles in 2020. "Like a fun game show or something, where I could do something fun with the people and it's not all about me, ya know?" Polizzi previously hosted the 2018 show How Far Is Tattoo Far?
When season 4 of Floribama Shore ended, Polizzi and her best castmate Jenni "JWoww" Farley hosted the reunion special with the roommates. Earlier this year, she was the host of the HGTV series Beach Cabana Royale.
The reality TV star recently appeared in an episode of the MTV Cribs reboot, showing off her New Jersey home. Of course, Polizzi is also the host of Messyness, because who better to host a show about nights at the bar gone wrong than Miss "Where's the beach?!" herself? 
Nicole 'Snooki' Polizzi is traveling and dropping clues about new episodes of 'Messyness'
As documented on her Instagram Stories, Polizzi is with best friend and makeup artist Joey Camasta, presumably in Los Angeles to film more episodes of Messyness. MTV has yet to confirm another season of the Ridiculousness spinoff, but a few clues lead us to believe that's what Polizzi is working on.
"Back at the office!" Polizzi says in a video post to her Instagram Stories from Aug. 31. "Shooting some more fun stuff for you guys…" she adds, panning over to a paper with Messyness at the header. 
RELATED: 'DJ Pauly D & Vinny's Vegas Pool Party'; Details About SallyAnn Salsano's 'Double Shot at Love' Spinoff
Polizzi also shared a post from hairstylist Laura Rugetti captioned: "Gettin Messy with my loves." MTV's PR rep shared a photo of Polizzi to their Instagram Stories, too.
While this doesn't confirm more Messyness, fans will likely see more episodes featuring Polizzi very soon. Representation for Polizzi nor MTV replied to our request for comment by the time of publication.
'Jersey Shore: Family Vacation' will feature more 'Snooki' too
Yet another project MTV hasn't confirmed yet is season 5 of Jersey Shore: Family Vacation. Despite MTV's silence about a new season, fans have been privy to what the roommates post on social media. 
Polizzi mentions filming with her roommates in a July 2021 episode of her podcast It's Happening With Snooki & Joey. "I just filmed — we're filming for next season," Polizzi reveals in the "Bye Bye Poppers" episode." I filmed with Deener and we had a Meatball Day. The show's coming back you guys — there's no more drama anymore."
The roommates have also posted clips to their Instagram Stories with the camera emoji, implying they're filming more footage for Jersey Shore: Family Vacation. Stay tuned to Showbiz Cheat Sheet for updates on season 5.