Nicole 'Snooki' Polizzi Gives More Details About Why She Is Not Returning to 'Jersey Shore: Family Vacation'
Nicole 'Snooki' Polizzi gives fans more information about quitting 'Jersey Shore: Family Vacation'
Jersey Shore fans still don't believe that Nicole "Snooki" Polizzi is quitting Jersey Shore: Family Vacation. Jenni "JWoww" Farley revealed that she is returning to the show, so fans are waiting for Snooki to announce the same. Instead, in a recent YouTube video, she shared more details about why she is leaving for good.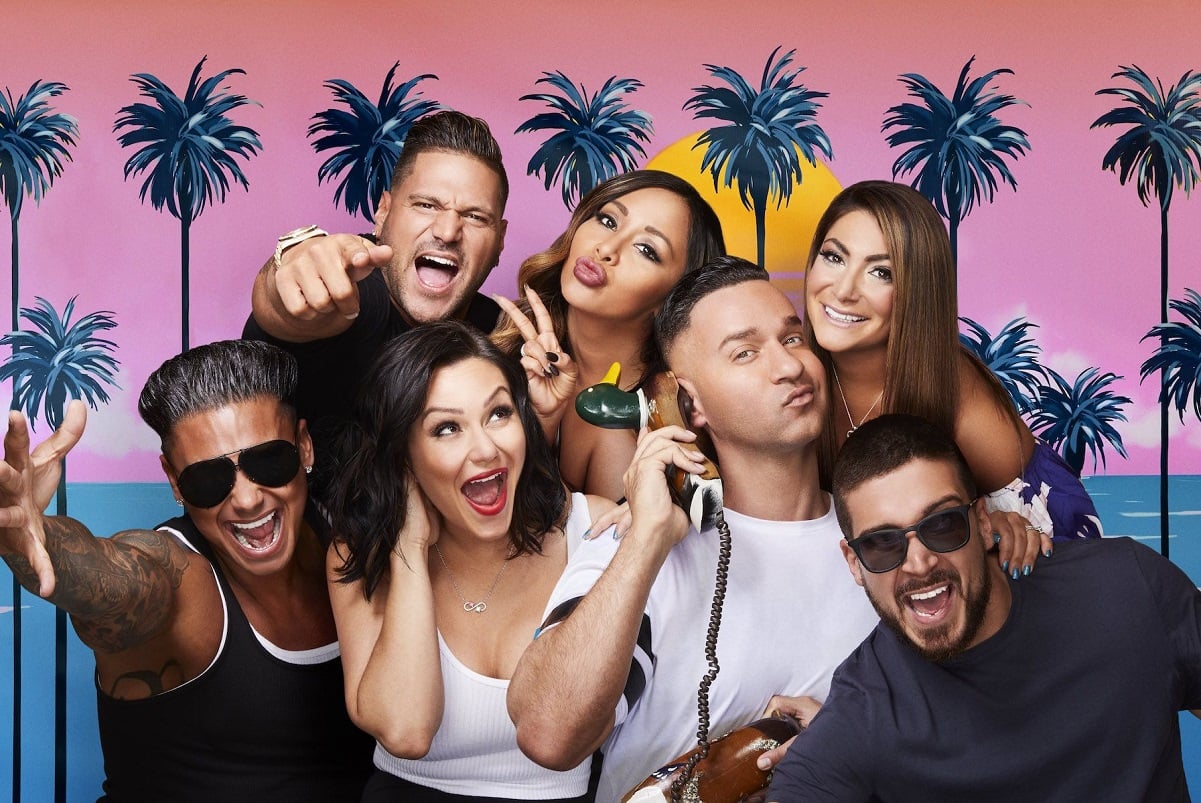 What is Snooki doing since filming 'Jersey Shore: Family Vacation' Season 3?
The Jersey Shore reboot wrapped filming at Angelina Pivarnick's wedding on Nov. 20, 2019. Although the marriage did not air on MTV until June 2020, the wedding speech was leaked. Snooki, JWoww, and Deena Cortese received harsh complaints after watching their off-color remarks to the bride. 
A few weeks later, Snooki revealed that she did not plan to return to the show on her podcast. She continues her weekly It's Happening with Snooki and Joey podcast, and runs her Snooki Shop in Madison, New Jersey. The mother of three is busy with her children but still manages to share videos with her YouTube channel.
Snooki also was busy organizing curbside orders for her shop while businesses were shut down due to the coronavirus (COVID-19) pandemic. In recent news, she attempted to take her Snooki Shop truck to Seaside Heights, New Jersey, for a visit. However, the town would not let her sell merchandise there from the traveling boutique.
Nicole Polizzi is not returning to 'Jersey Shore: Family Vacation' because it's 'Cray-cray'
"Just personally, for me, I can't deal with the freakin' drama anymore," Snooki told her fans. "I am out."
When the reality TV star told fans she was retiring in December; she cited several reasons. She didn't want to leave her children, and she wasn't having fun filming the show. Now, she's citing the drama as a significant reason for her departure. 
"I'm not done with reality TV," Snooki continued. "I still want to do other things. I actually have like five shows I am trying to get MTV to do. Either way, you are still going to see me, but just not on Jersey Shore because I can't handle that shit anymore. It's cray-cray."
While fans did not believe her at first, Snooki is clarifying that she will not return for season 4.
Nicole Polizzi starred in many other Reality TV shows
Jersey Shore wasn't Snooki's first venture into Reality TV. MTV met her first on Is She Really Going Out with Him? The show revolved around women dating obnoxious men. Snooki appeared in episode 14 with her boyfriend at the time, Justin.
She loved having the cameras on her and jumped right into Snooki & JWoww after the original run of Jersey Shore. The show continued as a web series Snooki & JWoww: Moms with Attitude.
In 2016, Polizzi roped her husband, Jionni LaValle, into a reality TV series — Nicole & Jionni's Shore Flip. She also joined Dancing with the Stars season 17 but came in 8th place. She participated in three seasons of Jersey Shore: Family Vacation, and promises fans they will see her on the small screen again, soon.
"Hopefully, in the future, we can do a Meatball Show, because I am a free agent," The Snooki Shop owner told fans.