Nicole 'Snooki' Polizzi Finally Shares Her Plan After Quitting 'Jersey Shore: Family Vacation'
Nicole 'Snooki' Polizzi teased fans about when they can see her next since she won't return for 'Jersey Shore: Family Vacation' Season 4.
Fans are devastated that Nicole "Snooki" Polizzi won't be returning for Jersey Shore: Family Vacation Season 4. However, in her latest YouTube video, Snooki teased fans about when they might see her on TV next.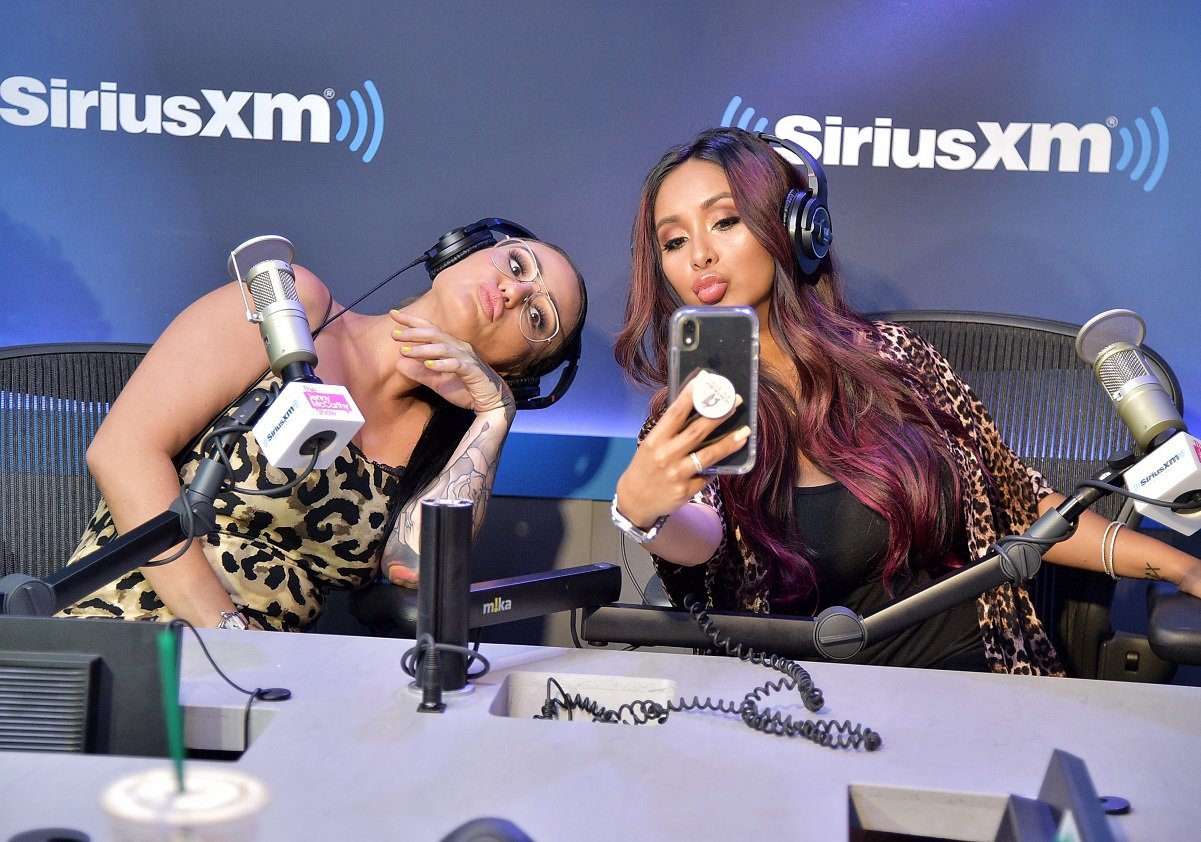 Did Nicole 'Snooki' Polizzi quit 'Jersey Shore'?
The reality star told fans in December 2019 that she was retiring from the Jersey Shore reboot. 
"I needed to move on," she told People. "It's just not for me anymore. Drama has never been my thing. Especially now, I don't want to leave my kids and not see them for days on end to do that. I want to leave and have a good time with my friends and roomies, and then come home and be a mom. So this season was very stressful, and I just wasn't having fun. I want to do something that's more uplifting in my life."
The decision came after a drama-filled finale where Snooki, Deena Cortese, and Jenni "JWoww" Farley gave an off-color speech at Angelina Pivarnick's wedding. The bride claimed the girls ruined her wedding, and Snooki came out saying that the producers made the roommates give the speech.
What will Snooki do after quitting 'Jersey Shore: Family Vacation'?
In a recent YouTube video, Snooki shared her favorite Jersey Shore moments with fans. The star reminisced about getting punched in the face, arrested, and dating Jionni at the Seaside Heights, New Jersey boardwalk. However, she reiterated that she is not returning for another season.
"As you guys know that I am done filming Jersey Shore," Polizzi told her followers. "The roomies are filming another season of Jersey Shore. I'm going to be watching."
Then she told viewers when they could expect to see her next. 
"Hopefully, in the future, we can do a Meatball Show, because I am a free agent," The Snooki Shop owner told fans. 
She would love to get together with Deena Cortese and film something. One of Snooki's favorite moments was when she brought her fellow meatball to the shore house in season 3. 
"I'm not done with reality TV," Snooki continued. "I still want to do other things. I actually have like five shows I am trying to get MTV to do. Either way, you are still going to see me, but just not on Jersey Shore because I can't handle that shit anymore. It's cray-cray."
What will 'Jersey Shore: Family Vacation' be like without Snooki?
"All of us bring a certain dynamic to the show," the star added. "Just because I'm not going to be there, you still have to support my roomies. I love them, and they will be my family forever. Just personally, for me, I can't deal with the freaken drama anymore. I am out."
Snooki believes the show will still be great without her. She called out fans who said they wouldn't watch if their meatball left.
"I'm sure it's going to be definitely different because I'm not there. I love my roomies, and I am going to support them forever," she concluded.