Nicole 'Snooki' Polizzi Admits Her True Feelings On Being Punched in the Face — 'I Cherish That Moment'
One of Nicole "Snooki" Polizzi's most tragic moments on Jersey Shore was when Brad Ferro punched her in the face. However, fans are shocked to find out that Snooki remembers the punch very fondly, years later.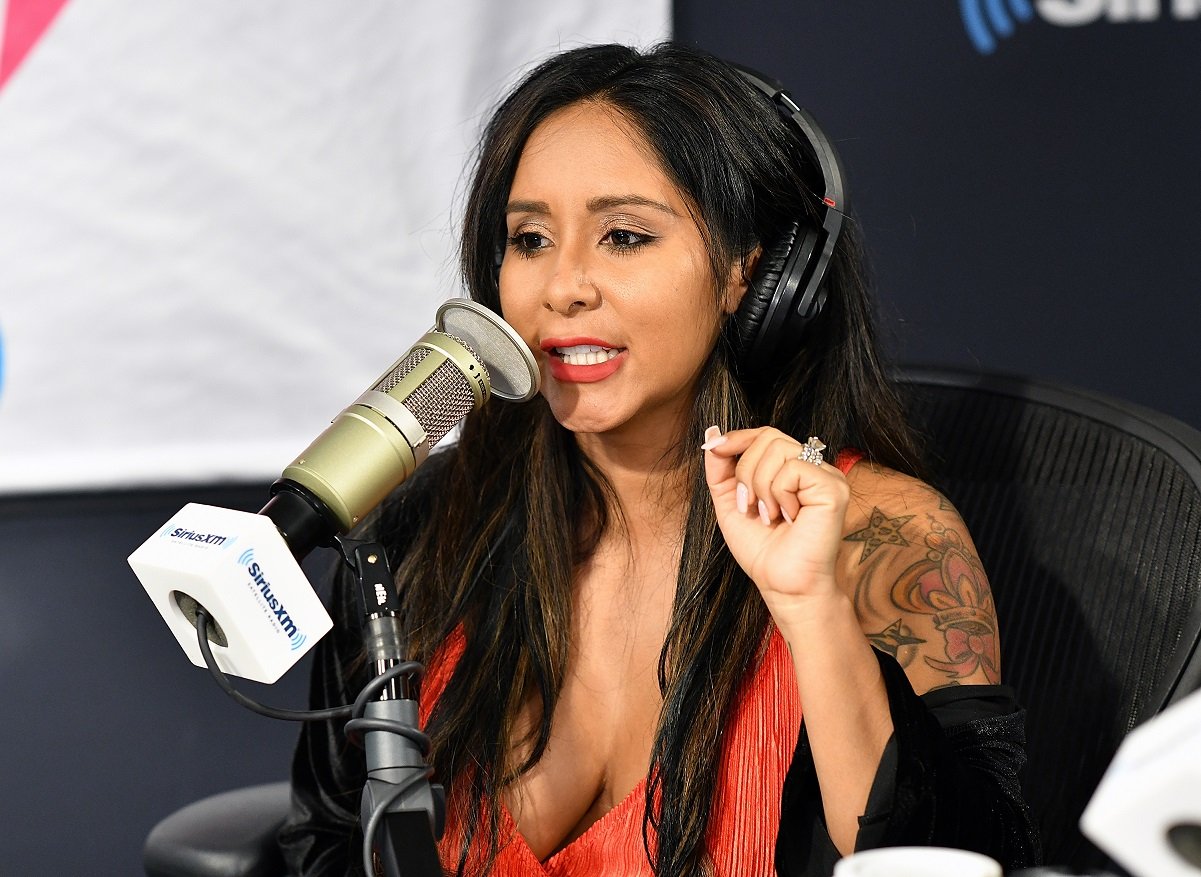 What happened to the guy who punched Snooki in the face on 'Jersey Shore'?
During the first season of Jersey Shore, Polizzi was hit in the face while at Beachcomber Bar and Grill in Seaside Heights, New Jersey. Before the punch heard around the world, Snooki purchased a round of shots for her roommates. 
A teacher who was not in the group, Brad Ferro, began handing out the shots to his friends. Polizzi engaged in a verbal fight over the shots, and then Ferro punched her.
"This kid just hit her," Jenni "JWoww" Farley described during the episode. 
After the footage was released, Ferro was fired from his job as a gym teacher at North Queens Community High School. The New York Post confirmed that he was arrested on charges of assault and disorderly conduct. He served six months of probation and paid a $500 fine for the altercation.
He eventually apologized, but his reputation was tarnished, according to Ferro's father, Dan. Later, Ferro joined the military as a Cavalry Scout in 2011.
Nicole 'Snooki' Polizzi admitted in a recent YouTube video that she cherished the punch in the face
In Polizzi's latest YouTube video, she recalls her favorite moments while filming Jersey Shore. The famed punch is the first on her list. 
"That was a crazy upsetting, scary, terrifying moment for me — especially to this day when I think back about it — being fully punched in the face by a dude. It wasn't great," Snooki admits. "It is not my greatest memory. The reason it's one of my favorite memories in Jersey Shore history of the show is that it really brought us together as a family."
Many fans will remember that Snooki was having a difficult time fitting in with her roommates until she was hit in the face. Polizzi wanted to party, and she felt like everyone else wanted to relax. However, they all came to her side and bonded together over the altercation. 
"Once the punch in my face happened, I realized everyone actually liked me and wanted to be my friend," Snooki continues. "I also cherish that moment — I guess — because it made everyone tune into the show. They were like 'Holy Sh*t a little girl just got hit in the face by a grown dude at the bar.'" 
That moment was one that intrigued viewers to tune into Jersey Shore, and Polizzi will never forget that. 
Why isn't Snooki returning for 'Jersey Shore: Family Vacation' Season 4?
Although Polizzi loves her roommates and supports them in everything they do, she will not return to Jersey Shore: Family Vacation.
"As you know, I did retire from the show," Snooki told her fans in the same video. "I have to do something more positive and fun with my life."
Polizzi teased several reality TV ideas, including a "Meatball Show" with her roommate, Deena Nicole Cortese. However, her decision to leave is because of the drama Jersey Shore brings with it. 
"I love them, and they will be my family forever," Snooki continued. "Just personally for me, I can't deal with the freaken drama anymore. I am out."
Viewers believe the show will never be the same without Polizzi. However, she begs fans to keep watching and supporting her "roomies."