Nicole 'Snooki' Polizzi Reflects on Past Interview, Calls Herself 'so Embarassing'
Nicole 'Snooki' Polizzi is embarrassed watching her 2011 interview with Access Hollywood — find out why.
Nicole "Snooki" Polizzi prides herself on being a hot mess at times, but even the Jersey Shore star had a hard time watching footage of herself from a 2011 interview. Find out what "Snooki" said that has present-day Polizzi calling her former self is "so embarrassing."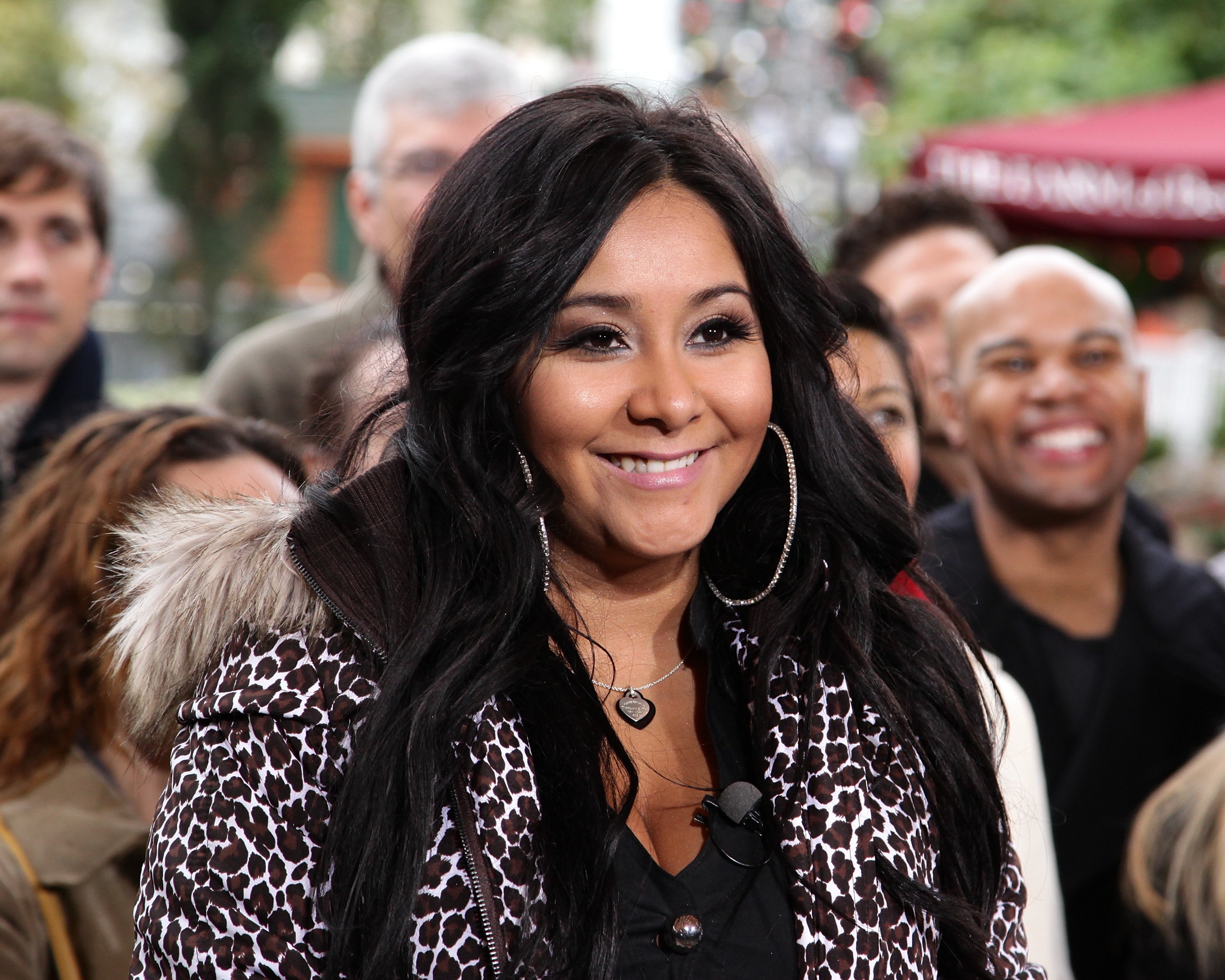 'Snooki' reflects on an interview from 2011, says she sounds 'like a child'
Recently, Polizzi was a guest on Access Daily to promote her wine, Messy Mawma. During their conversation, the reality star was quizzed to see if she'd give the same answers to questions from a 2011 interview. "Who was your first celebrity crush and what did you say?" Mario Lopez asks the Jersey Shore star. 
Present-day Polizzi guessed Final Destination star Devon Sawa, but her 2011 answer was "N*SYNC — all of them." Polizzi's initial response to the footage was "Ew!" 
"First of all, why do I sound like a child?" she said. "Ew, that outfit. Ugh, I can't."
Other questions Polizzi got wrong included who her first celebrity encounter in Los Angeles was. She guessed Beyonce, but it was really Leonardo DiCaprio. 
Nicole 'Snooki' Polizzi once wanted to ask Leonardo DiCaprio back to her room
In the throwback interview clip, Polizzi talks about the first time she and her Jersey Shore castmates met DiCaprio. "We were only supposed to be there for two days," she says in the clip from 2011. "We hung out with Leonardo DiCaprio. He was like, 'GTL,' and I was like, 'Cool.'" 
In a separate interview with Access Hollywood, DiCaprio discussed enjoying Jersey Shore: "It's a funny show — it's hilarious" (via Reddit). He was a big fan of the MTV series and would allegedly TiVo it.
Polizzi remembers the night she met the actor in a club and taking shots with him. She also remembers wanting to ask DiCaprio to come back to her room and watch Titanic, but she "got scared." 
"She is so embarrassing, like shut up," Polizzi says in the 2022 interview, reacting to the 2011 video. Ultimately, Polizzi laughed everything off, including the little hat she wore in the throwback clip. 
'Snooki' relives another 2011 memory on Twitter 
Polizzi's previous interview with the outlet isn't the only memory the reality star has relived recently. On Dec. 31, 2021, a fan shared images of Polizzi in a makeshift illuminated ball mimicking the one that drops in Times Square every New Year's Eve. "HISTORIC," Polizzi said in her retweet of the images. 
According to MTV, the original plan was for Polizzi to be lowered into Times Square in that giant orb. But due to complications with the Times Square Alliance and Countdown Entertainment, the network moved the event to Seaside Heights, New Jersey, where Jersey Shore was filmed.
"It was never intended or requested for Snooki to be in the actual New Year's Eve Ball in Times Square," the group said in a statement. "The request to have her in a separate ball on a set-back roof came too late and was too impractical to fit into our outdoor events." Regardless, MTV figured everything out and had the ball drop featured during their 2011 New Year's Bash. 
Make new memories with "Snooki" in 2022. She and her roommates return in new episodes of Jersey Shore: Family Vacation starting Jan. 6 on MTV.