Nicole 'Snooki' Polizzi Once Said This Is Why She and Jenni 'JWoww' Farley Are Best Friends
Jersey Shore started as a show about partying. But more than 10 years later, the cast of Jersey Shore: Family Vacation have become a family. Arguably no greater duo has come out of the MTV reality series than Nicole "Snooki" Polizzi and Jenni "JWoww" Farley. 
"Snooki" and "JWoww" share a special bond. According to Polizzi there's one aspect of their reality star lives that helps keep her and Farley's friendship so strong.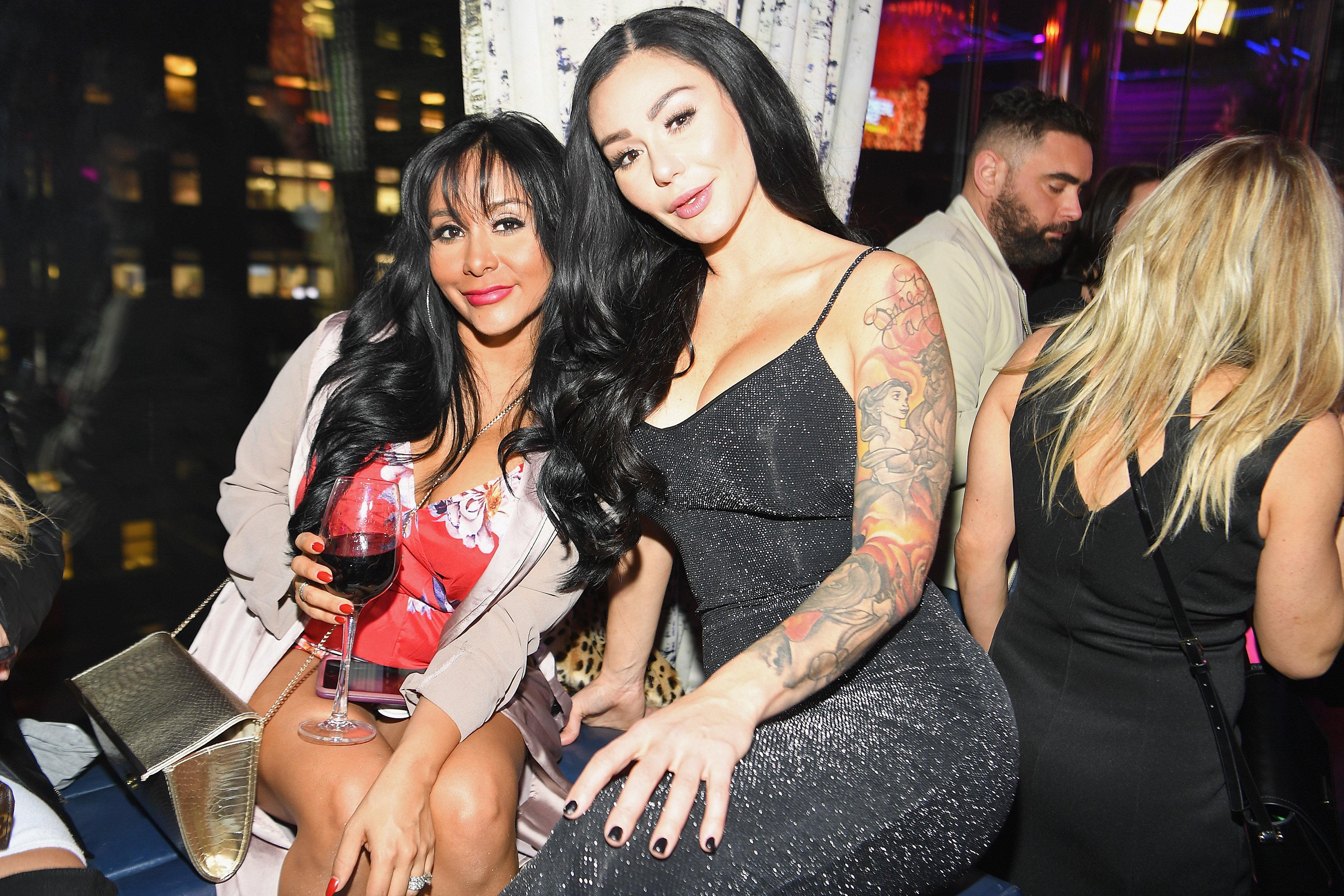 Nicole 'Snooki' Polizzi and Jenni 'JWoww' Farley became best friends on 'Jersey Shore' 
Polizzi entered the Jersey Shore house exclaiming, "Party's here!" — something that didn't bode well with her roommates at first. Ironically, thanks to one fateful night at Beachcombers when Polizzi was punched in the face by Brad Ferro, everything changed. 
After being attacked, the roommates rallied around Polizzi. "I realized [Polizzi] was the love of my life [that night] and we would be together forever because I loved her," Farley explained in a YouTube video. "I don't think I would have [known] that love for her if that traumatic experience didn't happen." 
Yes, that moment was devastating to see. But it created the iconic friendship Polizzi and Farley share today. 
'Jersey Shore: Family Vacation' helps Nicole and Jenni see each other more 
As busy moms, it can be hard to find time to hang out with each other. Fortunately, Polizzi and Farley still work together, which makes hanging out a lot easier.
"We're best friends and we've been working together ever since Jersey Shore ended," Polizzi told Allison Kugel in a 2018 interview. At the time, they were working on Moms with Attitude, a spinoff spawned by another spinoff, Snooki & JWoww. 
"It helps that we're always working together," Polizzi explained. "If we're not, then she's doing her own thing and traveling, and it's hard to see each other. The fact that we still have shows together and our kids are involved, it helps us see each other a lot more." 
That has never been more true, especially with this season of Jersey Shore: Family Vacation. Polizzi returned for two of the family's big events: Mike "The Situation" Sorrentino's sober-versary and Farley's birthday.
'Jersey Shore' stars 'Snooki' and 'JWoww' support each other creatively
Over the years, Jersey Shore: Family Vacation fans have seen Farley and Polizzi's friendship knows no bounds. As Farley explained to Kugel back in 2018, Farley is always there for her and always has her back. "She's just real — that's what I love about her," said Polizzi.
Farley continues to be a supportive friend in everything Polizzi does, including her latest MTV venture Messyness. "My bestie @snooki is HOSTING her own show!" Farley tweeted the night Messyness debuted.
Polizzi shows the same support for Farley with anything she chooses to do outside of the show creatively. From her store Heavenly Flower in the American Dream Mall to her blog Miss Domesticated, Polizzi cheers Farley's creative endeavors on like any best friend would.
What's next for 'Snooki' and 'JWoww'? 
While MTV has yet to confirm another season of Jersey Shore: Family Vacation, Polizzi, Farley, and the rest of the cast have been teasing it on social media. Despite her brief hiatus from the show, it seems like "Snooki" is back for good and ready to take on the world with her best friend "JWoww."