Nicole 'Snooki' Polizzi Shuts Down Haters After News of Her Jersey Shore Beach House Purchase Broke
Nicole 'Snooki' Polizzi recently bought a shore house near her famed 'Jersey Shore' house. However, she had to defend herself from haters on Twitter following the news.
Former Jersey Shore star Nicole "Snooki" Polizzi now has her own family beach house near where the show was filmed. However, some fans did not show their support, and Snooki quickly clapped back at the negative comments.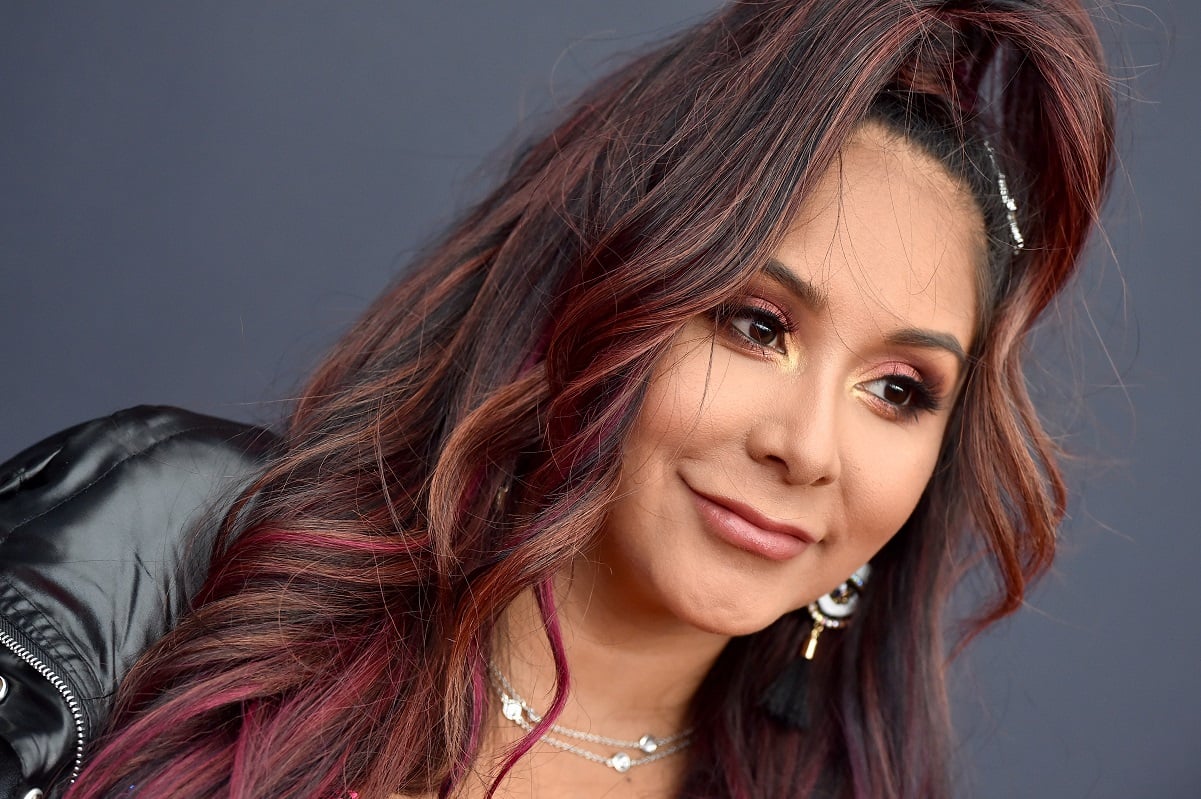 Nicole 'Snooki' Polizzi's new beach house is down by the Jersey Shore  
"Party's here!" Nicole "Snooki" Polizzi and her husband Jionni LaValle recently purchased a new house in Toms River, New Jersey. The location is minutes from the Seaside Heights, New Jersey, shore house that Snooki lived in with her roommates.
The home is the one fans keep seeing in Snooki's Instagram posts and stories. The couple purchased the five-bedroom, three-and-a-half bathroom shore house for $850,000. The kitchen features granite countertops and a massive island. The backyard is what fans see the most in Snooki's videos with its heated saltwater swimming pool, fireplace, Tiki hut, and dock with a boat lift. 
"The LaValle Family Shore House New Jersey," read a sign in the home on one of Polizzi's Instagram Stories.
The couple still owns their home in Florham Park, New Jersey — so the shore house will serve as their vacation home.
Snooki shut down several haters on Twitter after the news of her Jersey Shore house broke
"Why do we care?" wrote one Twitter user on the news article about the shore house. "Her 15 minutes of fame are up. The only reason she's 'famous' is for dancing like an idiot, falling over, and being a drunken idiot. Go home, Benny."
Snooki retweeted the user's comment and quickly responded.
"Well don't you still live in the year 2009," Snooki wrote back to the fan.
The Twitter user was not the only one to leave a negative comment to Snooki. She replied to another fan who later deleted the original tweet.
"Okay, Linda!" Snooki replied to one tweet that questioned Polizzi's parenting. "I am a fantastic mother and do not need your Karen diagnostics." 
What has Nicole "Snooki" Polizzi been doing since 'Jersey Shore?'
Since her time on Jersey Shore, Snooki married Jionni LaValle, had three children, opened a business — The Snooki Shop — and runs a successful YouTube channel. She's an Influencer on Instagram and has starred in several other spin-offs, including Snooki & JWoww and Nicole and Jionni's Shore Flip.
Polizzi also has a brand of baby gear out at Buy Buy Baby called Your Babiie™ MAWMA By Snooki. She designed strollers, diaper bags, high chairs, and travel systems. 
The star often jokes about her time on Jersey Shore, referencing her iconic lines in Instagram stories. However, she's come a long way since her time tearing up the clubs at the Jersey Shore.