Nicole 'Snooki' Polizzi Slammed for Instagram Post of Daughter Cheerleading; 'I Will Never Understand People'
Nicole "Snooki" Polizzi is happy cheerleading is now an official Olympic sport. To celebrate, she shared a photo of her daughter, Giovanna LaValle, in her cheer uniform next to an image from Polizzi's cheerleading days. 
But some of Polizzi's followers didn't take kindly to her post. Some people came for "Snooki" in the comments, so the Jersey Shore: Family Vacation star put them on blast in her replies and on her Instagram Stories.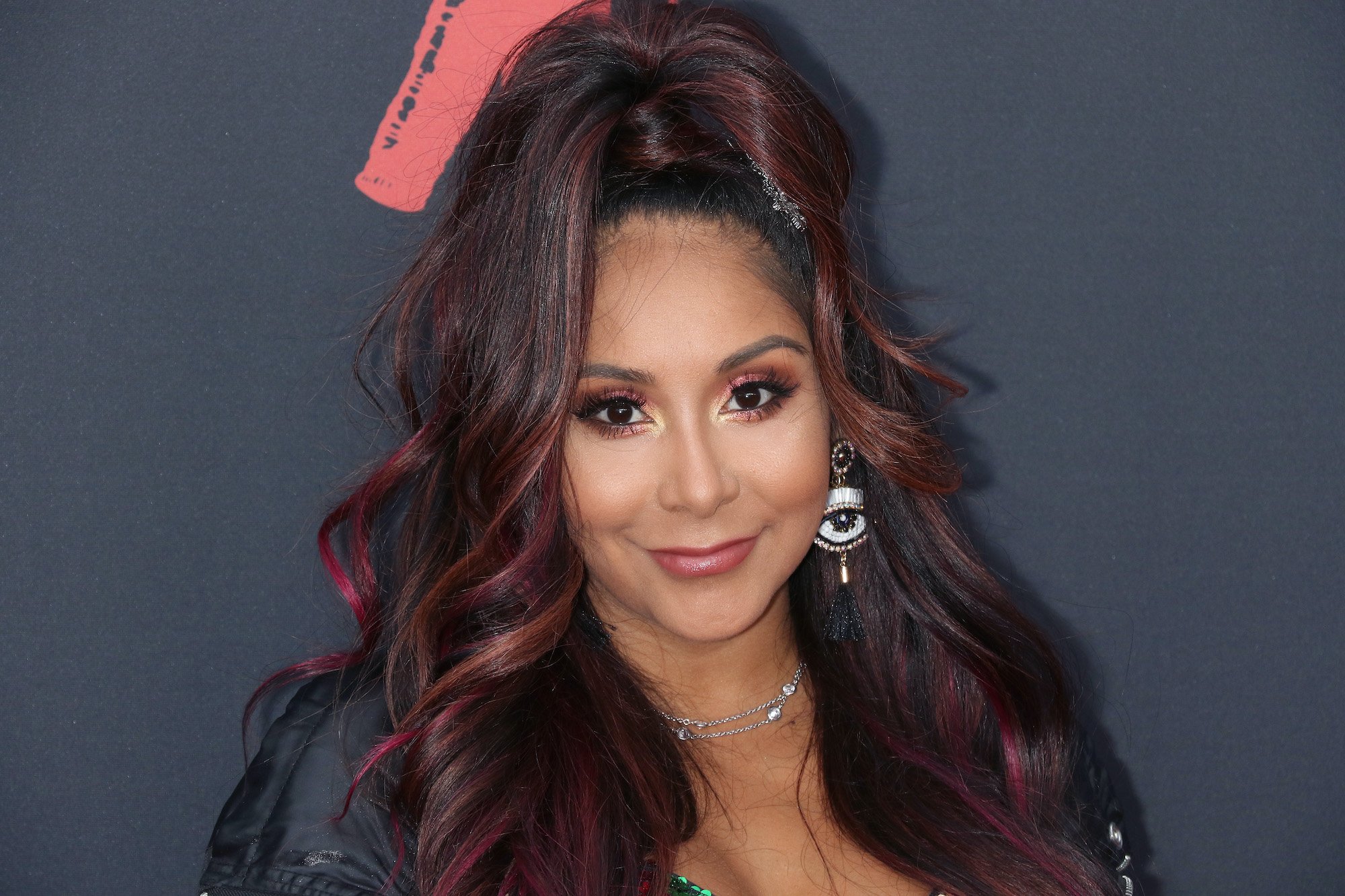 'Jersey Shore: Family Vacation' star 'Snooki' shares cheerleading post of she and Giovanna looking like twins
On July 23, Polizzi shared a photo on Instagram of her daughter in her cheer uniform side-by-side with a photo from Polizzi's cheer days. "Super blessed that my daughter shares the same passion for cheer like I do!" the reality TV star captioned the photo. "Congrats to the sport of cheerleading for being recognized by the Olympic committee & considered an Olympic sport." 
Polizzi's post has more than 300,000 likes. "Omg twins," her co-star Mike "The Situation" Sorrentino commented. "I never know which 1 is which," added Vinny Guadagnino. "This is amazing," wrote Pauly DelVecchio. 
Despite the kind comments from her roommates and Jersey Shore fans, Polizzi still received some hate on her post. She shared many of the negative comments to her Instagram Stories.
Nicole 'Snooki' Polizzi defends her Instagram post about Giovanna cheerleading
Polizzi's daughter Giovanna will be 7-years-old in September 2021. She has been a cheerleader for a few years, as documented on Polizzi's social media. 
Still, many of Polizzi's followers think the mother of three forces her daughter to follow in her footsteps. "Did she have a choice?" one follower commented on the post. "From what I remember, you were having her trying to balance pretty early, then putting her in gymnastics, buying mats, etc." 
RELATED: 'Jersey Shore: Family Vacation' Season 4, Episode 22: The Roommates React to 'Guido Mania'
"Are you kidding?" Polizzi replied to the comment. "I put her in a ton of sports and activities at an early age. Why are you mad?" Sharing a screenshot of the comment to her Instagram Stories, Polizzi added: "I wasn't aware allowing my kid to play sports at a young age was a crime. The f—." 
"Shared passion and being forced to do it from a young age are very different things," said another Instagram user. "Clearly living your dream through her still." 
"Snooki" didn't ignore this comment, either. "I never forced her to do anything," she wrote back. "I put her in dance and soccer. She prefers cheer and loves it. Literally the worst." 
'Snooki' says she's 'blessed' Giovanna shares her passion for cheer
The only other comment Polizzi shared to her Instagram Stories from her "Twins" post reads: "You molded her into being this. She knows nothing else."
According to Polizzi's reply, Giovanna is the most passionate about cheer, despite having tried soccer and dance in the past. "I'm blessed that she shares the same passion," Giovanna's "Mawma" writes. "You're the worst."
"I will literally never understand people," the Jersey Shore roommate added in her Stories post. After sharing those three comments to her social media, Polizzi was done giving them attention. As long as Giovanna is happy doing cheer, Polizzi seems happy to support her passion.