Nicole 'Snooki' Polizzi's Kids Filled This 'Void' In Her Life
Nicole 'Snooki' Polizzi once said her kids filled this 'void' she felt in her life since childhood after being adopted by her Italian-American parents.
Nicole "Snooki" Polizzi is a star on Jersey Shore: Family Vacation, a businesswoman, and a "Mawma" to three young children. Growing up, Polizzi says she felt this "void" that wasn't filled until she had her kids. Find out what caused the Jersey Shore roommate to feel that emptiness.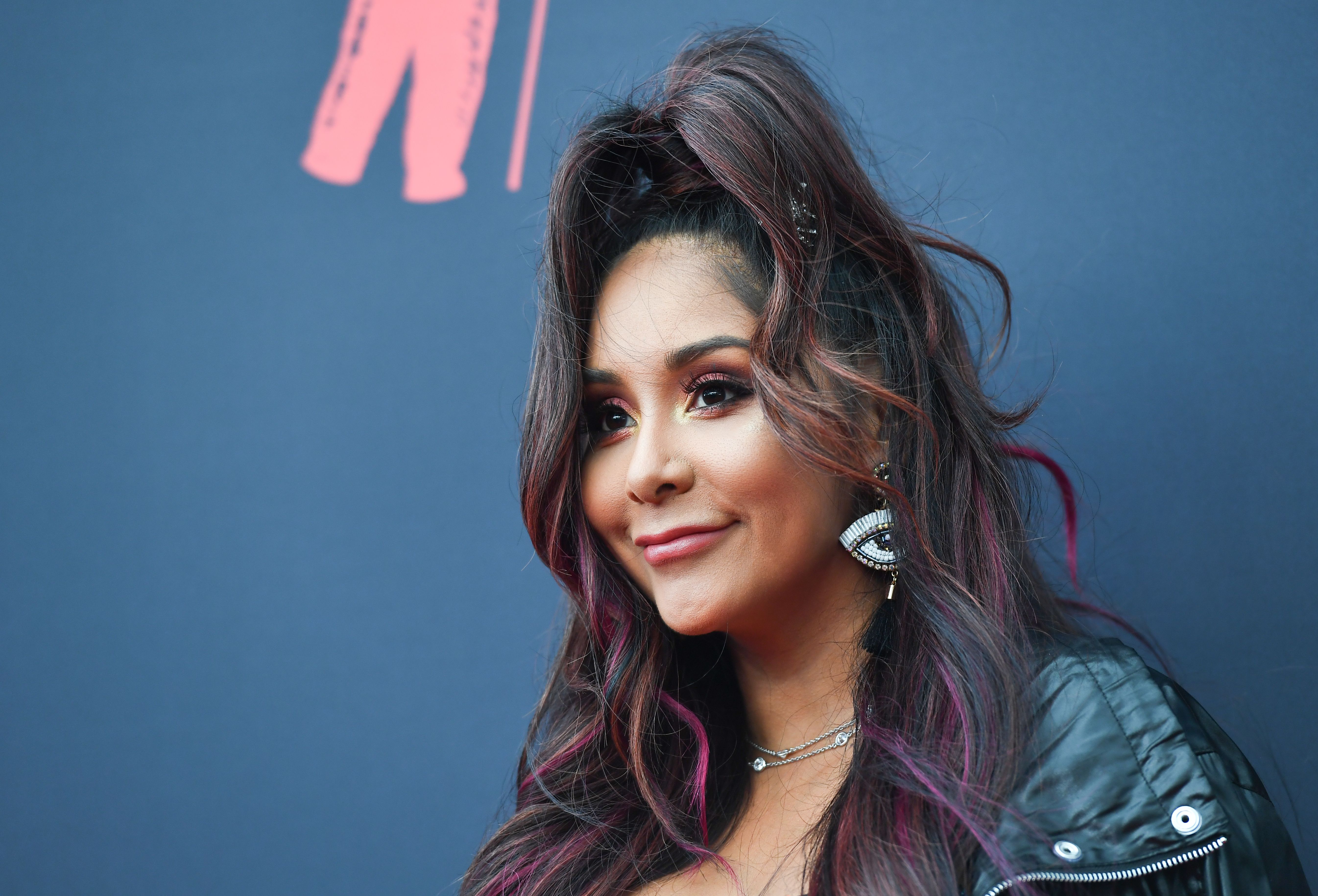 Nicole 'Snooki' Polizzi has three kids with Jionni LaValle
Polizzi married her husband, Jionni LaValle, in November 2014. Together, they have Lorenzo Dominic, who was born in August 2012. Two years later, the couple welcomed Giovanna Marie in September 2014. In May 2019, the couple welcomed their third child, Angelo James, into the world.
'Jersey Shore' stars children look like her, filling a 'void' she felt as an adopted kid 
"Being adopted was never really a struggle for me," Polizzi explains to Allison Kugel in an interview from 2018. "My parents are my parents, period." 
Still, "Snooki" says she had a problem with feeling like she didn't resemble anyone in her family. "Oh, I don't look like anyone and this sucks," she remembers thinking. That feeling changed when she started having children. 
"When I had my kids, they looked like me," says Polizzi. "They're my twins!" Polizzi often posts photos of her daughter next to images of herself when she was a child — the resemblance is uncanny! 
"[Having kids] filled that void of me always feeling like no one looks like me and feeling weird about that," Polizzi concludes. "If anything, I feel blessed that now other people look like me in my family." 
While Polizzi's kids have filled the "void" of not looking like anyone in her adopted family, Polizzi says she's open to meeting her biological parents in a YouTube video explaining her adoption story from 2018. She also wonders something else: "If I never was adopted and I stayed with my birth parents, would I still be a hot mess like this, just in Spanish?" she asks in her video. "Probably. I feel like I was always meant to be this hot mess."
'Snooki' was born in Chile and adopted by an Italian-American couple
As many Jersey Shore fans know, Polizzi was born in Santiago, Chile, in 1987. She was adopted six months later by Andy and Helen Polizzi. 
"I don't really talk about [my adoption] because I just feel like my family's my family," Polizzi adds in her video. She rarely uses the term "adoptive parents" because she is "so content" with her family. "Ew, I hate saying 'adoptive parents' because they're my parents," she says.
"I always knew, [my parents] didn't have to tell me," she continues. "They didn't have to sit me down at 10 and be like, 'Nicole, you're adopted.' I'm like, 'We don't look alike. I'm brown, you're white. This doesn't make sense.' But I always knew in my heart I was adopted and I was totally fine with it."
Still, the Jersey Shore: Family Vacation star wanted to know more about her adoption story at one point. As she mentions in her video, "Snooki" got her dad drunk so he would reveal more details about her adoption. According to the reality star's dad, Polizzi's biological parents had several other children. When she was born, they didn't feel financially stable enough to take care of her.