Nicole Young's Divorce Settlement From Dr. Dre Is Way Less Than What She Could Have Received
Dr. Dre and Nicole Young's divorce is final. The divorce proceedings were brutal, with allegations of abuse and financial abandonment. After initially seeking millions of dollars monthly in spousal support, a judge has granted Young a large settlement. However, the settlement doesn't equate to half of Dre's nearly $1 billion net worth. Dre had an ironclad prenup that the judge upheld. The Aftermath Music Records founder is said to be ecstatic about the judgment.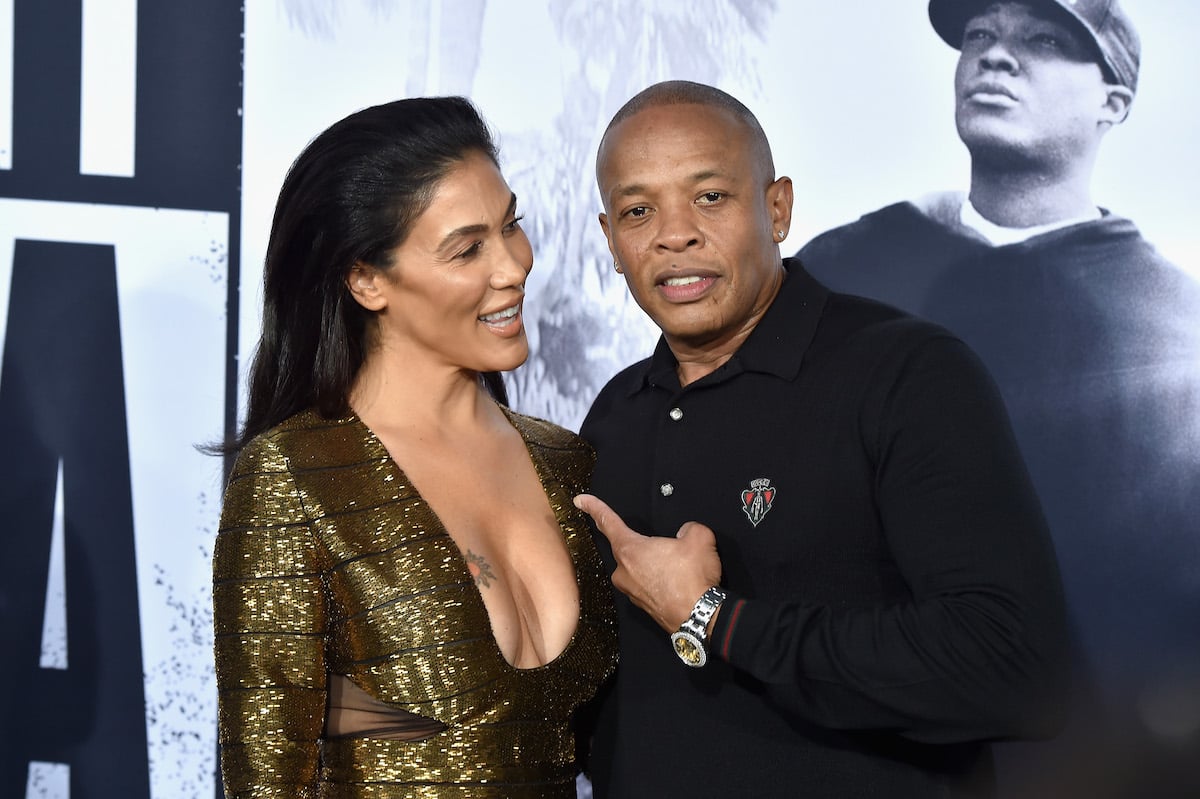 Nicole Young gets $100 million settlement among other material possessions
Despite the Beats by Dre founder being worth an estimated $820 million, Young is walking away with just ⅛ of Dre's fortune. Per TMZ, Dre agreed to pay Young $100 million. Young receives half of the money now, and the other half of the settlement within a year.
RELATED: There's a Lot of Drama Surrounding Dr. Dre's Divorce Prenup
In addition to the $100 million, Young was also awarded four out of the former couple's 10 luxury cars, including a motorcycle. She also gets to keep all the jewelry, cash, and bank accounts she "maintained" during the marriage. But, she's on the hook for millions in legal fees. 
The couple have shared storage units. A judge awarded Young anything she personally owned from the units that she is now able to retrieve. The settlement also denies Young's ability to get spousal support, which she initially fought for. She also doesn't get any child support as their children are adults.
Dr. Dre walks away with much more
Young was not awarded any marital property. She was required to vacate the former couple's Malibu beach home by December's end, which she initially tried to fight against. 
RELATED: Millionaire Dr. Dre Reportedly Stopped Giving Homeless Daughter LaTonya Money Because She's 'Spoken About Him in the Press'
Dre is left with hundreds of millions to his name, as well as a massive real estate catalog of eight homes. Of course, he keeps the Malibu home, two in Calabasas, four in the LA area, and a $100 million Brentwood estate.
The super producer also gets to keep the full rights to all of his business and music ventures. This includes Apple stocks, earnings acquired from sales of Beats by Dre, "master recordings, trademarks, and interests in various partnerships and trusts."
She accused Dr. Dre of domestic abuse
Young claims her marriage to Dre was riddled with abuse. She accuses him of becoming more violent under the influence of alcohol. 
RELATED: A Judge Rules Dr. Dre Must Shell Out Millions to Ex-Wife in New Court Order
According to Young, in April 2020, Dre came home intoxicated and began yelling obscenities at her. "F–k you.  F–k you.  Get the f–k out.  Get the f–k out. Go to Malibu," she says he told her. Once she left, she accuses Dre of obsessively texting her. "Why are you ignoring me," she says one text read. His texts continued: "Why are you ignoring me … should I come see you?"  She says the texts were "frightening."
Young also alleges Dre was controlling the way she spent money after she filed for divorce. She said he cut off her access to an American Express Black card. Young even requested a restraining order amid their divorce proceedings, which a judge denied. Dre denied all allegations. He accused Young of fabricating the abuse in order to extort money out of him.