What is Niecy Nash's Net Worth and How is She Similiar to Her 'Claws' Character?
Emmy-Award winning Niecy Nash has starred in TV shows and movies for almost 25 years. What's her net worth and how does she identify with Desna?
Emmy Award-winning actress Niecy Nash has starred in numerous television shows and movies since the mid-90s'. She is considered one of the most versatile active actresses in the business because of her incredible ability to play both serious and comedic roles. She currently leads the TNT comedy television series, Claws, as Desna Simms. What is Niecy Nash's net worth and how similar is she to her Claws character?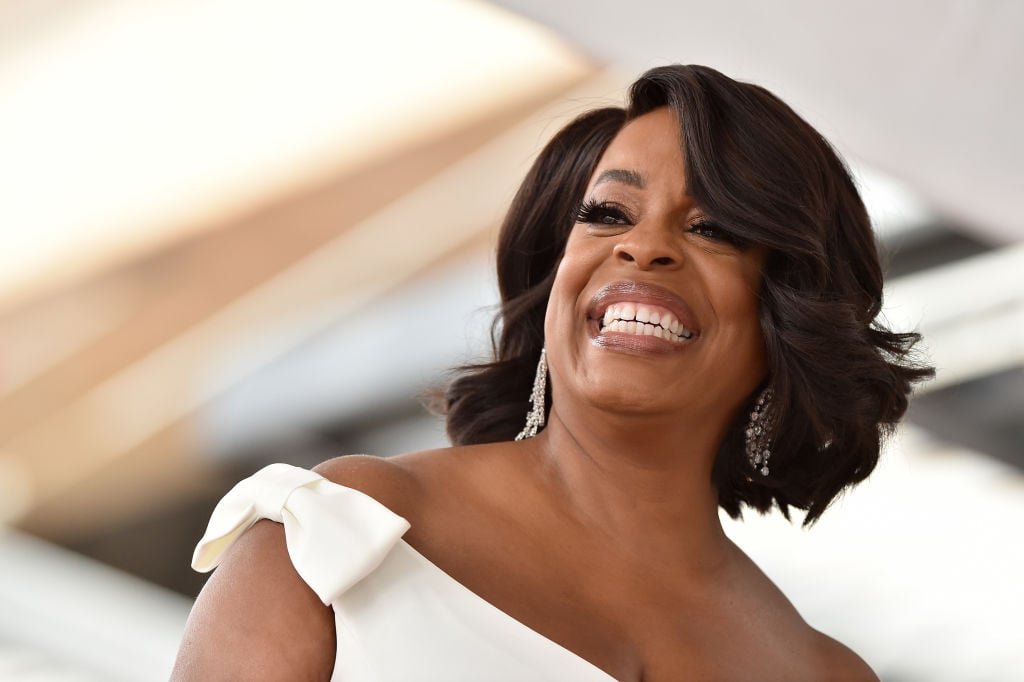 How did Niecy Nash become famous?

Carol Denise Nash, maiden name Ensley, was born February 23, 1970, in Compton, California. At 22-years-old, Nash married Don Nash, an ordained minister. The two share three children; Dia, Donielle, and Dominic. They divorced in 2007, and then she got re-married in 2011 to Jay Tucker.
When Nash was 23-years-old, her brother died in a school shooting. Therefore, Nash's mother founded M.A.V.I.S. or Mothers Against Violence in Schools. Nash is now the spokesperson of the organization.

She made her professional acting debut in the 1995 comedy, Boys on the Side at 25-years-old. Her first significant role came from playing Raineesha Williams and T.T. on Comedy Central's Reno 911! from 2003 to 2009.
Nash also hosted Style Network's Clean House from 2003 until 2010. Additionally, she guest starred in The Bernie Mac Show, Monk, CSI, and Scream Queens as well as appeared in Dancing With the Stars Season 10.

Nash played another well-received role from 2013 to 2015 as Denise "DiDi" Ortley in the HBO comedy series, Getting On. In 2014, Nash starred in historical drama Selma, directed by Ava Duvernay. Nash recently teamed up with Duvernay again to play Delores Wise in the Netflix miniseries, When They See Us.

What is Niecy Nash's net worth?

The Primetime Emmy's nominated Niecy Nash twice for her work in Getting On, and she won one from Clean House. She also won a Gracie Allen Award for Outstanding Supporting Actress in a Comedy Series for Reno 911! Nash has gotten several other nominations and has won multiple awards. In 2018, she received a star on the Hollywood Walk of Fame. Niecy Nash's net worth is an estimated $4 million.

How is Niecy Nash "a boss" like her 'Claws' character?

Claws is a drama television series that follows five diverse and talented manicurists who get caught up in bad situations with worse people. Nash plays leading lady Desna Simms, and the show has received five nominations and won two of them.

Niecy Nash and Desna Simms have redefined beauty in their own ways because they are not supermodel thin. She says she loves that about her character because real-life people can identify with Desna. Even though Nash is not single like Desna, Nash still connects with Desna's independent power. Just like Desna in Claws, who continually wants the best for her family and friends, she also helps others.

She says she has "never gotten a job and not gotten someone else a job." Nash owns who she is, albeit differently then Desna; however, they still know what they want and what they want to do, and that's what makes them both "bosses."
Watch Claws Sundays at 9 P.M. EST on TNT!