Who Is Niecy Nash's Wife, Jessica Betts, and How Did They Meet?
Actor Niecy Nash of Reno 911! fame has tied the knot with musician Jessica Betts. The happy couple made a seemingly out-of-the-blue social media declaration, which was received with both confusion and joy by Nash's fans. Here's what is known about Betts and when she and Nash may have gotten into a relationship.
Niecy Nash married musician Jessica Betts in 2020
Nash surprised everyone when she revealed she was married once again. "Mrs. Carol Denise Betts," she captioned her an Instagram post on August 31, 2020. This announcement came just five months after finalizing her divorce. Betts shared the same photo, writing, "I got a whole Wife."
The reaction to their marriage was a mixture of shock and, for the most part, delight. "Blessings," wrote Nash's When They See Us director Ava DuVernay. "OMG!!! Congratulations," commented actor Judy Reyes, who stars alongside Nash in her popular TNT drama series Claws.
When did they get together?
What surprised Nash's fans even more than the fact that she married a woman was that she got married at all. She and ex-husband Jay Tucker revealed their plans to divorce in October 2019. While it's unclear exactly when Tucker and Nash separated, they continued to attend events together through May 2019.
Given this timing, she and Betts can't have been a couple for much more than a year, if they began dating before the separation was announced. If they started seeing one another after, their courtship was even shorter. Betts posted the above intimate photo of Nash in February 2020, writing "Happy Birthday to a Real One."
Betts is a musician known for working with Missy Elliott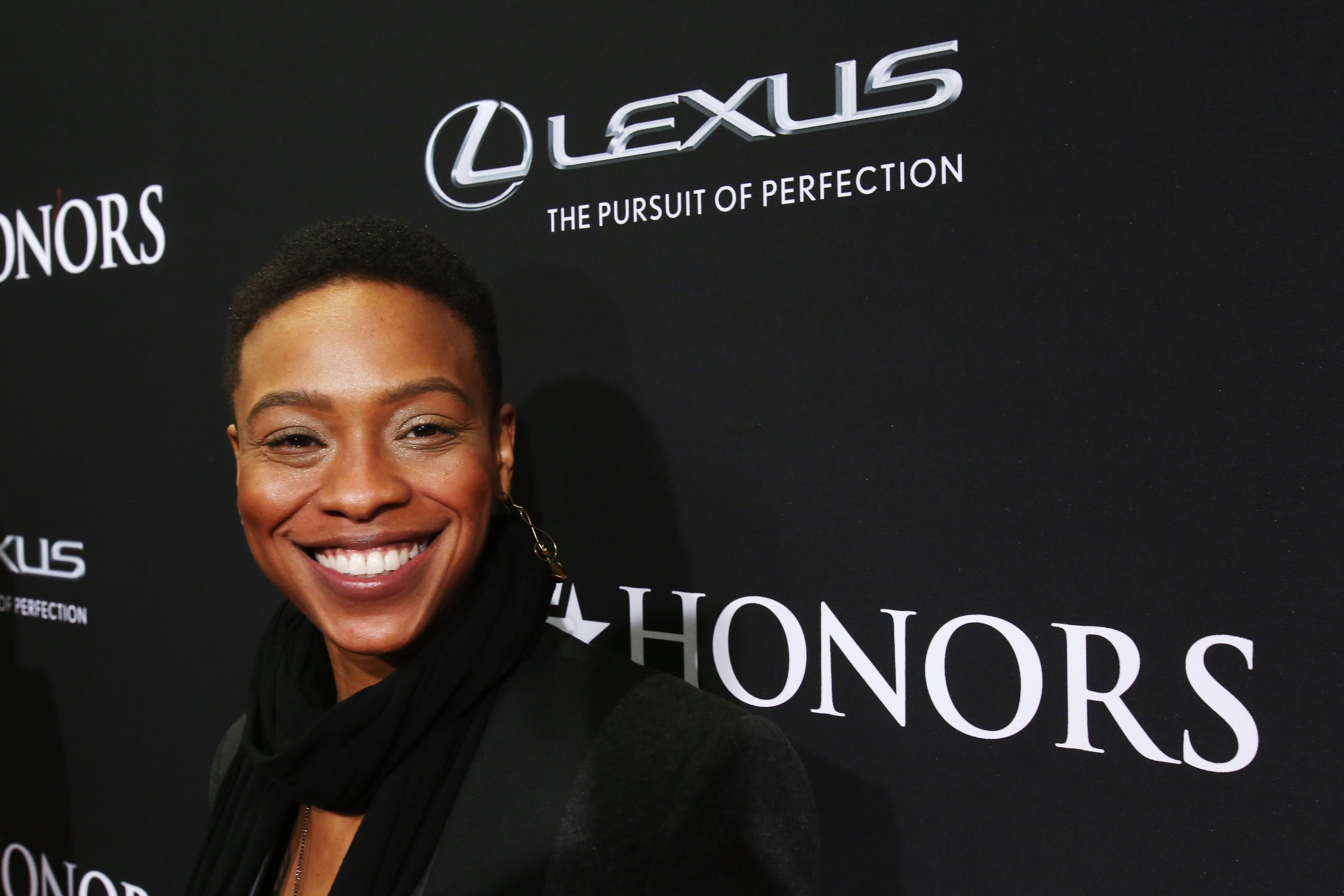 Betts got her big break as a musician when she appeared on the short-lived reality series The Road to Stardom with Missy Elliott. At the time, she was an up-and-coming 23-year-old artist from Chicago. Out of the 13 talented contestants, Betts won, which resulted in her continued working relationship with Elliott.
According to IMDb, Betts contributed the song "Get Up" for the Big Momma's House soundtrack back in 2000. She also opened for artist K. Michelle on her Rebellious Soul tour, appearing in the Idris Elba-directed movie about it, titled Rebellious Soul: The Musical, and attended the BET Honors event in 2014 (above).
How did Betts and Nash meet?
While it's unclear exactly how they met, Betts appeared in Claws with Nash in 2018. She portrayed Nadege, a bartender at the wedding of Nash's character, Desna, in the season 2 finale, "Breezy." In a video from the set, Betts wrote, "I want to give a special shout to @niecynash1," adding, "This woman of God, I'm honored and blessed in her presence."
At the time, Nash and Betts each posted photos and videos of one another on Instagram. In one, Nash referred to Betts as her "homegirl." She also complimented her on her song, "Catch Me," writing that Betts is "so freakin talented" in an Instagram Story. On the day they announced their marriage, Nash once again shared the song on social media.