Nikki Bella Gets Real on Instagram About Her Post-Baby Body
Reality star Nikki Bella recently announced the birth of her son with Dancing with the Stars pro Artem Chigvintsev. The former WWE champ delivered her first child within the same 24 hours as her twin sister, Brie Bella, who also had a baby boy. 
Now Nikki Bella is taking to social media to reveal what her post-baby body looks like in the hopes of encouraging other new moms not to be too hard on themselves.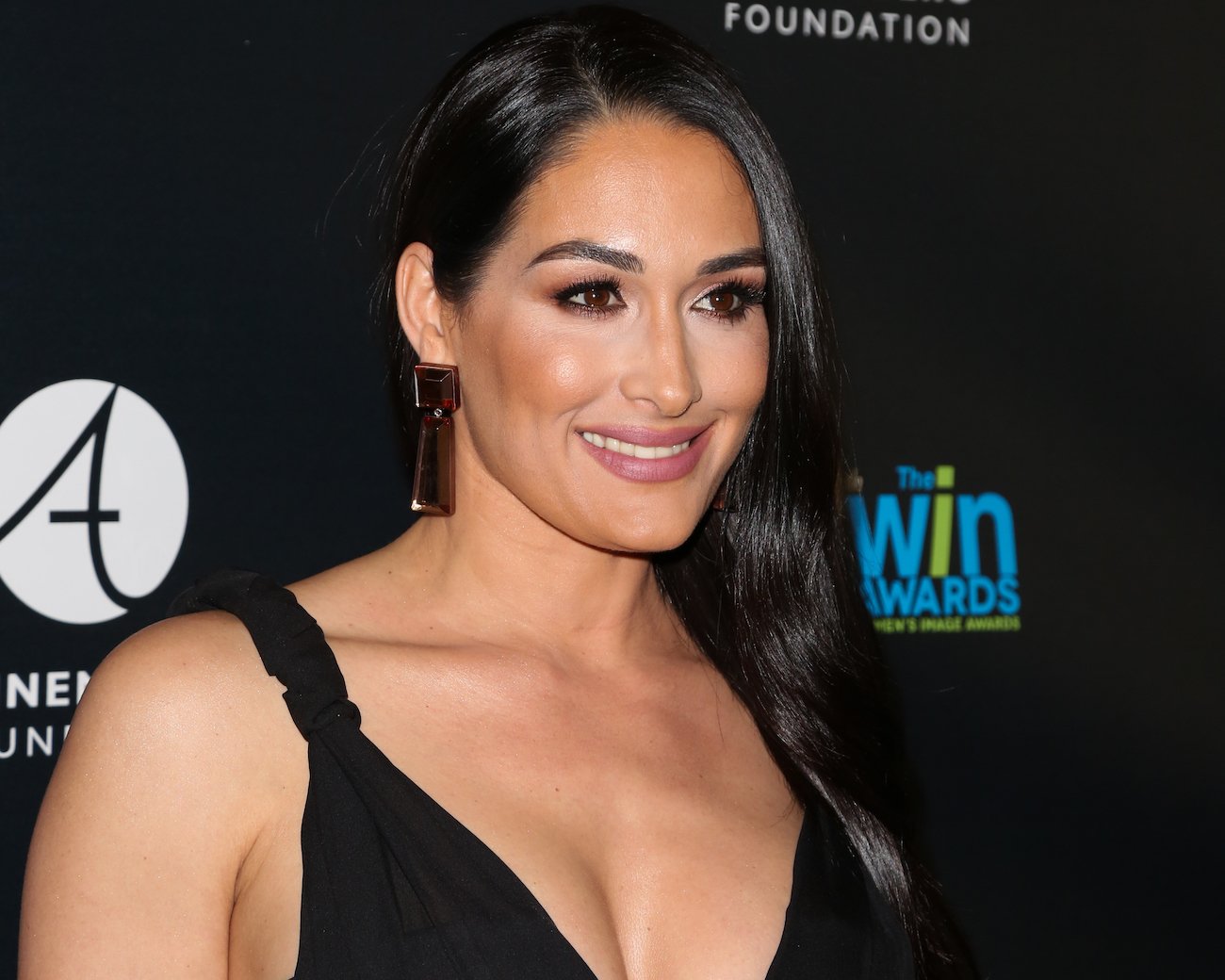 Nikki Bella becomes a mom
At the beginning of August, Bella announced the arrival of her bundle of joy on social media.
"7/31/2020 Our baby boy is here and we couldn't be HAPPIER and more in LOVE!" Bella tweeted. "Everyone is safe and healthy!"
A few days later, she kept her followers in the loop on how she was feeling as a new mom.
"The last few days have been truly incredible! Such a beautiful learning experience, still is, and wow a love like this!" Bella tweeted. "Everything you all have said it would be! I've never smiled so much with such little sleep. I'm in heaven! I'm so happy!!"
The reality star also referenced her twin making it to the delivery room, too.
"And how about that tag team!! I can't believe Brie & I had boys less than 24 hours apart!" the Total Bellas star tweeted. "Honestly only us! lol And that I beat her. As you can imagine everyone said it was my baby & mines competitive side that kicked in! I can't wait for our Bellas Boys to grow up together!"
WWE champ goes for 'real' and 'raw'
In a late August  Instagram post, Bella revealed her son's full name – Matteo Artemovich Chigvintsev. She recently posted another picture of her baby boy sharing the joy he's brought into her life.
"This face officially owns me for the rest of my life! lol," she wrote on Instagram. "My Teo can have it all from me! His hair here is giving me full emo vibes."
In addition to boasting about her beautiful bambino, Bella decided to get real about her post-baby body. Wanting to show herself to her followers in the "realest, rawest way possible," the reality star gave fans a peek of her physique on her Instagram Stories.
"This was really hard to do, but I felt like it was the right thing to do," Bella explained. "I feel like sometimes on social media, and people sometimes in the spotlight, we just truly don't showcase how hard postpartum can be and the journey of getting your body back."
'No crash-diets' for Nikki Bella
Bella revealed that she is 18 pounds away from her pre-pregnancy weight. The reality star was forthcoming about treating herself throughout her pregnancy rather than pinning the pounds on current lockdown restrictions.
"I want to blame so bad COVID and being in Arizona with a lot of heat that I didn't get to workout like I used to," Bella said. "But no. I indulged in pizza quite a bit especially towards the end and baked goods. … And my fiancé happens to be a gourmet chef. I have to take full accountability."
The former WWE star is committed to staying on a healthy path to lose the postpartum weight.
"I am now on a journey to lose 18 pounds, but in the most healthiest way possible," she shared. "I'm breastfeeding obviously, and giving my son the most amazing nutrition is No. 1, so there's going to be no crash-diets, there's going to be no starving myself."
Bella also demonstrated some exercises she's doing for her wellness regimen. Chances are the new mom will continue to post posting of her journey as well as photos of her baby boy.