Nikki Bella Teases Part 2 of Memoir Is in the Works
Nikki Bella is a woman of many talents. Together with her twin sister Brie Bella, the two have created successful careers as wrestlers, entrepreneurs, and reality stars. In 2020, they added another job to their resume, authors. The sisters became authors with the release of their memoir Incomparable. The book became a bestseller, and according to Nikki, she and Brie aren't finished telling their story.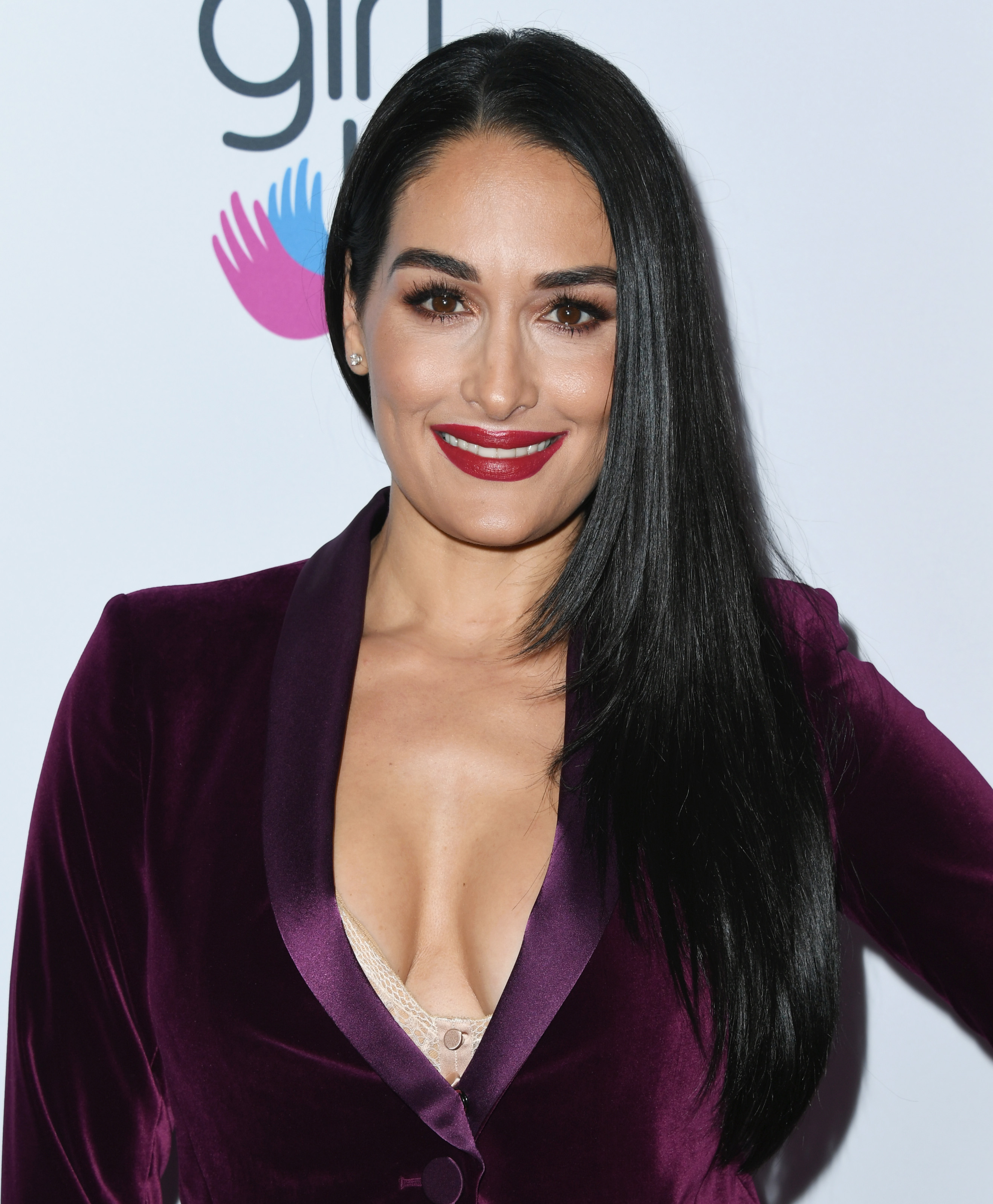 Nikki Bella teases part 2 of memoir is in the works
Nikki and Brie are two of the most popular stars in wrestling and Hollywood. Like many celebrities, they decided to chronicle their life's journey into a book. Incomparable had been in the works for a while, and the sisters finally released it in May 2020. Thanks to the support of Bella fans, the book shot to the top of the bestsellers list.
Since the book's publication, a lot of changes have occurred in Nikki and Brie's life. Nikki became engaged to her Dancing With the Stars beau Artem Chigvintsev. Also, she and Brie became moms to sons Matteo and Buddy, who were born one day apart. With a lot more to share, Nikki teased that she's planning part two of her memoir. She also gave fans a sneak peek of what to expect from the books.
Nikki and Brie Bella's first memoir
Nikki and Brie are very open in discussing their personal lives, and in Incomparable, the sisters didn't hold anything back. As reported by People, the Bellas' memoir deals with rough times the twins went through. The biography chronicles Nikki and Brie's rough childhood with an alcoholic father who abandoned the family.
The Bellas' hard times would continue as they embarked on their wrestling careers. Despite developing a passion for the sport and motivation to improve in the ring, the sisters received criticism from fans and co-workers. Nikki and Brie proved they were more than pretty faces as they became two of WWE's most popular female wrestlers.
Although Nikki and Brie experience plenty of success with their careers, the same couldn't be said for their personal lives. In their memoir, Nikki discussed the problems she faced in her relationships. She dated wrestler Dolph Ziggler early in her career, but their romance ended when she discovered he'd been unfaithful. As for Nikki's relationship with John Cena, she briefly talked about her ex. Nikki explained the reason for ending their engagement was due to their different opinions on having children. Although Cena claimed he was open to having a family with Nikki, she knew he was against the idea and felt she forced him to do something he didn't want.
Nikki Bella's busy schedule
There's a lot more Nikki and Brie can cover in part two of their memoir. However, fans will have to wait a while for the second installment. The sisters are in the midst of a busy schedule. Aside from taking care of their kids and getting settled into their Napa Valley homes, Nikki and Brie are busy with work. The twins have their fashion brand, hair care line, and winery to run. Also, they added baby gear to their list of ventures.
Aside from their businesses, Nikki and Brie are also preparing for a return to wrestling. In an interview with Entertainment Tonight, the twins said they've discussed making a comeback to WWE and want a chance at the women's tag titles. "The one thing is that WWE brought the women's tag team titles and we're like, wait for a second, how did the Bellas not have this on their resume?" Nikki explained.