Nikki Reed Says She and Evan Rachel Wood Didn't Talk for Years After 'Thirteen'
Thirteen was one of the most talked-about movies in the early 2000s. The movie followed 13-year-old Tracey whose home life becomes increasingly troubled despite her close bond with her mother, Melanie (Holly Hunter). A quiet honors student, she gets close with Evie (Nikki Reed), the popular girl in school, and her life begins to spiral out of control.
Swept away in Evie's world, Tracey soon finds herself consumed with drugs, sex, and stealing until Melanie realizes what's happening with her daughter. The controversial film was critically acclaimed when it debuted, garnering a Sundance Directing award for filmmaker Catherine Hardwicke and Golden Globe nominations.
Despite the success of Thirteen, Reed and Wood didn't speak for years following the film's premiere.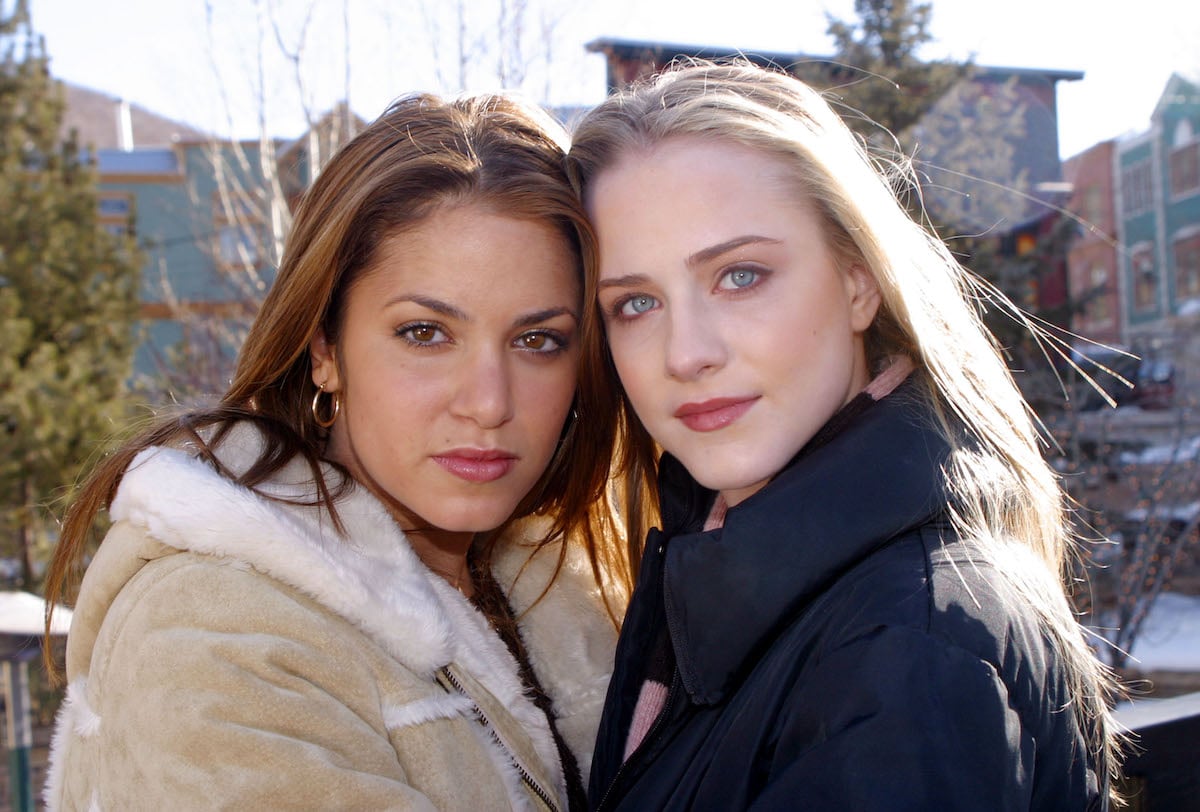 Is 'Thirteen' based on a true story?
Despite the acclaim for Hardwicke's direction and the acting by Reed, Wood, and Hunter, the film was extremely controversial. Critics thought it was exploitative, and because it depicted minors doing destructive things like self-harming and exploring their sexuality, they weren't quite sure who the movie was for. However, Thirteen was based on the real-life experiences of Reed.
Hardwicke had been in a long-term relationship with Reed's father, and she encouraged the actor to write about her experiences from ages 12 to 13. The pair wrote the screenplay for Thirteen over the course of six days in January 2002.
Though some of the circumstances in Thirteen were fictional, Reed said she specifically was inspired by experiencing her friends' arrests for dealing meth when she was 13.
Nikki Reed and Evan Rachel Wood didn't talk for years after 'Thirteen'
Despite their bond, Reed and Wood did not speak for years after Thirteen debuted. "We were too young to realize this at the time, but there were a lot of people that were kind of pitting us against each other, and making it a competitive atmosphere," Reed told Story + Rain podcast. "Which, now, in hindsight, I'm like, 'Of course, because isn't that the recipe for how [to] treat all young women in this industry?'"
Thankfully, Reed reached out to Wood in their early 20s and the pair have been super close since then. "We sat down together, and we had two hours of just, like, vomiting up all of our feelings and emotions about the process," Reed said. "We really connected the dots and moved past it in that one sit-down."
Now, the women speak almost daily and FaceTime often.
What were Nikki Reed and Evan Rachel Wood's ages when they starred in 'Thirteen'?
The film was so authentic because both Reed and Wood were very close to the ages of their characters when Thirteen was being filmed. They were both 14 years old during filming. However, Wood turned 15 amid filming.
[Correction: An earlier version mistakenly said Helen Hunt played Melanie, not Holly Hunter.]