Why Nina Dobrev Avoids Eating These 3 Foods
Nina Dobrev has revealed her diet throughout her career, and it has changed. She now avoids eating three types of foods. The Vampire Diaries actor turned movie star has multiple reasons for taking certain foods out of her diet. 
Nina Dobrev avoids gluten and dairy
RELATED: Paul Wesley Says Reports He and Nina Dobrev Hated Each Other Are Click Bait
Dobrev opened up about what she eats in a day for Harper's Bazaar. She noted that what she eats does change. But there are a few foods she typically avoids.
"I found out later in life after not feeling well for so many years like that was just my normal," Dobrev explained in the video. "I just ate food and didn't feel great. And found out my body doesn't do well with gluten. I don't do well with dairy products."
She did note that sometimes she'll have eggs, and she likes them runny. Dobrev also said she doesn't eat a lot of sweets.
"I can't have a lot of them because most desserts have gluten and especially dairy in them," she said. "Every now and then, if it's that time of the month, I will at that point crave sweets. It's only one week out of the month where I actually want a sweet thing." 
Nina Dobrev is cutting back on fish
RELATED: 'The Vampire Diaries' Stars Nina Dobrev and Paul Wesley Reunite With Cute Dog Photo
The third food Dobrev avoids isn't because of health. But because of what she learned about the environment.
"I used to eat a lot of fish," she said in the video. "But in researching a lot about what goes on in the ocean, making a documentary of my own, watching another documentary that recently affected me significantly."
"At the rate that we're eating fish cause there's so many humans on the earth, it's not sustainable and the fishing industry itself is not sustainable at all," she continued. "So as of recently, I stopped eating fish altogether." She added that she's thinking about becoming a vegan. 
Nina Dobrev eats often for her metabolism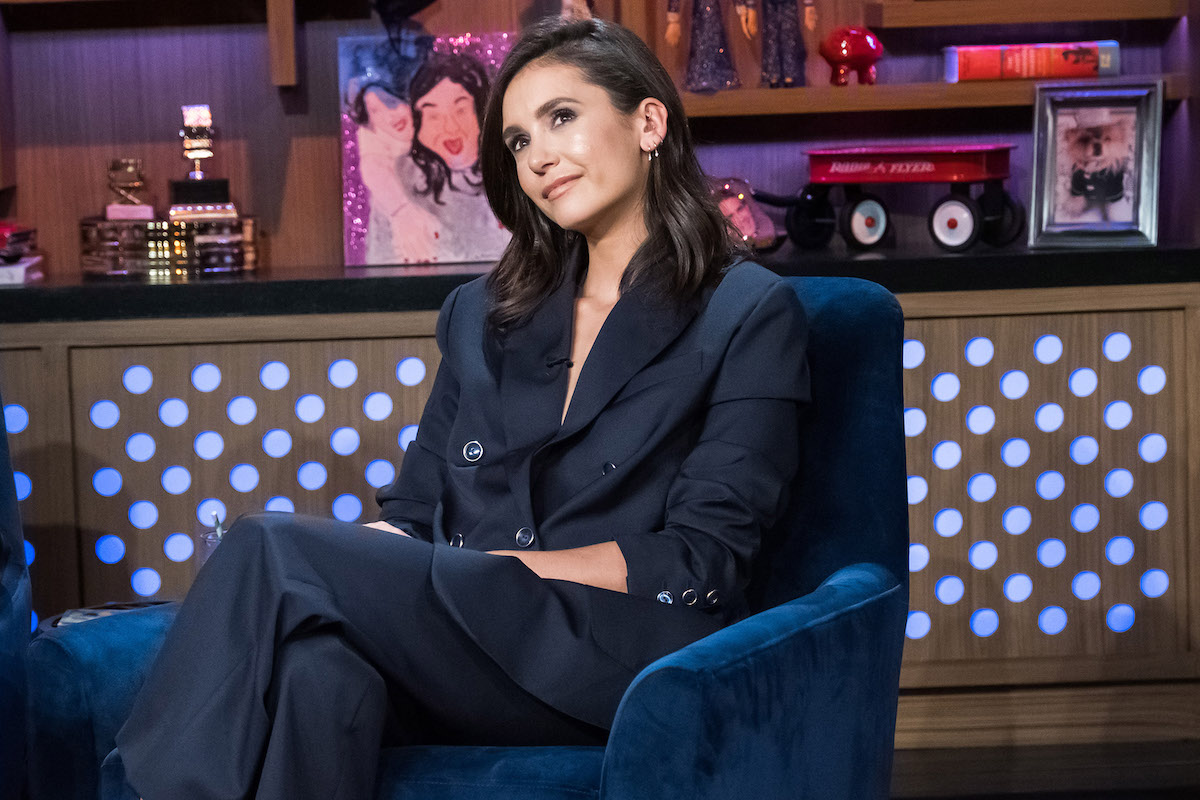 RELATED: Did Julianne Hough and Nina Dobrev Meet Before They Were Famous?
The actor mentioned in the same video that she snacks a lot. This is because her trainer once told her she had to eat every two hours to keep her metabolism working. She also talked about this with Women's Health.
"I feel healthier," she said. "You're happier when your body is full, your brain functions better, and you're a nicer person. I would get hangry, I think, because I was so busy running around that I wasn't the best version of myself."
Some of the snacks she enjoys are almonds and Made Good snacks. You most likely won't catch the actor snacking on dairy or food with gluten in it. The actor noted that age is one of the reasons her diet has changed. "I'm getting older and more conscious of what I eat and how I eat it and what I do," she said.