Nina Dobrev Was a 'Degrassi' Star Before Landing Her 'Vampire Diaries' Role
Learn more about Nina Dobrev's 'Degrassi' experience before she made it big in 'The Vampire Diaries.'
A lot of seemingly new faces on today's popular TV shows can actually be traced back to some surprise appearances in their youth. Plenty of today's hottest actors got their start on television shows aimed at teenagers.
With its sprawling ensemble cast and reputation for finding fresh talent, Degrassi: The Next Generation has provided a launchpad for plenty of impressive entertainers. For The Vampire Diaries star Nina Dobrev, the high school drama provided her a foot in the door to what has become a successful acting career. 
Nina Dobrev got her start on 'Degrassi: The Next Generation'
Born in 1989 in Sofia, Bulgaria, Dobrev showed a passion for the arts from a very young age. As IMDb reports, she was born Nikolina Konstantinova Dobreva and showed an interest in dance, gymnastics, theater, and music as a very young child. At the age of two, she moved with her family to Toronto, Canada, and by the time she was a teenager, she was taking on small parts in TV movies like Playing House (2006). 
That was also the same year that she was cast in the Canadian teen drama Degrassi: The Next Generation. A reboot of an earlier show known for its edgy tackling of real-life topics that many shows shied away from, Degrassi: The Next Generation was a much-anticipated follow-up that provided the young actor a huge boost to her star power. The series is also known to be a launching pad for other successful stars — including the musician Drake.
Nina Dobrev played Mia Jones on 'Degrassi: The Next Generation'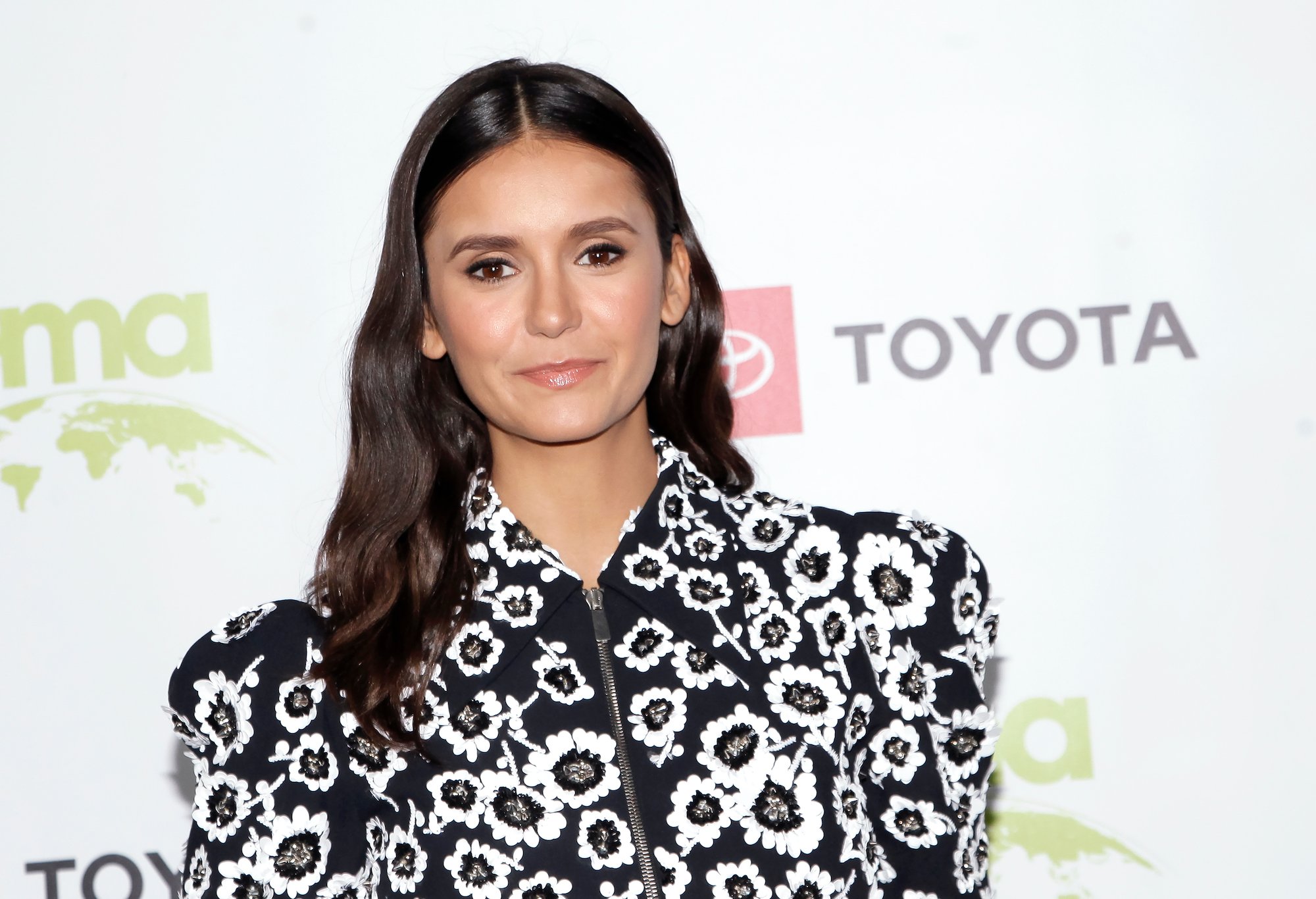 Degrassi: The Next Generation ran from 2001 to 2015, and like many series set in a high school, it had a revolving cast of characters to deal with the fact that its primary stars kept aging out of the parts. Dobrev's character didn't enter the show until its sixth season. At that point, Mia Jones was introduced as an aspiring member of the Spirit Squad who was accepted quickly because of her talented moves — a nod to Dobrev's real-life gymnastics skills. 
When it was discovered that Mia was a teenage mother raising a two-year-old, however, she was considered to be a bad reflection on the Squad and not allowed to participate. For seasons 7 and 8, Mia was brought on as a series regular, and her appearances were filled with the kind of drama that made Degrassi so popular. From crushing breakups to jealous feuds to finally making it on the cheerleading squad, Mia was at the center of many ups and downs during her time on the show. She departed the series in the Season 9 premiere as a model heading to Paris to pursue her dreams. 
Nina Dobrev is having a successful acting career
Her character may have been heading to France to make her dreams come true, but Dobrev was heading to Atlanta, Georgia, which is where she lived while filming The Vampire Diaries. Her time on Degrassi helped her land a lead role in the hit drama. She stayed with the series for its entire eight-season run until the 2017 conclusion. 
Since then, Dobrev has seen the most success in film rather than television. After The Vampire Diaries wrapped up, Dobrev appeared in Flatliners (2017), Dog Days (2018), and Run This Town (2019). She had a starring role in the short-lived sitcom Fam, but her upcoming projects suggest a return to the big screen. 
She'll be appearing in the upcoming drama Redeeming Love, which is based on the novel by Francine Rivers. She also has a starring role in the upcoming rom-com Love Hard, where she plays a woman who has been catfished by an online date. Both of those projects are in post-production and are expected later in 2021. 
It looks like Dobrev will once again be returning to television as she has obtained the rights to Greer Macallister's novel Woman 99 and will be working on a series based on the text.