Nine Inch Nails to Replace Foo Fighters at 2 Summer Festivals
After the death of drummer Taylor Hawkins, the Foo Fighters canceled all tour dates for the foreseeable future. Nine Inch Nails have now been confirmed as official replacements for two summer music festivals in Florida and Massachusetts. The rockers will be busy in 2022, with tour dates and festivals scheduled throughout the US and Europe.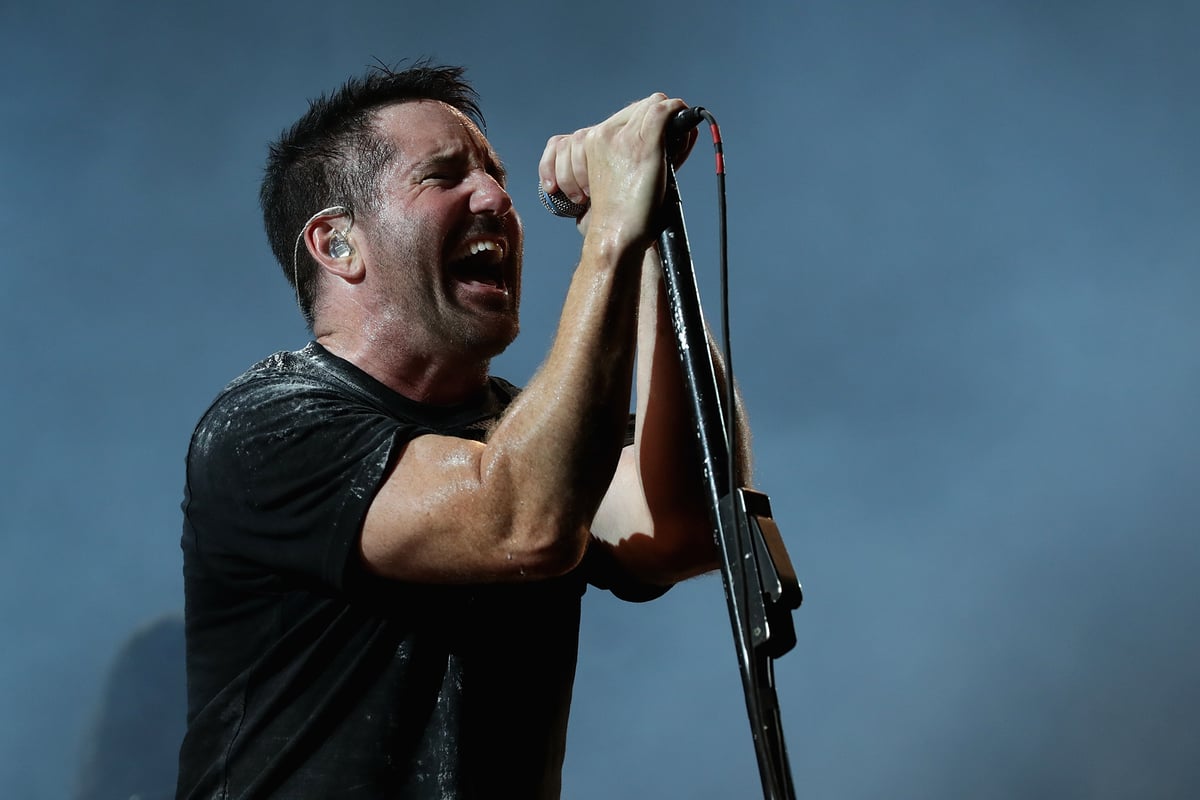 Nine Inch Nails Headlining 'Welcome to Rockville' and 'Boston Calling'
In a slot originally occupied by Foo Fighters, Nine Inch Nails will now headline the Welcome to Rockville festival on May 19-22. The festival will take place at the Daytona International Speedway in Daytona, Florida.
The four-day event also includes headlining performances from Kiss, Korn, and Guns 'N Roses. Nine Inch Nails are set to headline on Sunday with the Smashing Pumpkins and Janes Addiction. Other acts fans can expect to see that weekend include Five Finger Death Punch, Papa Roach, Breaking Benjamin, Megadeath, Shinedown, Rise Against, and Bush. 
The following week, Nine Inch Nails replace the Foo Fighters at Boston Calling on May 27-29. During the Memorial Day Weekend festival at the Harvard Sporting Complex, Nine Inch Nails will headline on Friday, May 27. Other acts that evening include HAIM, Avril Lavigne, and the Struts. The headliners for the remaining two nights are The Strokes and Metallica. 
Nine Inch Nails touring the US for the first time since 2018
It's going to be a busy summer for Nine Inch Nails. The two new festival dates will be between the bands' first US tour since 2018's Cold and Black and Infinite tour. Kicking off in Raleigh, NC, on Apr. 28, the group will play thirteen dates across America ending in Cleveland, Ohio, on Sep. 24. 
Nine Inch Nails will play five dates in the United Kingdom in June. They plan to make stops in Glasgow, Cornwall, Manchester, and London. 
Besides Welcome to Rockville and Boston Calling, Trent Reznor's group is scheduled to play other festivals throughout the spring and summer, starting with Shaky Knees in Atlanta, GA, on Apr. 30. 
On June 24, Nine Inch Nails will play Hellfest in ​​Clisson, France. They also plan to make an appearance at Louder than Life in September alongside the Red Hot Chili Peppers and Slipknot. 
Foo Fighters cancel tour dates to 'grieve, heal, and pull our loved ones close'
On Mar. 25, Taylor Hawkins died at the age of 50 while on tour in South America with the Foo Fighters. The cause of death has not been released. Reeling from the sudden loss, the remaining group members flew back to LA and paused all future performances. 
On Mar. 29, the Foo Fighters posted a statement on Twitter explaining the cancellation of upcoming tour dates.
"It is with great sadness that Foo Fighters confirm the cancellation of all upcoming tour dates in light of the staggering loss of our brother Taylor Hawkins," 
The statement continued,  "We're sorry for and share in the disappointment that we won't be seeing one another as planned." 
The band ended by saying, "Instead, let's take the time to grieve, to heal, to pull our loved ones close, and to appreciate all the music and memories we've made together."