'Nine Perfect Strangers' Isn't the First Show Nicole Kidman Has Starred in Based on a Book
Everyone is buzzing about Nine Perfect Strangers, starring Nicole Kidman. The new Hulu series, written and created by David E. Kelley, follows Kidman's Masha, an eccentric and influential guru who hand selects strangers for retreats at her utopian wellness center. Kidman is supported by an absolutely star-studded cast. This includes a lesser-known but extremely talented actress named Asher Keddie, who Kidman herself pushed to have cast in the show. 
The show is getting a ton of buzz, largely because people are so pumped to get another Kidman series out of Kellye. But it's definitely not the first time Kidman has starred in a series based on a book.
'Nine Perfect Strangers' is based on a Liane Moriarty book
Avid readers will probably recognize that Kidman and Kelley's new show is based on a Liane Moriarty book of the same title. Like the novel, the series takes place at a wellness retreat called Tranquillum House, which has become famous for completely changing people's lives, albeit under somewhat mysterious circumstances. Kidman's Masha Dmitrichenko, leader of the wellness retreat, claims her "aha" moment came after she was shot to death and brought back to life. 
Part of what makes the show unique is that, from the start, the audience is as in the dark as the clients of Tranquillum are. All we know early on is that everyone has had their phones taken away. And they're all drinking an awful lot of smoothies that seem to have a little something extra. The first three episodes debuted on August 18, 2021. Subsequent episodes have debuted weekly since, with the finale airing on September 22, 2021.
'Nine Perfect Strangers' isn't the first TV show Nicole Kidman has done based on a Moriarty book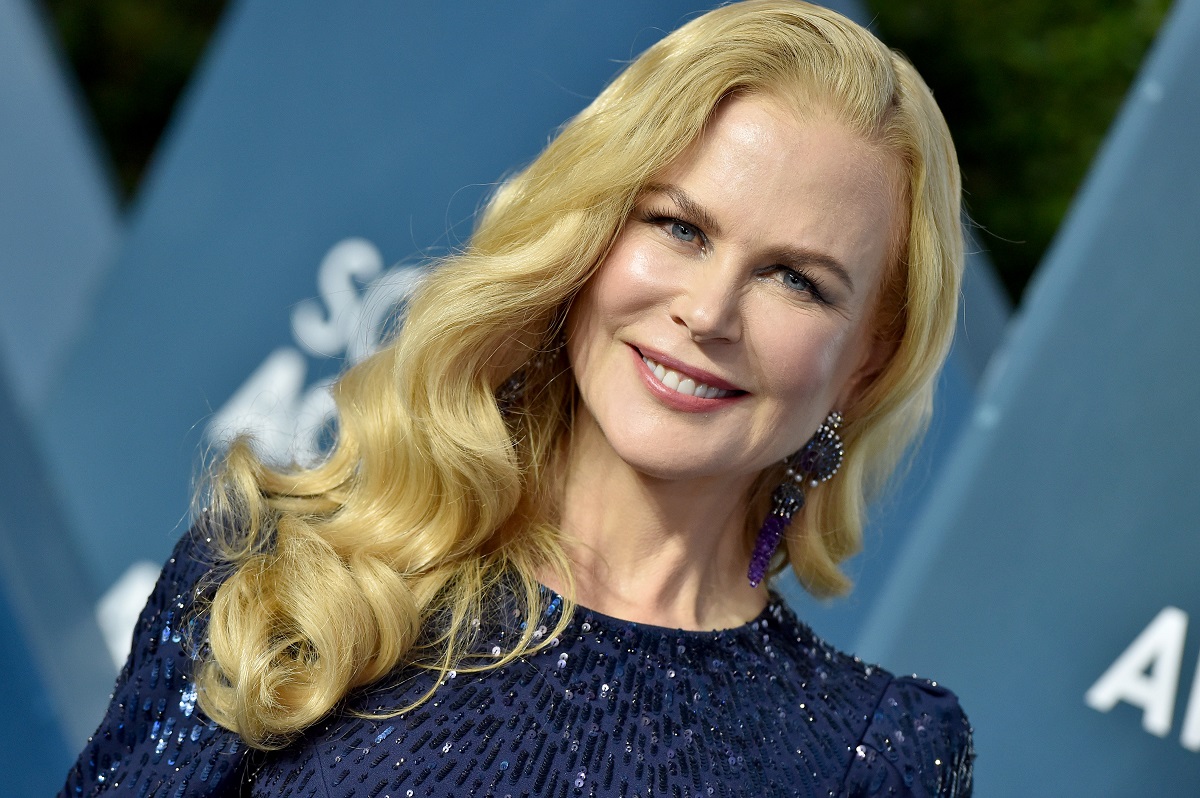 This isn't Kidman's first time working on a show with Kelley based on a Moriarty novel. Kelley previously created the HBO adaptation of Moriarty's book Big Little Lies. In that series, Kidman plays Celeste Wright, a former lawyer married to an abusive man. The first season depicts the lead-up to a disastrous event.
In the show, which also included Hollywood greats like Meryl Streep, Reese Witherspoon, and Laura Dern, Kidman stunned audiences with the emotional range she lent to her character. Especially notable are the scenes wherein Celeste attends therapy to deal with her rocky marriage. The show was a resounding success thanks in large part to Kidman's stunning performance. Obviously, Kelley must have taken this into account when he made sure Kidman ended up on his next big project.
There are differences between 'Nine Perfect Strangers' and 'Big Little Lies'
Even though Kidman appears in both shows and both were created and adapted by Kelley, they really aren't that similar at all.
For one, Kidman plays wildly different characters in each. Her character in Big Little Lies, Celeste, could best be described as mild-mannered. Whereas Masha in Nine Perfect Strangers is as bold as they come. Which is a testament to how wide Kidman's range really is.
Another reason the shows aren't that similar is the mystery at the center. While both thrive on building tension around a mystery, Big Little Lies focused on the events surrounding a mysterious death. Nine Perfect Strangers is more about the mystery of Masha, Tranquillum, and the facility's so-called "protocols."
Fans of Big Little Lies shouldn't expect the same, but what they can expect is a juicy dramatic morsel that's as delightful and intense to watch as Big Little Lies.
RELATED: 'Nine Perfect Strangers': Samara Weaving Says The Show Will Have A 'Very Different' Ending Than The Book