4 Nintendo 64 Games We Still Want to Join Nintendo Switch Online
Nintendo Switch Online's Nintendo 64 game library needs quite a bit of fleshing out. Nintendo launched the collection, which comes as part of the Switch Online Expansion, in October with just nine titles. The 1996 console housed nearly 400 games in its lifetime, so the gaming giant has just barely scratched the surface. Thankfully, Nintendo just added Paper Mario in December and promised more Nintendo 64 titles would arrive in the coming months. Here are some of the games many fans are hoping to see.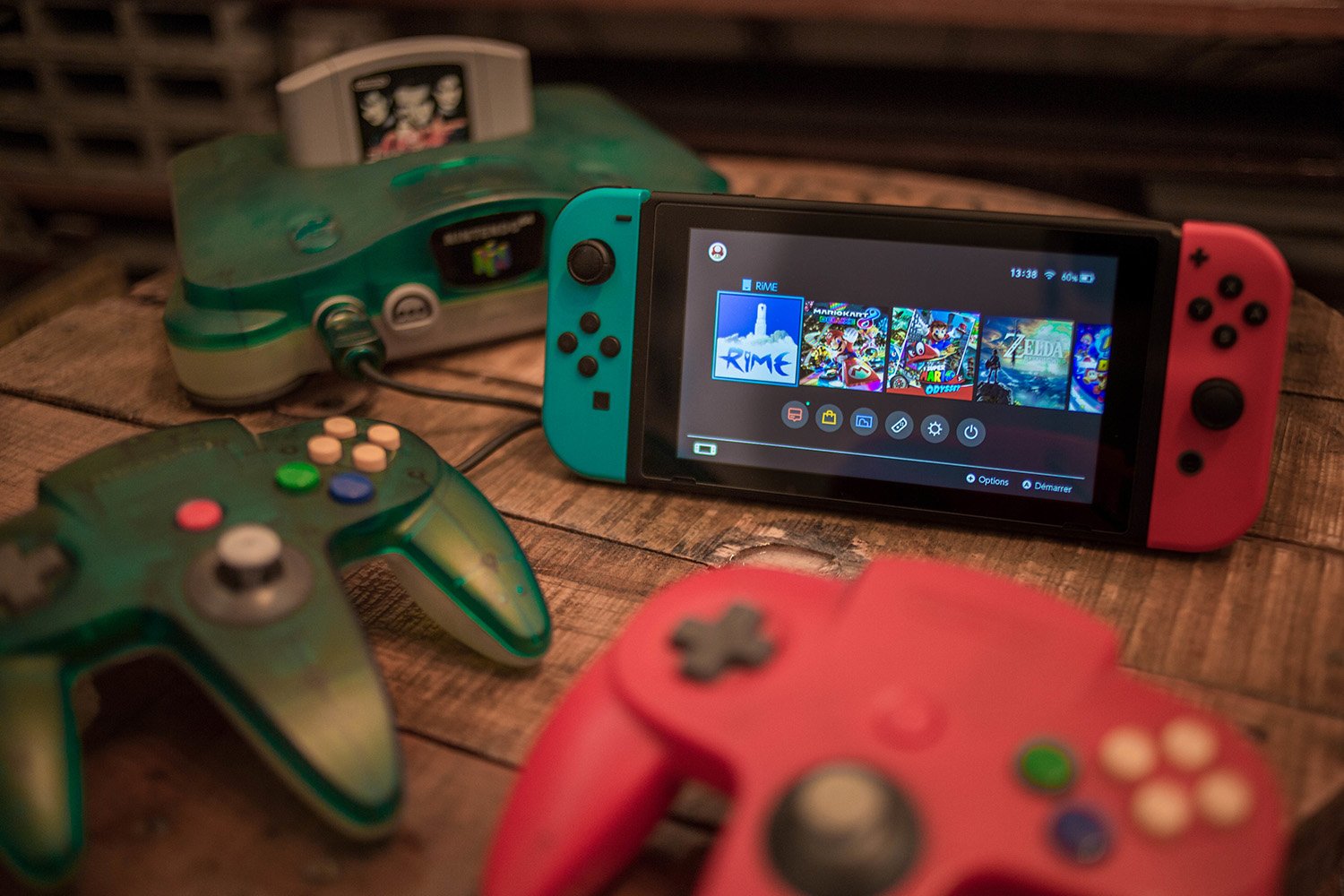 'Banjo-Tooie'
On Dec. 10, the day Paper Mario arrived on Switch, Nintendo announced that 1998 hit Banjo-Kazooie would be the next to join the modern console in January. The game follows a bear named Banjo and his bird, Kazooie, on a quest to save Banjo's sister Tooty from the evil witch Gruntilda.
With the original on its way, it only makes sense for Banjo-Kazooie's sequel, Banjo-Tooie, to also make an appearance. Developer Rare debuted Banjo-Tooie on Nintendo 64 in 2000. Banjo and Kazooie must stop Gruntilda again, but now the witch has help from her own two sisters. And this time, Gruntilda's plan is much bigger than a kidnapping.
Hopefully, Nintendo will follow a once-a-month pattern with Nintendo 64 releases. If that's the case, Banjo-Tooie could arrive as early as February.
'Mario Party'
Nintendo released Mario Party Superstars, a celebration of the Nintendo 64 and GameCube versions of Mario Party, in late October. The newest installment in the franchise does provide a healthy dose of nostalgia, but not nearly as much as the original Mario Party would. For those who are unfamiliar, the party series brings beloved Mario characters to a virtual board game, complete with mini-games and leaderboards.
It would also be nice to see Mario Party 2 and Mario Party 3 join Switch Online, as both sequels launched on Nintendo 64. Unfortunately, it seems unlikely Nintendo would release these party games so soon after Mario Party Superstars, but maybe it's possible somewhere down the line.
'Diddy Kong Racing'
Mario Kart 64 joined the Nintendo 64 game library at launch, but it seems Nintendo is holding back on another fan-favorite racing game: Diddy Kong Racing. This 1997 classic follows Diddy Kong and friends in an attempt to defeat the evil Wizpig by winning several races. The game is very similar to Mario Kart in terms of gameplay, but it has more of a story.
If leaks are true, then Diddy Kong Racing has a high chance of coming to Nintendo Switch Online in the future. As Game Rant noted, Nintendo leaker Zippo claimed the racing game was one of many Rare titles on its way.
'Super Smash Bros.'
Nintendo Switch's Super Smash Bros. Ultimate released its final DLC fighter in September. Soon after, director Masahiro Sakurai, who's been with the series since 1999, said he's unsure if another Smash sequel will happen. If Smash Bros.' future is unclear, why not take fans back to where it all started instead? It would provide a great way for newer fans of the crossover fighting franchise to see how the games have evolved.
Again, Nintendo has yet to confirm this title, but leaks have suggested that Super Smash Bros. might join Switch Online in the coming months.
Fans can access the Nintendo 64 game library via a subscription to Nintendo Switch Online + Expansion.