'Nintendo Switch Sports': New Characters Spark Outrage on Twitter Over Miis
Move over Miis, there are new avatars in town. Nintendo unveiled a Wii Sports sequel, called Nintendo Switch Sports, during its Direct livestream on Feb. 9. The new installment is certainly exciting for many fans of the original sports game. However, some people couldn't help but notice Nintendo Switch Sports largely excludes one defining aspect of Wii Sports — Miis. The customizable avatars have been replaced by cartoonish characters, sparking outrage on social media.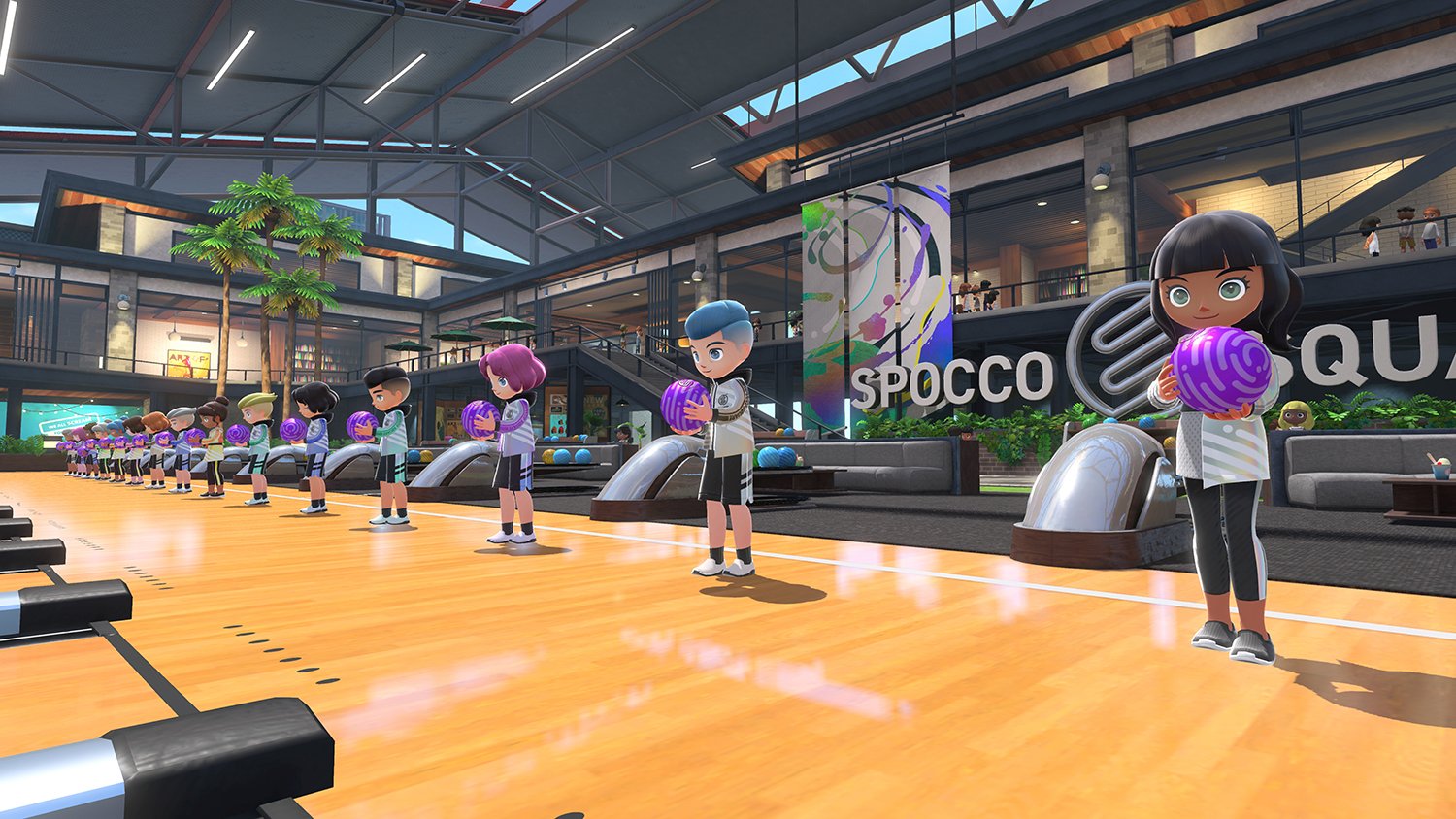 Nintendo announced a 'Wii Sports' sequel called 'Nintendo Switch Sports'
As early-2000s Nintendo fans may recall, Wii Sports was one of the Wii console's most popular games. It featured five sports — baseball, tennis, bowling, golf, and boxing — that players could compete in with friends or computers.
More than a decade after Wii Sports' release in 2006, Nintendo has announced a Nintendo Switch version called Nintendo Switch Sports. The game will include enhanced versions of bowling and tennis, as well as new sports like chambara, volleyball, and badminton. Much like Wii Sports, the sequel uses motion controls from the Switch's Joy-Cons.
Of course, Nintendo Switch Sports will include some twists. For example, the announcement trailer showcases a "survival bowling" mode for up to 16 players online. Additionally, Nintendo already has updates planned for later in the year to add soccer and golf.
Fans are debating the new character designs and Miis in 'Nintendo Switch Sports'
The Wii Sports redesign also comes with new characters. Instead of Miis, the trailer features customizable cartoon-like characters called Sportsmates. Nintendo has confirmed that players can still use Miis as their character if they choose, but it looks like NPCs will always be Sportsmates.
Many Wii Sports fans took to Twitter to express disappointment in the character changes. According to one user, the Sportsmates look too generic and don't seem to offer as much customization as Miis did.
"Not a single one of these Sportsmates had even a slightly different face. You can't move the eyes, mouth, nose, etc. Miis still offer way more customization and also are way more distinct than Sportsmates in terms of artstyle. Sportsmates just look like generic cartoony avatars," the tweet read.
Meanwhile, other fans pointed out that Miis distinguished Wii Sports from other sports games.
"To people saying that Miis still can be used as a point for Mii fans to calm down: you are missing the point of why we are upset by a long shot. Wii Sports used to be only Miis; bringing the Sportsmates in the mix makes Nintendo Switch Sports look like a third-party game," another user wrote.
On the other hand, some fans were happy to see that Nintendo didn't completely get rid of the Miis. Others thought the Sportsmates didn't look so bad.
"Sorry, but I have to be honest, these look better than the Miis," one person tweeted.
Miis were a defining aspect of Nintendo's Wii console
So, what's the big deal with Miis, anyway? The avatars were introduced with the Wii's launch via the Mii Channel, where Wii users could create and customize their characters. The Miis were then often transferred into Wii games, like Wii Sports, to represent each player.
Miis became a staple for Nintendo consoles, appearing later on the Nintendo 3DS, the Wii U, and the Switch. The characters have joined games like Mario Kart 8 Deluxe and Super Smash Bros. Ultimate. Miis even starred in their own game, called Miitopia.
Hopefully, Sportsmates can live up to the Mii legacy.
Nintendo Switch Sports launches on April 29, 2022. Fans can register on Feb. 15 to join the game's online playtest, which will run from Feb. 18 to 20.