'Nintendo Switch Sports' Play Test Participants Aren't Afraid of Nintendo's Keep Quiet Rule
Nintendo prohibited those who participated in the 'Nintendo Switch Sports' play test from sharing anything about the test, but that hasn't stopped many people from sharing anyway.
The first rule about Nintendo Switch Sports: don't talk about Nintendo Switch Sports. Except that rule isn't holding up so well. During the weekend of Feb. 18, Nintendo launched an online Nintendo Switch Sports play test for lucky Switch owners to try out the upcoming Wii Sports sequel ahead of release. The gaming giant instructed players not to share information about the game, but that hasn't stopped many participants from posting footage and opinions on social media.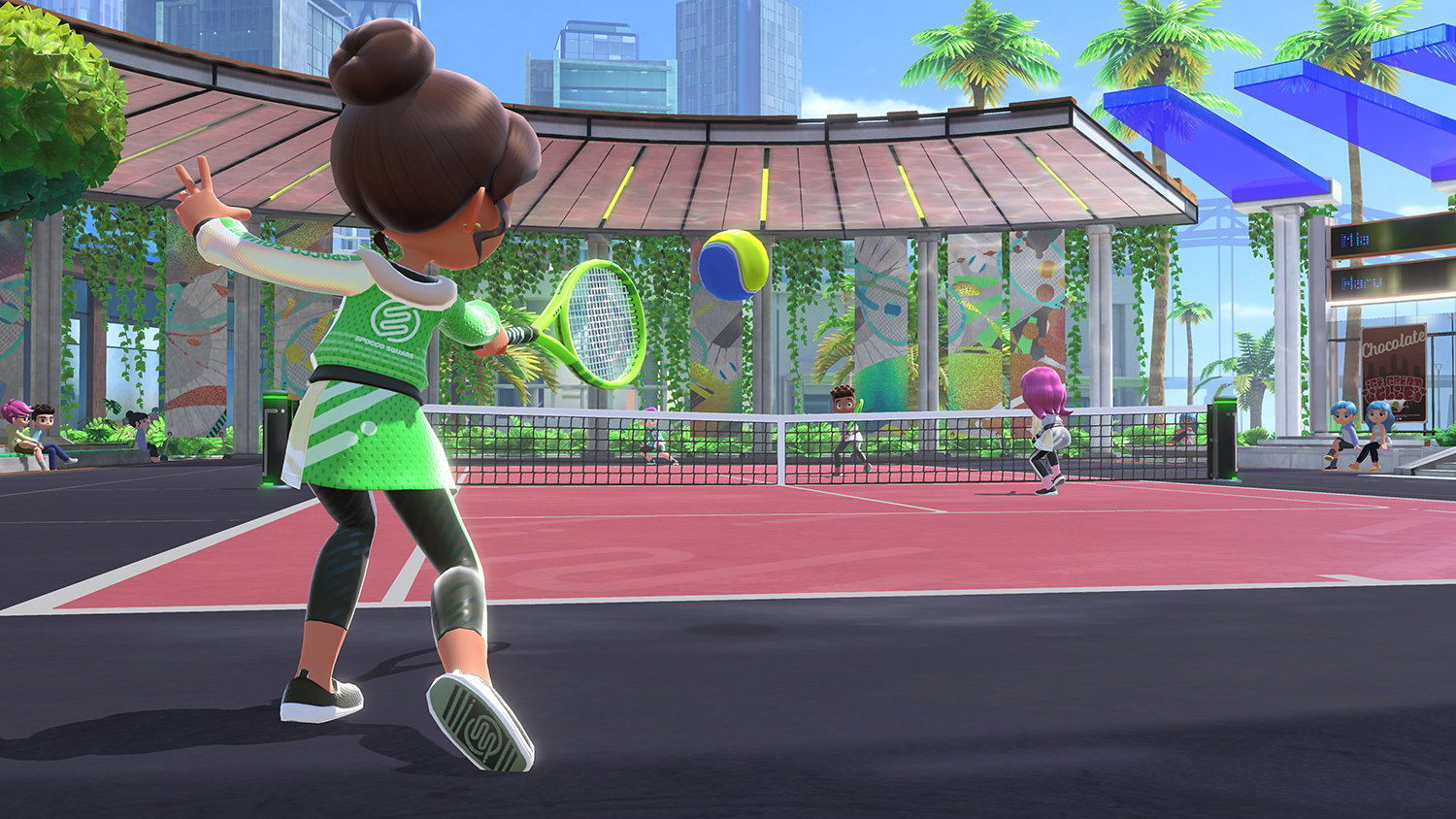 Nintendo offered a 'Nintendo Switch Sports' play test over the weekend
The studio announced Nintendo Switch Sports during its February Nintendo Direct at the beginning of the month. Although the game won't be released until spring, Nintendo gave eager fans the chance to test a limited version early.
Nintendo Switch Online subscribers who signed up for the Switch Sports play test via MyNintendo Rewards could access beta software at five different times between Feb. 18 and Feb. 20. The play test included three sports mini-games for online play with users around the globe: chambara (sword fighting), tennis, and bowling.
While the play test seemed like an opportunity for Nintendo to hear feedback from participants, the event came with one rule, per MyNintendo:
By registering to participate in the Online Play Test, you agree not to share information about the Online Play Test publicly, including the sharing of screenshots or video footage from the game on social media.
Nintendo did not clarify how strict this rule was or what the consequences would be for those who broke the rule.
Many participants are discussing the test and sharing footage despite Nintendo's policy
It's safe to say Nintendo's prohibition isn't going so well. All weekend long, Nintendo Switch Sports has remained a trending topic on Twitter. Many fans have shown no fear in posting screenshots and video footage from the playtest. Additionally, there are countless mini-reviews of the game's features.
While some users outright defied Nintendo's don't-talk-about-it rule, others found clever and hilarious ways around it. For example, one person shared the Nintendo Switch Sports logo with "Nintendo Switch" scribbled out so it just read "Sports."
"Played a sports game (definitely not Nintendo Switch Sports, which cannot be discussed with anyone) and had a very enjoyable time," the person wrote.
The secrecy of the playtest also became meme-worthy on social media as fans joked about what happened to those who talked about it.
"He posted about Nintendo Switch Sports," one user wrote with a video of police arriving at someone's house for unrelated charges.
Some people have wondered if Nintendo really did want people to talk about Switch Sports all along. After all, the option to record or take screenshots was never disabled for the play test. Perhaps it's all a reverse-psychology marketing strategy to get publicity for the new game?
'Nintendo Switch Sports' launches in April
Whether Nintendo wanted the play test to go public or not, it has gotten people excited about Nintendo Switch Sports. This will be Nintendo's first Wii Sports sequel since Wii Sports Club in 2013. Much like its Wii predecessor, Switch Sports will have bowling, tennis, and golf (at a later date). However, this new and improved sports game also adds chambara, volleyball, soccer, and more.
The near-exclusion of Miis from Nintendo Switch Sports caused a bit of an uproar. Other than that, though, the game announcement received plenty of positive reception.
Nintendo Switch Sports launches on April 29, but pre-orders are now open.