Nirvana's 'Something in the Way' Has Seen a Massive Increase in Streams Thanks to 'The Batman'
Nirvana's "Something in the Way," off their classic 1991 album, Nevermind, has seen a massive increase in streams recently, and it's all thanks to Matt Reeves' new film, The Batman. Music always enhances films and gives atmosphere. "Something in the Way" definitely achieved that in The Batman's trailer. Michael Giacchino later incorporated its notes into the movie's score, and somehow, it makes The Batman even moodier.
However, it's rare for a movie to give a song a second life, and boy is the 12th track on Nevermind living it up right now.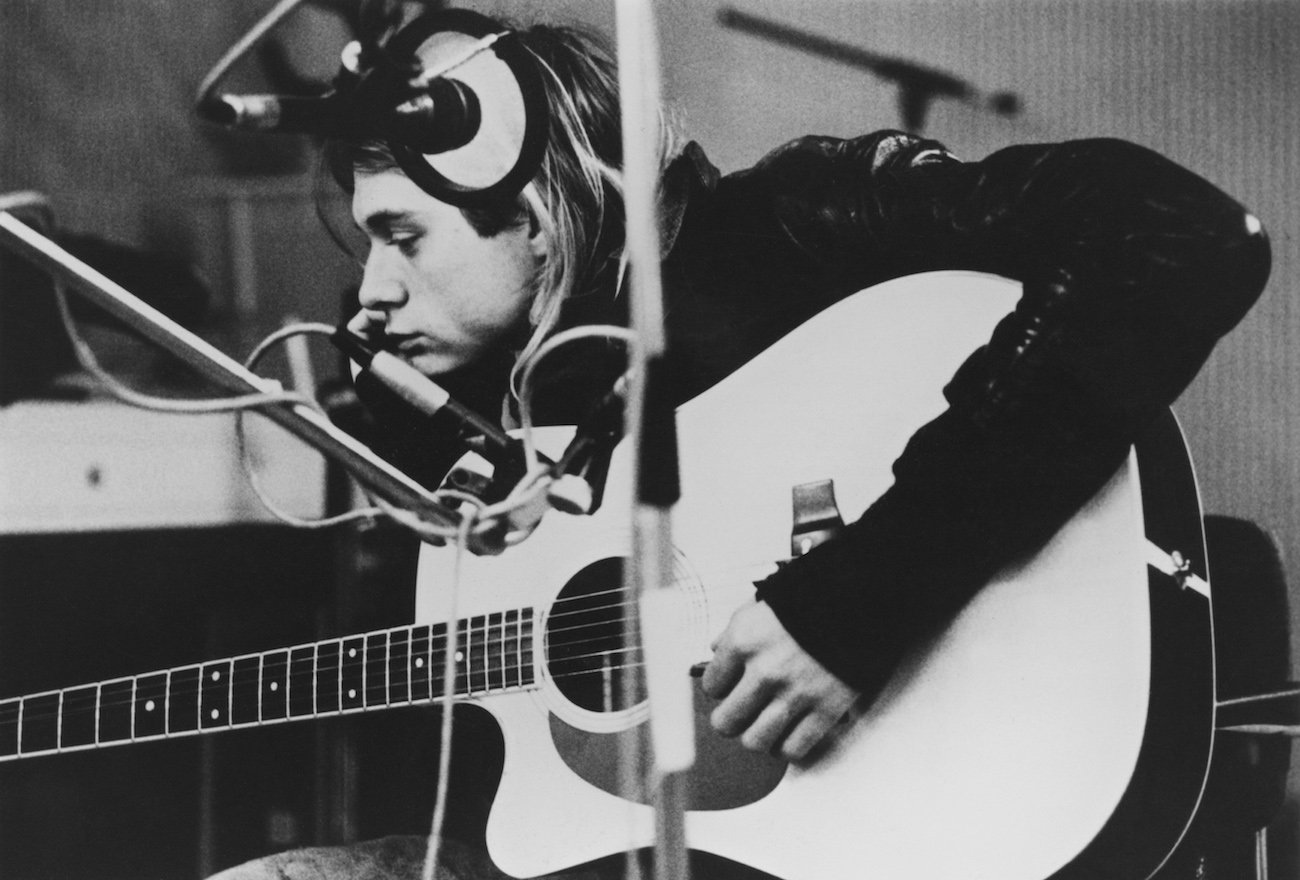 Matt Reeves listened to Nirvana's 'Something in the Way' while writing 'The Batman'
Nirvana's "Something in the Way" might have gotten lost in the mix among Nevermind's hit tracks like "Smells Like Teen Spirit" and "Come As You Are." However, it seems as if it would always appear in Reeves' The Batman no matter what.
The director listened to the gloomy song while writing part of the film and actually based his version of Bruce Wayne on Kurt Cobain.
"When I write, I listen to music, and as I was writing the first act, I put on Nirvana's 'Something In The Way,'" Reeves told Empire. "That's when it came to me that, rather than make Bruce Wayne the playboy version we've seen before, there's another version who had gone through a great tragedy and become a recluse.
"So I started making this connection to Gus Van Sant's Last Days, and the idea of this fictionalised version of Kurt Cobain being in this kind of decaying manor."
After seeing Robert Pattinson's performance in the Safdie Brothers' Good Time, Reeves knew he'd found his Cobain-esque Batman.
"In that movie you could really feel his vulnerability and desperation, but you could also feel his power," Reeves explained. "I thought that was a great mix. He's also got that Kurt Cobain thing, where he looks like a rock star, but you also feel like he could be a recluse."
Reeves told Esquire that his Batman is "a kind of drug addict. His drug is his addiction to this drive for revenge. He's like a Batman Kurt Cobain."
Fans first heard the haunting reimagined "Something in the Way" in The Batman's trailer. Then it appeared twice in the film as a sort of theme song.
RELATED: Kurt Cobain's Daughter Frances Bean Cobain Wishes Godfather and REM Frontman Michael Stipe a Happy Birthday
Nirvana's 'Something in the Way' has seen a huge increase in streams since 'The Batman'
Since The Batman's release, Nirvana's "Something in the Way" has seen about a 734% increase in streams.
According to Billboard, the haunting tune earned 3.1 million on-demand official U.S. streams in only the first four days of The Batman's release (Mar. 4-Mar. 7). During the four days before the movie's release, it received 372,000 on-demand official U.S. streams, or a 734% increase.
On Mar. 6, streams boosted to 1.5 million from 808,000 the previous day—an increase of 86%. Then, on Mar. 9, the song landed on the top five of Spotify's Daily USA Top 50 songs ranking.
Here is how the song's streaming totals changed from day to day:
Feb. 28: 72,000, according to initial reports to MRC Data
Mar. 1: 78,000
Mar. 2: 99,000
Mar. 3: 123,000
Mar. 4*: 291,000
Mar. 5: 505,000
Mar. 6: 808,000
Mar. 7: 1.5 million
Mar. 8: 1.6 million
Nirvana's "Something in the Way" debuted on Billboard's charts for the first time in Sept. 2020 after The Batman's trailer dropped. Now, the song has appeared on several Billboard charts, including No. 6 on the Hot Rock & Alternative Songs chart, No. 20 on the Digital Song Sales chart, and No. 27 on the Billboard Streaming Songs chart.
RELATED: Nirvana: Courtney Love Breaks Silence on 'Nevermind' for Its 30th Anniversary
The song fit right into Michael Giacchino's film score
It's good that Reeves listened to Nirvana's "Something in the Way" so much while writing The Batman. It made him want the song incorporated into the score. Michael Giacchino, The Batman's film composer, said it was an effortless fit.
He told CinemaBlend, "I think we just got lucky when it came around time to do the trailer. We got really lucky that [my main theme] just, it lied in perfectly against that song, you know?
"That was one of those things where they sent it to me, and they were like, 'Should we fill it in more?' And I'm just like, 'I don't know. It sounds pretty great the way it is and the way that it's just sort of layered in.' And we gave them a few things to add into it, but not much at all.
"I feel like they did a really good job with that trailer. It was a great way of saying, 'Here's your next Batman.'"
So, Nirvana and their song, "Something in the Way," really helped Reeves imagine The Batman. Without The Batman, the song may have never appeared on the charts.
RELATED: Dave Grohl Says This Foo Fighters Song Was Inspired by Kurt Cobain's Death