No One Expected '30 Rock' to Outlive 'Studio 60 on the Sunset Strip' — Not Even the Cast
'30 Rock' lasted several seasons on NBC -- far surpassing another show from the era. Why did the cast doubt it could outlast 'Studio 60'?
When it debuted, many TV viewers compared 30 Rock to another show on the same network: Studio 60 on the Sunset Strip. Due to the former coming from a brand-new creator and the latter with the power of Aaron Sorkin behind it, few predicted the outcome — not even creator and cast member Tina Fey. 
'Studio 60′ and '30 Rock' came out the same year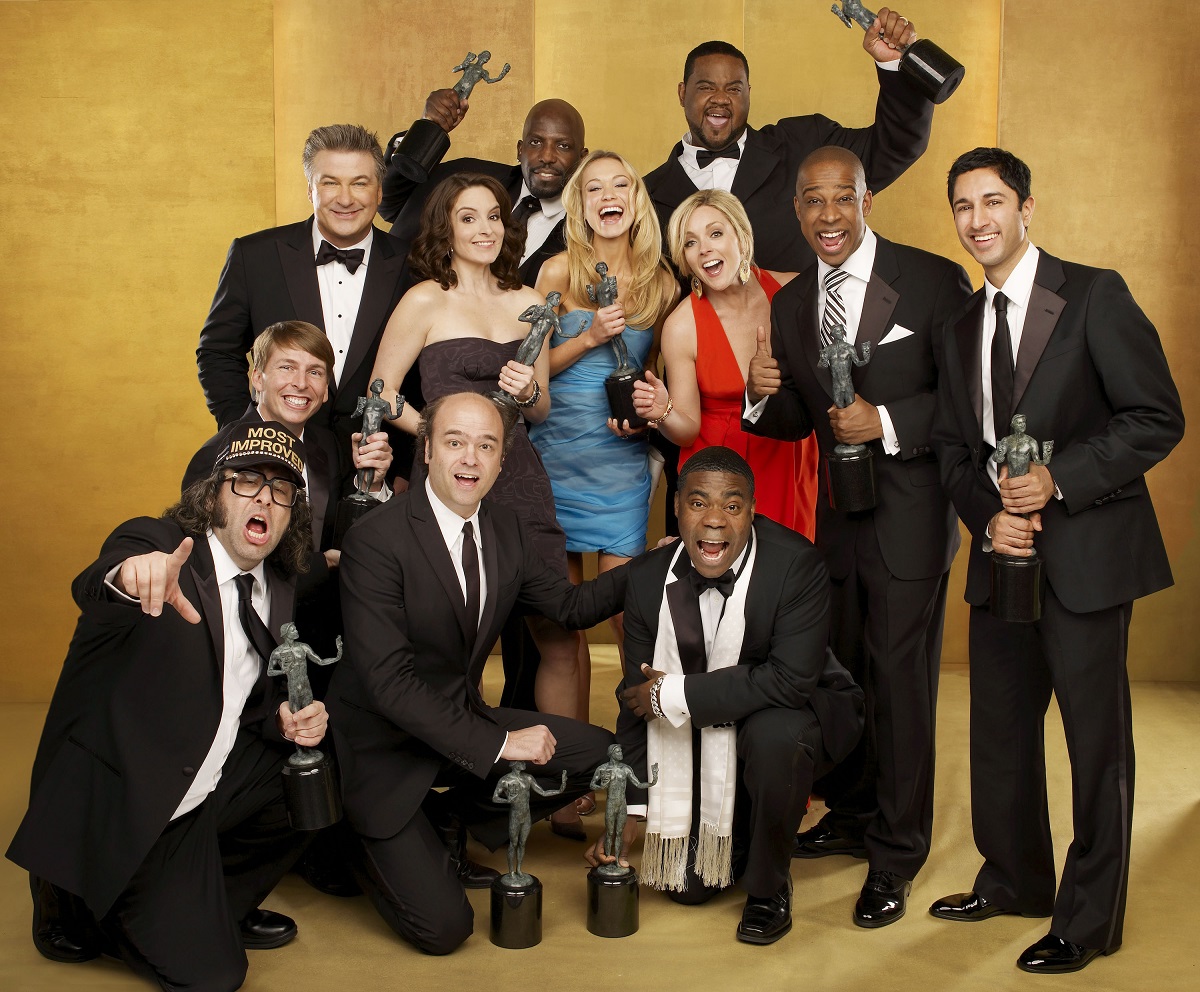 When Studio 60 premiered, Sorkin had just gotten off the high-flying show The West Wing. While his personal life was plagued with scandal, he still had a loyal fan base. Needless to say, fans of his past work were excited about the NBC series.
Despite their similar concepts, NBC greenlit both series about the inner workings of a sketch show. But with the star power of Friends actor Matthew Perry and a lot of clout behind it, no one thought Studio 60 out be the one to fail.
"The surefire bet was Aaron Sorkin," cast member Scott Adsit (who played Pete Hornberger in 30 Rock) said in The 30 Rock Book. "But I went with Tina."
"We never considered them to be an opponent. We were sure they would last maybe half a season," said Nate Corddry of Studio 60. "I did not expect 30 Rock to have any kind of legs."
The two shows had a similar format
Both Studio 60 and 30 Rock tackled the same subject, but one took things on in a more light-hearted manner than the other. 30 Rock aimed to tell Fey's story and experiences as the head writer of the NBC sketch show Saturday Night Live. 30 Rock gives viewers a fictional view of the behind-the-scenes of a sketch comedy show depicted to air on NBC.
Studio 60 also takes place behind the scenes of a live sketch comedy show of the same name on a fictional network called NBS. The show within the show had a similar format to SNL and was run by Perry and Whitford's characters as executive producers.
The significant difference between the two series? Studio 60 was an hour-long drama, with 30 Rock a half-hour comedy. Alec Baldwin noted 30 Rock had "the tougher task… because if it's not funny, that's it." But fortunately for them, it was.
Why did '30 Rock' outlive 'Studio 60'?
Not only did 30 Rock continue, but Studio 60 faltered. According to Vulture, the drama had a strong start, while the comedy took a little while to get going. However, the tables turned. After the pilot, Studio 60's ratings declined. It was canceled after just one season. 
But 30 Rock persisted. And even the actors behind Studio 60 were happy about it. "I loved 30 Rock," Bradley Whitford said in The 30 Rock Book. "I love Tina Fey." After seeing the creator at an event, he wished her good luck. But the comedian wasn't quite as optimistic about the whole ordeal. "That god damn Studio 60 almost killed us."