No One Really Knows Why Michael Jordan and His Ex-Wife Juanita Vanoy Got Divorced, Source Claims
Since it debuted several weeks ago, fans have been thrilled by The Last Dance, the 10-part ESPN documentary series that focuses on Michael Jordan and his last year with The Chicago Bulls. Though the series dives into Jordan, Scottie Pippen, Dennis Rodman, coach Phil Jackson, and the rest of the 1997-1998 Bulls team, some things are noticeably missing from the extensive documentary.
While some aspects of Jordan's personal life are highlighted, his ex-wife, Juanita Vanoy whom he was married to from 1989 to 2006 is noticeably absent. Thus far, the series has showcased Jordan's son, Marcus, and Jeffrey, but his daughter, Jasmine, and Vanoy have yet to make an appearance.
Aside from a woman who attempted to sue Jordan for paternity of her child n the '90s, the Jordan marriage was relatively scandal-free until they split briefly in 2002, before calling it quits in 2006. In fact, most people don't even understand why they divorced.
Michael Jordan and Juanita Vanoy met in 1985
Jordan was already a member of the Bulls and Vanoy was a loan officer from the Southside of Chicago when the pair first met. The former couple was introduced in 1985 at Bennigans restaurant in Chicago after a Bulls game.
In a 1992 interview, Vanoy explained that a mutual friend had introduced the pair thinking they would hit it off, and they did. On New Year's Eve in 1987, Jordan proposed to Vanoy and they wed in 1989 in Las Vegas. "I'm happy. It was a big move getting married," Jordan said, according to The Washington Post. "It helped me mature."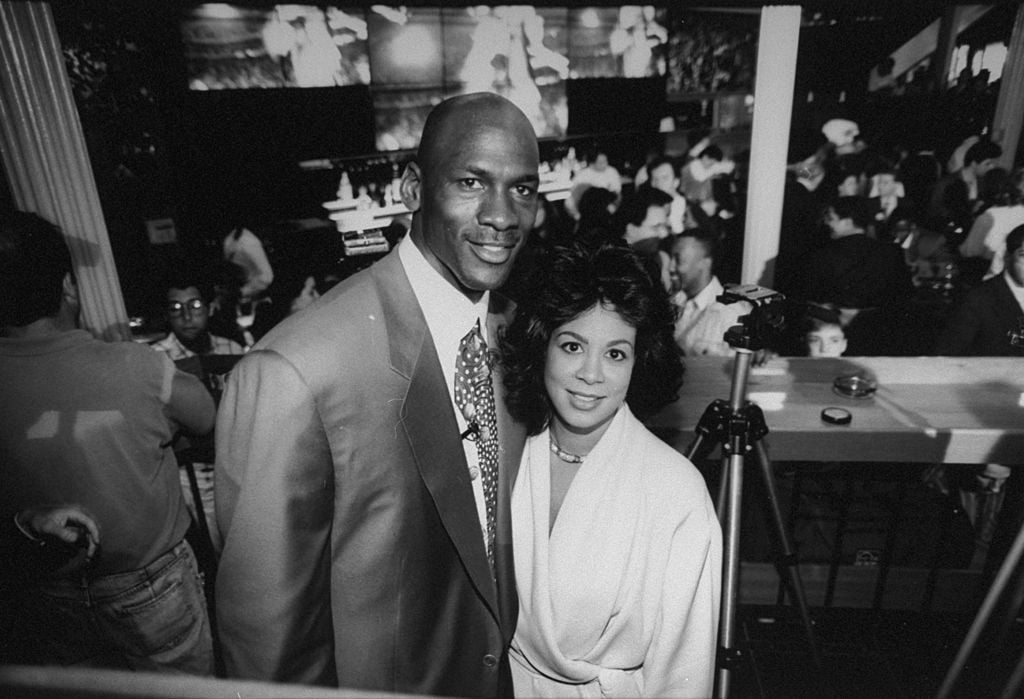 Juanita Vanoy doesn't speak about Michael Jordan but they are on good terms
These days, Vanoy has stayed out of the spotlight doing charity work, traveling, practicing yoga, and focusing on her three children. She's stated in the past that she does not like to do press because people only ask her about Jordan.
However, she did give some good insight into communicating post-divorce. "Mostly our conversations are about the children. I don't remember him saying, 'By the way, I'm getting married,'" she said in 2013. "Divorce was certainly new to me. I had to learn that you have to communicate. That it's not about you or your ex-partner. It's about making sure the children are all right."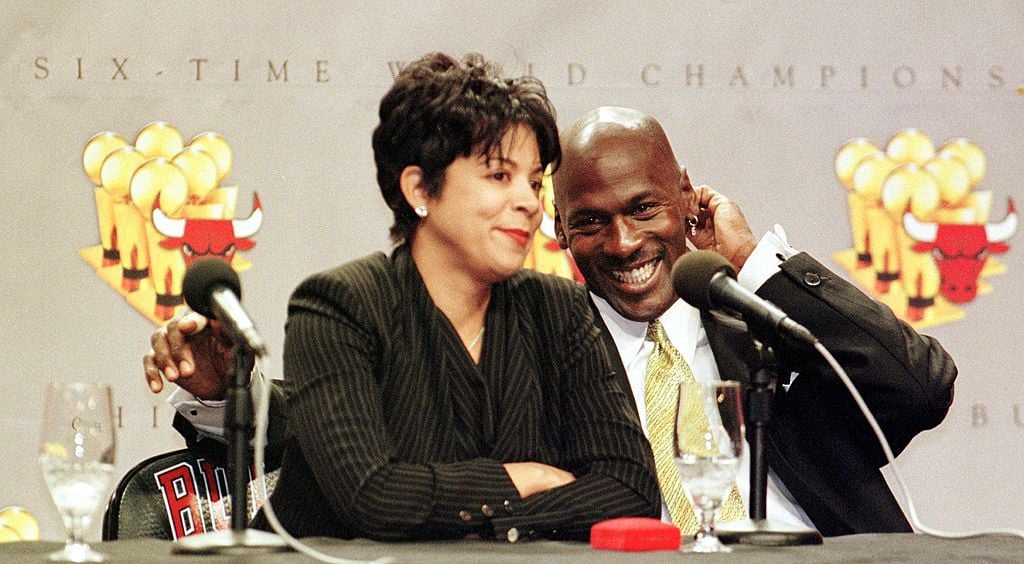 No one really understands why Michael Jordan and Juanita Vanoy divorced
Though they attempted to reconcile for four years, in 2006, the pair officially announced their divorce. "Michael and Juanita Jordan mutually and amicably decided to end their 17-year marriage," the couple's lawyers said in a statement in December 2006. "A judgment for dissolution of their marriage was entered today. There will be no further statements.
The divorce was finalized in 2007 with Vanoy receiving a settlement of $168 million after 17 years of marriage and three children. However, those close to the former couple were absolutely stunned by the split. "I'm shocked and disappointed that their marriage didn't work. They clearly communicate," family friend Les Coney told People at the time. "When Juanita couldn't get the stereo to work, he's the first person she called. And Michael was right there."