No Santa? These Are the Weirdest Duggar Family Christmas Traditions
Everyone knows that the Duggar family is very religious, so it should come as no surprise that they choose to celebrate the Christmas holiday in very unique ways. Jim Bob and Michelle Duggar raise their children with little regard for how most people are doing things – that's why their kids don't listen to popular music or watch many mainstream movies.
The Duggars are ultra-conservative Christians and adhere to certain customs that their religion dictates, like not allowing women to wear pants or kiss before marriage. But what about Christian holidays, like the birth of Jesus? What are those like in the Duggar household?
Spoiler alert: Christmas is not a celebration of materialism with bland messages of "Season's Greetings." Christmas with the Duggars is something else altogether.
They take time to read the Bible
Though the Duggars haven't ever made negative comments about popular books like "The Night Before Christmas" or "How the Grinch Stole Christmas," they always start out Christmas with a much more popular Christmas tale – the story of Jesus' birth.
Every year, Jim Bob reads the nativity story from the Bible and recites a passage from Luke 2:11.
They throw Jesus a proper birthday party
Plenty of Christians around the world celebrate the birth of Jesus. But it's rare to find those who literally turn Christmas into a birthday party, complete with a homemade banner announcing whose special day it really is.
The Duggars even sing "Happy Birthday" to their Lord and Savior, which Michelle Duggar admitted they "look forward to for the whole month of December."
Goody bags are filled with food
Surely in a house full of kids, getting dibs on the snack food is cause for celebration. That's why the Duggar parents give their children the special gift of personalized snack bags for Christmas.
According to Focus on the Family, each child receives a personalized gift bag filled with Pringles, beef jerky, and pickles.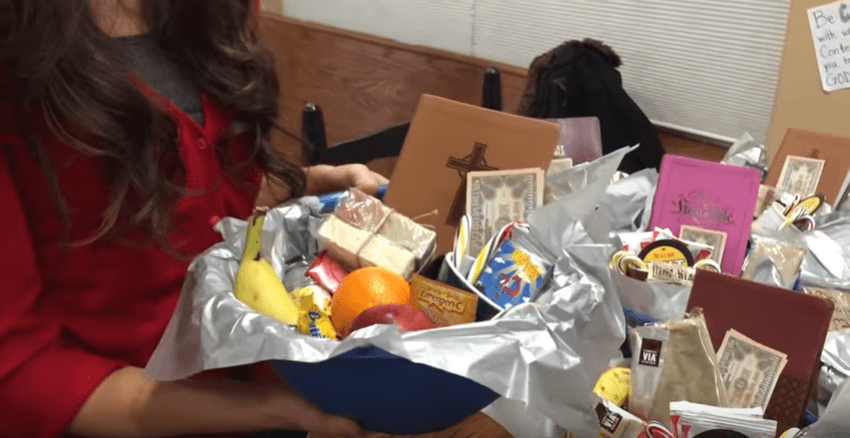 Michelle Duggar explained: "Almost all of us like pickles, but each one likes a different kind. Same with the Pringles and the beef jerky. Christmas is the one time of year when every child gets their favorite flavor of each treat."
They take a family photo
Family photos for Christmas are so common. The strange thing about the Duggar's annual photo shoot is simply the size of it. Even without extended family such as aunts, uncles, and cousins, the photographer has to stand back pretty far to fit all the Duggar family members into the shot.
They don't have a full-sized Christmas tree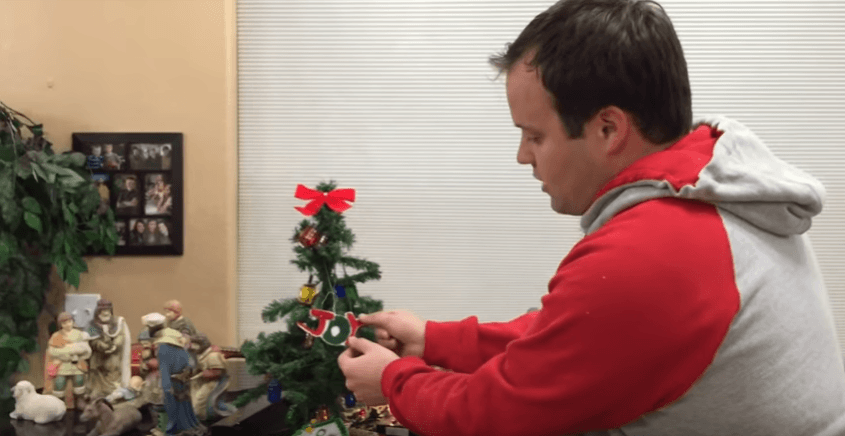 It's unclear why this is, but usually the Duggars don't put up a big Christmas tree (though in their 7,000 square foot house, they certainly have room for one). A past Christmas tour video of their home from 2014 showed a miniature tabletop tree, but nothing else.
Josh Duggar once said, "When we were growing up there was the big tree and all that and we knocked it over several times." Maybe that's why they stopped the tradition?
There's more than one nativity scene
There may not be a Christmas tree, but there are several nativity scenes – including a gigantic one – featured prominently throughout the Duggar house. Lest anyone forget that Jesus is the reason for the season.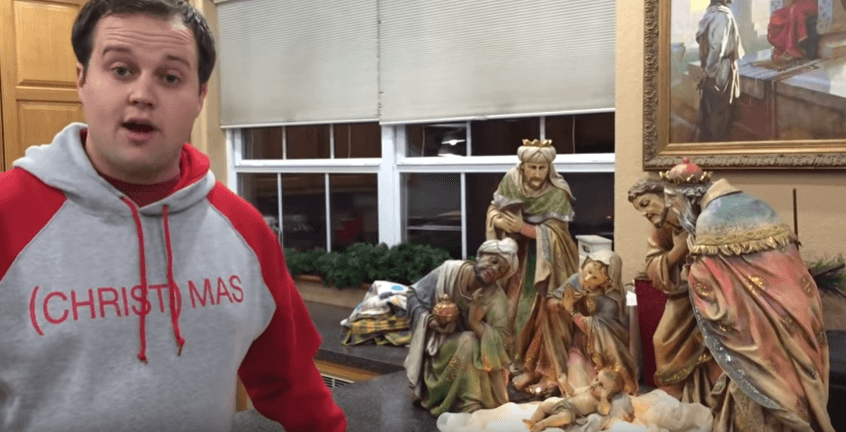 There are no Santa presents
The Duggars don't participate in the Santa tradition – though at least since they're homeschooled, the little kids won't be able to break the news to their classmates. In the past, the Duggars exchanged names, but it seems like now they've started doing a White Elephant style gift exchange instead.
Michelle wrote this about choosing not to have Santa: "Early in our marriage, Jim Bob and I really wanted to focus on the real meaning of Christmas. And so, we didn't focus on Santa. We kept that idea out of the whole celebration, we explained to the children who Santa was historically, but focused on his good deeds and his ministering to children. We tell them about the true person of Saint Nicholas, but don't sensationalize him."
Their family Christmas card is extremely religious
There's no chance of thinking that the Duggars have forgotten what Christmas is about. Their 2014 family card said in huge letters, "Happy Birthday, Jesus!" as the headline and included a lengthy Bible quote.
Duggar kids are starting their own traditions
As the Duggar offspring grow up, get married, and start families of their own, they're starting to adopt their own holiday traditions that have more secular themes. For example, Jessa posted photos of stockings hung on the mantle.
Still, once a Duggar, always a Duggar. No doubt all the children will continue celebrating Christmas in very Christian traditions for the foreseeable future.