Why Is There No Singing in Disney's Live-Action Adaptation of 'Mulan'?
It's her duty to fight. The fiercest warrior in all of China returns to the silver screen this March, starring in the live-action adaptation of Mulan. This version will be considerably different from Disney's animated film, at the expense of songs like "I'll Make a Man Out of You." Will there be singing in this remake of Mulan? Here's what we know about Disney's upcoming film.
Disney's remake of 'Mulan' premieres on March 27, 2020
Hot off the heels of live-action remakes like Dumbo, Aladdin, and The Lion King, Disney has another reboot set for its theatrical release during March 2020. This movie tells the story of Hua Mulan, who defies the rules of the Chinese army to protect her family and her kingdom.
Mulan stars Liu Yifei as the title character and since Disney premiered its teaser and official trailer, fans noticed some pretty big changes. There's no more General Shang, Shan Yu, or Mushu.
The original animated movie was a "musical," with characters singing songs throughout the story. According to the director, there will also be no singing in this live-action adaptation, either.
Will there be singing in this live-action version of 'Mulan'?
It's hard to imagine a version of Mulan without "I'll Make a Man Out of You." Or "Reflection." Or Mushu. Still in an effort to remain closer to the Chinese fable of Mulan, "The Ballad of Mulan," the director made some changes to this adaptation.
"From what I understand, no songs right now, much to the horror of my children," Director Niki Caro said during a 2017 interview with Moviefone. Unfortunately, that means that at a camp full of men aren't likely to break out in song as they're preparing for battle.
Other outlets reported the songs will appear as instrumental tracks throughout the movie, which became a further cemented theory with the film's official trailer. In it, an instrumental version of "Reflection" plays in the background, images of Hua Mulan appear.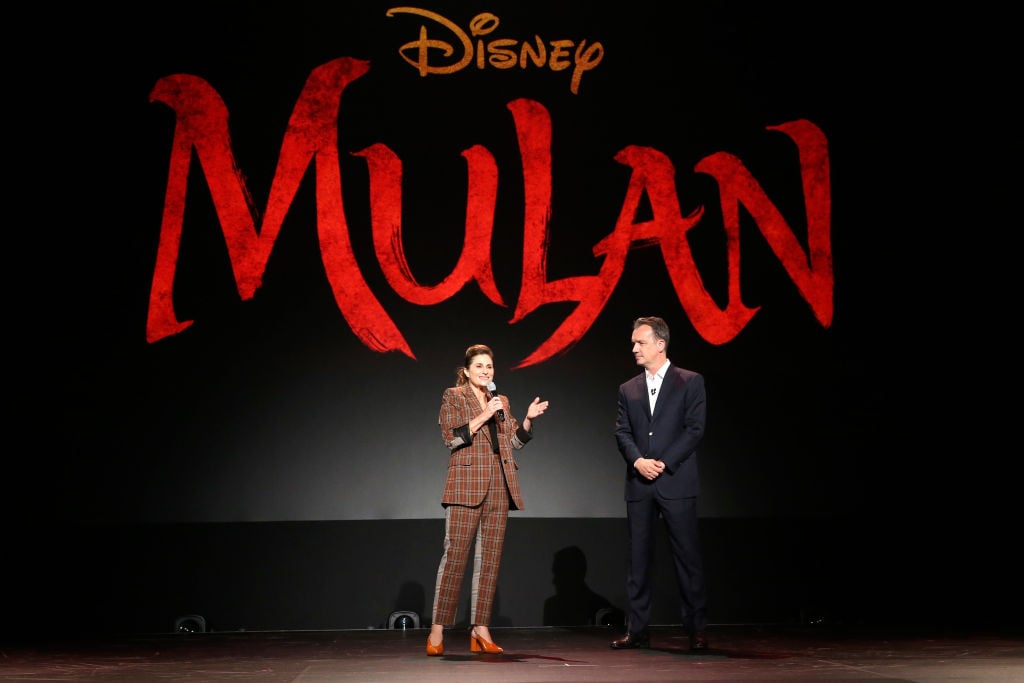 Why is there no singing in the live-action adaptation of 'Mulan'?
From casting to characters, this movie adapts Disney's original animated film to be more "authentic" and true to Chinese culture. During one interview with The Hollywood Reporter, Director Niki Caro explained one of the central focuses she has of creating this film.
"In all my work that is centered in cultures not my own, I hope that comes through because that is incredibly important to me," she said. "When I made Whale Rider, I saw that to be specific and authentic is to be universal, and I've continued to work in an identical way ever since. As the projects get bigger, the more certain I am that cultural authenticity and specificity is the only way to approach my work."
While this movie is produced by Disney and shared many similarities to the original animated movie, the story will share similarities with the Chinese fable that inspired Disney. More information about this movie will likely be revealed in the coming weeks.
Disney's Mulan premieres in theaters on March 27, 2020. Until then, fans can watch the animated classic on Disney's streaming platform, Disney+.