Is 'No Sudden Move' Based on a True Story?
No Sudden Move is a thrilling heist movie set in 1950s Detroit. The new star-studded Steven Soderbergh film features realistic tones and characters. And it has viewers wondering if No Sudden Move is based on a true story.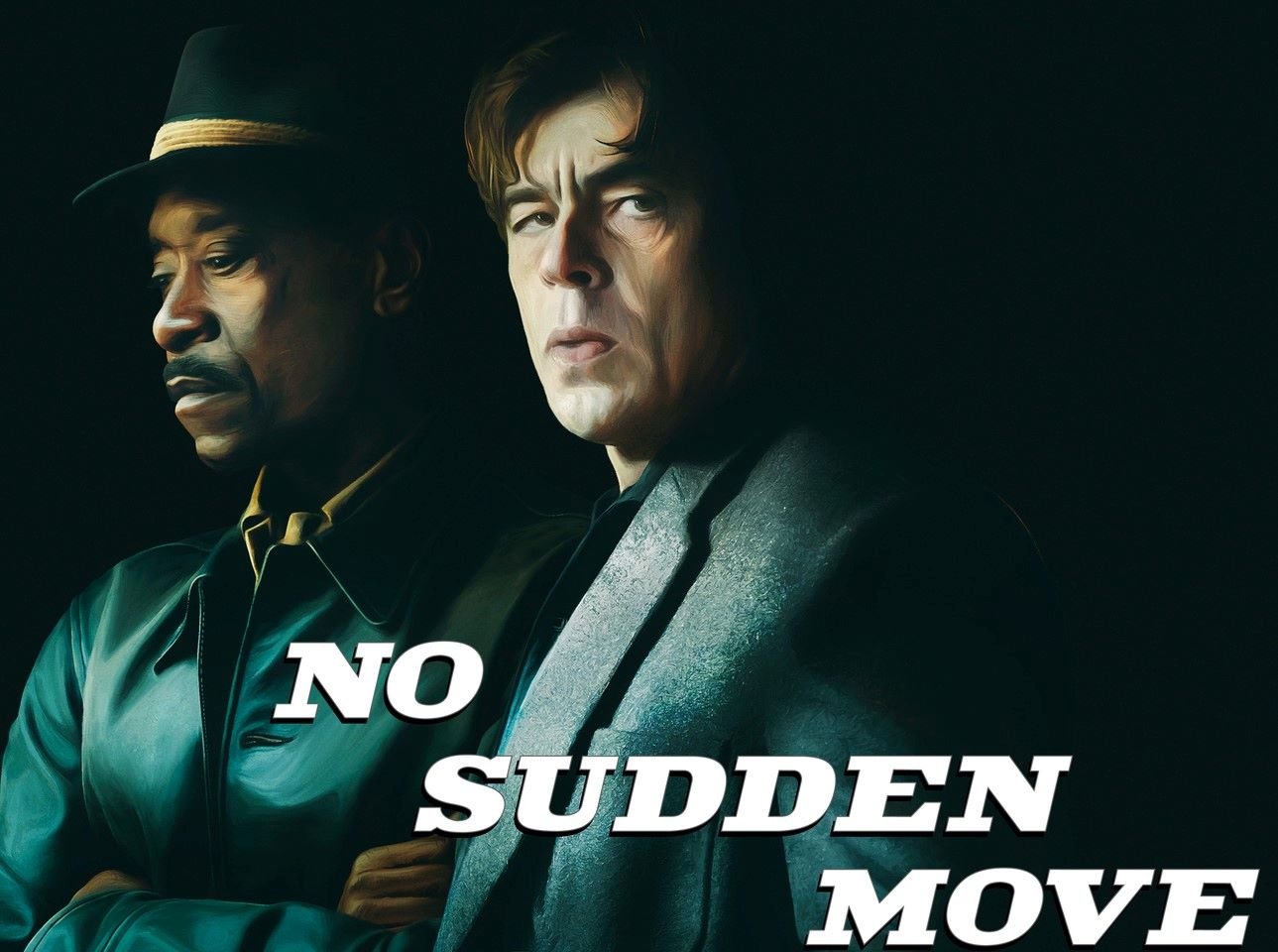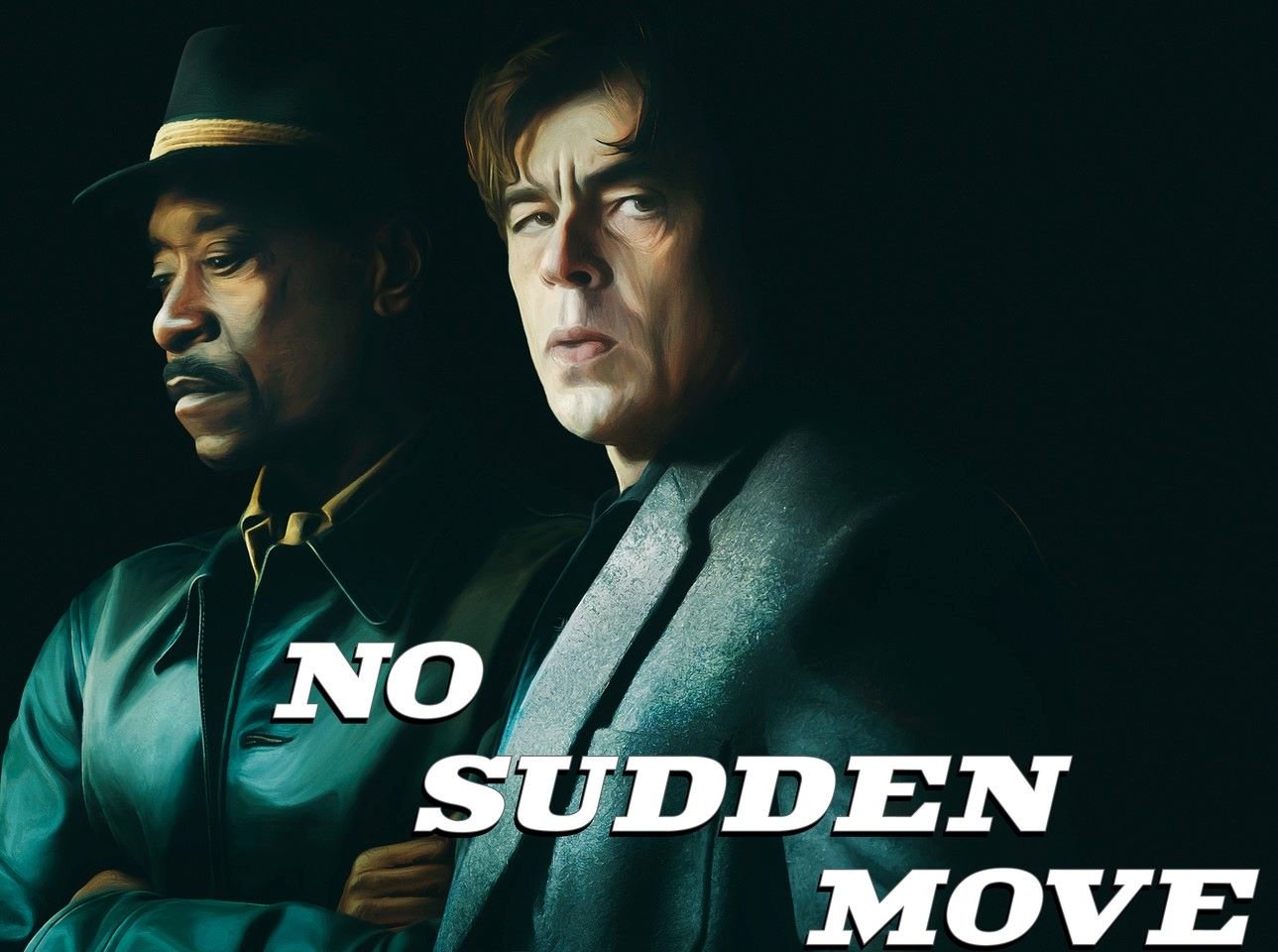 What is 'No Sudden Move' about?
No Sudden Move tells the story of Curt Goynes (Don Cheadle), a man looking to get a job and set his life straight after doing a stint in prison for petty crimes. But soon enough, he finds himself working with a group of criminals, including Ronald Russo (Benicio del Toro), planning the heist of a critical document connected to some of the city's most dangerous and influential people.
"While mayhem ensues, Goynes realizes that the document might be tied to the rising displacement of the city's Black population, subject to the whims and greed of men intent on changing Detroit's landscape for good," the movie's official synopsis reads. "In an ever-growing scheme of complexity and danger, Goynes and Russo must find their allies in a city where nothing is as it seems."
RELATED: Eddie Van Halen Was a 'Big Influence' on 'Bill and Ted,' Writer Ed Solomon Tweets, Reveals He Wanted Him in 'Face the Music'
'No Sudden Move' was loosely inspired by true events
No Sudden Move comes from Ed Solomon, the Hollywood screenwriter known for writing blockbuster films, including Bill & Ted's Excellent Adventure, Men in Black, and Now You See Me. After being approached by producer Casey Silver and director Steven Soderbergh to write a heist movie for Don Cheadle, Solomon came up with the idea to make an Ocean's Eleven-style film set in 1950s Detroit.
Upon researching the era, Solomon discovered disturbing facts about the city. And he decided to use some of those elements as the basis for his story.
I started doing some research about what would the thing they're after be? At the same time, I was researching Detroit and realized that right in that era, the mid-50s in Detroit, was right in the middle of when the auto industry and the tire industry and the oil and gas industry were all tearing up the train tracks and raising these vibrant vital African-American residential business communities, which were Black Bottom and Paradise Valley, and destroying them to make the freeways. So I thought, this is a fascinating backdrop that gives Don's character a kind of moral imperative and some real punch and power. That seemed like a really strong way to set the film.

Ed Solomon, Collider
So the film's story isn't based on real people or any specific event. But it is inspired by Detroit's history.
Ed Solomon brought a consultant on board to get the story right
When talking to Collider, Solomon revealed that he went to Detroit while outlining the story for No Sudden Move and met with Jamon Jordan of the Black Scroll Network — an organization dedicated to preserving Detroit's African-American history.
"I met with Jamon, and he became immediately a really integral part of the development of the story," Solomon said. "He's credited as a consultant on the film."