'No Time to Die': Daniel Craig Will, At Last, Get a Star on the Hollywood Walk of Fame
His star will be right next to another James Bond's star.
No Time to Die, indeed. After a decade and a half in the role, James Bond star Daniel Craig will get a long-awaited Walk of Fame star for his distinguished movie career. The news came on the cusp of the U.S. release of the actor's final Bond film. 
Daniel Craig was James Bond for 15 years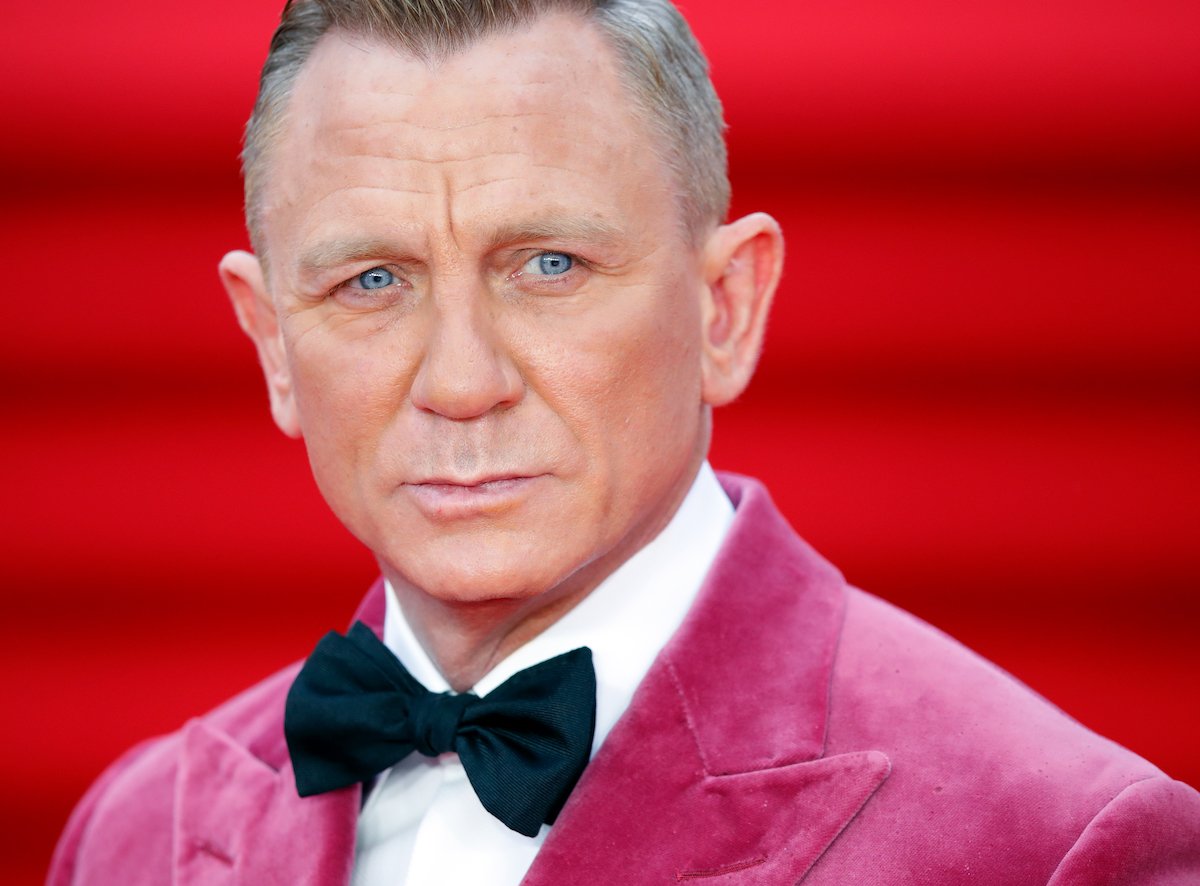 He wasn't the most popular choice in the beginning. The public criticized the first blonde Bond before he debuted in Casino Royale in 2006. Craig took over for conventional brunet Pierce Brosnan, who made his exit after Die Another Day in 2002. 
But according to longtime Bond casting director Debbie McWilliams, the public didn't welcome Craig kindly. 
"It was unbelievably negative, I have to say," McWilliams told Entertainment Weekly in a September 2021 interview. "The press response was awful and I felt so sorry for him, but in a funny kind of a way I think it almost spurred him on to do his damndest to prove everybody wrong." 
Craig did prove them wrong, but not without a lot of backlash from the press. However, she said Craig handled it with the cool head of a true 007. 
"The whole way through the film, stuff would come out about he couldn't walk and talk, he couldn't run, he couldn't drive a car properly, so much stuff which was completely and utterly untrue," she continued. "And he just kept his head down, got on with the job, and then the film came out and everybody went, 'Oh wow, I think we quite like him after all. He's going to be a tough act to follow.'" 
He will receive the honors in Hollywood on October 6, 2021
Indeed, Daniel Craig will be a tough act to follow. His tenure as James Bond was the longest ever in years — though Roger Moore and Sean Connery outdid him for numbers with seven movies each. 
Variety announced on October 1 that Craig will finally get his well-deserved star on the Hollywood Walk of Fame. Moreover, he will get a star right next to Roger Moore's. The ceremony will take place on October 6 at 6:30 PT. 
Daniel Craig will be the fourth Bond actor to get a star. Pierce Brosnan, Roger Moore, and 
Dave Niven previously got one. Oddly, original James Bond Sean Connery didn't. 
Producer of the Hollywood Walk of Fame Ana Martinez released a statement about the landmark occasion.  
"Daniel Craig is a British cultural icon, as is James Bond, the man he has portrayed in five 007 films," wrote Martinez. "We are thrilled to place his terrazzo Walk of Fame star next to the star of another famed actor who also portrayed James Bond, Roger Moore. Fans will be thrilled when they see that their stars are appropriately located at 7007 Hollywood Boulevard." 
Daniel Craig gave the cast and crew of 'No Time to Die' a sweet farewell 
The whole thing is bittersweet for Craig, who told the cast and crew in 2019 that it was a "great honor" to work alongside them. The video went viral in the weeks leading up to the U.S. release of No Time To Die on October 8, 2021. 
"A lot of people here worked on five pictures with me, and I know there's a lot of things said about what I think about these films or all of those, whatever," Craig says in the video. "But I've loved every single second of these movies, and especially this one, because I've gotten up every morning and I've had the chance to work with you guys. And that has been one of the greatest honors of my life."
 A star on the Walk of Fame is certainly an even greater honor.