'No Time to Die' Stars Daniel Craig and Rami Malek Reveal Their Favorite Martini Drinks in Hilarious Video
Making 007 movies isn't all business. No Time to Die stars Rami Malek and Daniel Craig recently shared how they like their martini drinks in a hilarious 'Fan Q&A' IMDb video. The clip is currently making the rounds on Twitter and reveals a sillier, more relaxed side to the actors.
Rami Malek and Daniel Craig responded to the question, 'How do you take your martini IRL?'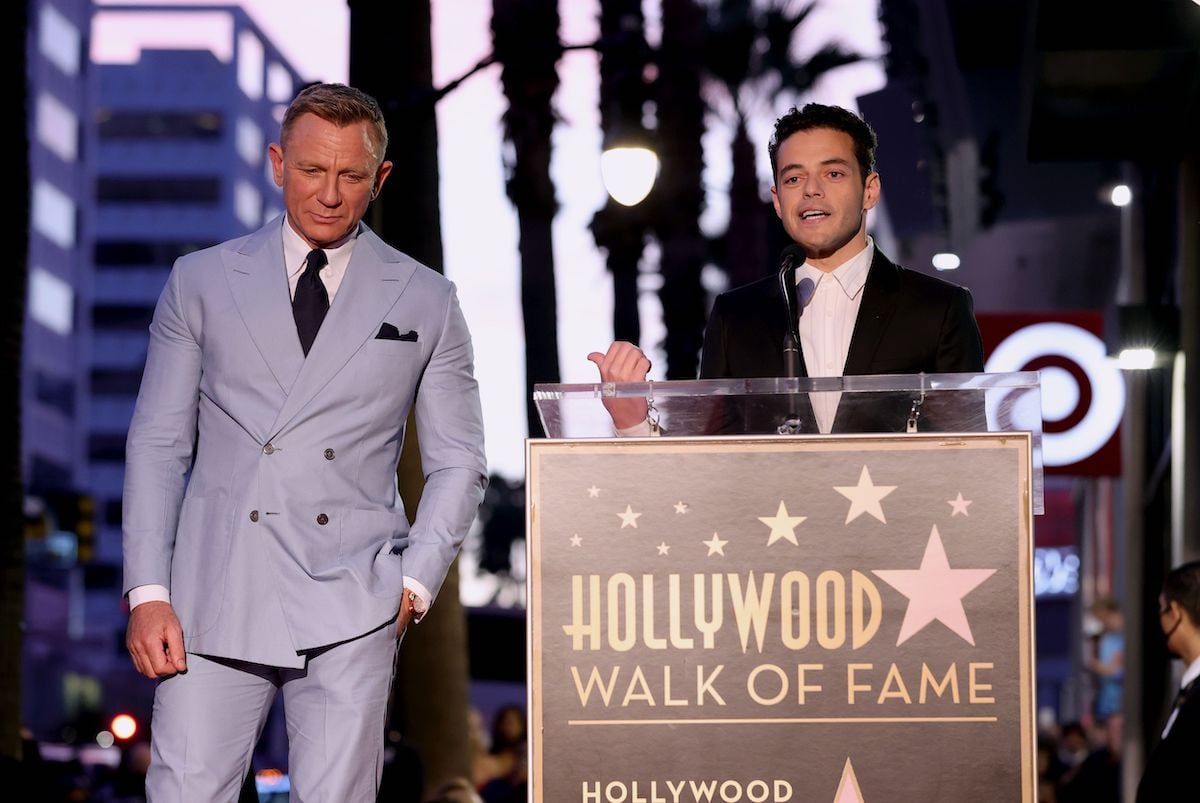 James Bond and his martinis are almost a trope these days. Since the early films in the franchise, 007 and his alcohol go hand in hand with sex and international intrigue.
And in a recent interview with the BBC, Craig admitted that he drank alone after finding out he secured his first James Bond movie Casino Royale (2006). The actor said he was grocery shopping when he got the call. 
"I did this thing with the trolley where I pushed it into the corner and I walked into the off-license section of Whole Foods and bought a bottle of vodka and a bottle of vermouth and a cocktail shaker and the cocktail glass and went home and started mixing myself these drinks," Craig recalled. It was a secret, he added, and couldn't tell anyone else yet.
But the cat's out of the bag, and after 15 years of being James Bond, Craig shared precisely how he likes his martinis.
In a Fan Q&A video by IMDb, Craig and co-star Rami Malek, who plays Safin in No Time to Die, shared their preferences.
"In a bucket, with lots of olives," the No Time to Die star said. "That's usually dinner for me."
"Just olives soaked in vodka, in a jar," Malek added, laughing.
"What's wrong with that?" Craig responded. Clips from Craig's James Bond films accompanied the funny comments.
"I don't care if they shake it or stir it," Craig said. "Doesn't matter," he continued. "Nice and cold."
"Yes, extra cold," agreed Malek. "Shaken. I want it up with a twist of lemon. That's me."
'No Time to Die' finally landed in theaters on October 8 
After five movies as the iconic spy, Daniel Craig is finally ready to move on from the James Bond franchise. No Time To Die, his final performance in the role, hit U.S. theaters yesterday (October 8, 2021.)
The actor doesn't have any regrets, saying in an emotional 2019 farewell video to cast and crew that he "loved every single second of these movies, and especially this one, because I've gotten up every morning and I've had the chance to work with you guys."
Maybe now, he'll feel comfortable kicking back with that olive-filled martini in a bucket.
RELATED: Daniel Craig Drank Martinis Alone After Learning He'd Star in James Bond Movies