Noah Cyrus Apologizes After Candace Owens, Social Media Calls Her Out Over Slur
After spending most of the day trending on social media for the wrong reasons, Noah Cyrus finally broke her silence.
The singer — who's the younger sibling of pop star Miley Cyrus — took a verbal lashing over a social media post that indirectly insulted Candace Owens with a racial slur.
Cyrus was called out over and over again for her derogatory comment with Owens even taking the time to chime in. She just posted a statement.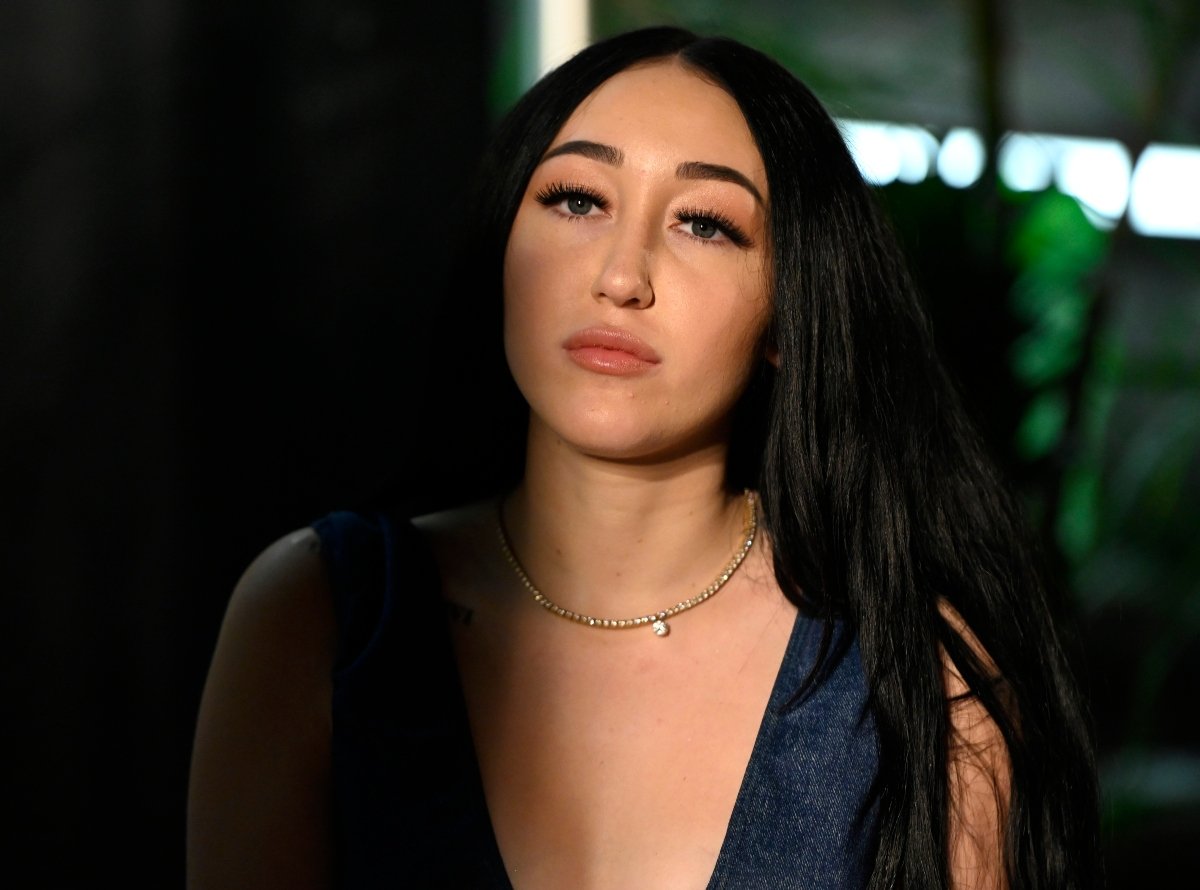 Candace Owens calls out Noah Cyrus
Cyrus caught flak on social media due to a message she posted on her Instagram Stories. She included a photo of Harry Styles wearing a dress from his Vogue cover shoot and captioned it with "he wears this dress better than any of you nappy a*s heauxz."
In November, Owens faced backlash tweeting "Bring back manly men" as an insult to Styles for wearing a dress. Cyrus seemed to be aiming her comment toward Owens, a Black woman. Though she's considered a polarizing figure, many came to her defense and called Cyrus out for using a racial slur.   
The word "nappy" has a history that's rooted in racism and discrimination, and is often used as a demeaning term to describe Black hair texture and appearance.  
Owens herself addressed Cyrus' words through a tweet that's racked up more than 25,000 likes.
Cyrus apologizes on Instagram
With the social media storming brewing, Cyrus issued a brief statement on her Instagram Stories. She wrote:
"I am mortified that I used a term without knowing the context and history, but I know now and I am horrified and truly sorry. I will never use it again. Thank you for educating me. I in no way meant to offend anyone. I am so so sorry."
This too is making its rounds on social media sites and Instagram blogs. Not everyone is buying the apology. Love & Hip Hop's Moniece Slaughter wrote on Instagram, "Gurl. Goodnight. If you didn't know then you wouldn't have used it as an insult. Period."
Many others agree. One person asked, "How did you not mean to offend anybody when you said it offensively?" More commented things such as, "Baby you KNEW it's 2020 stop playing the dumb card and actually take responsibility" and "She knew…because she knew how to use it and who to say it to. Plain and simple."
Cyrus part of famous musical family
The 20-year-old singer just dropped a collaboration with her older sister in October and recently received a Grammy nod for Best New Artist. She's going up against Doja Cat, Megan Thee Stallion, D Smoke, Chika, Ingrid Andress, Kaytranada, and Phoebe Bridgers in the category.
She's expressed a desire to climb out from under her famous family's shadow which included Miley and father Billy Ray Cyrus.
Her EP, The End of Everything, was released in May. In the past, Cyrus has worked with R&B and hip-hop artists such as XXXTentacion, London on da Track, Labrinth, and Leon Bridges.
The social media discussion continues about Cyrus' comment but it is unclear whether Owens has decided to accept her apology.