Noah Cyrus' Boyfriend Sparks Rumors She's Collaborating With Miley Cyrus in 2020
Singers Miley Cyrus and Noah Cyrus both have substantial fanbases. Coming from the same musical family, some fans would love to see them sing together or even collaborate on an original track. Here's why a deleted photo from Noah's boyfriend led to speculation in August 2020.
Noah and Miley have performed together
The sisters aren't strangers to occupying the same stage. When Noah opened for Katy Perry in 2017, Miley and their dad, Billy Ray Cyrus, joined her at Madison Square Garden, singing his classic hit, "Achy Breaky Heart." That same year, both women performed at the iHeartSummer Weekend and Wango Tango.
But Noah has been open about how difficult it was growing up in Miley's shadow. Her song, "Young & Sad," reflects this. As she told Paper Magazine in 2019, "Being told that you're less than someone in your family, that can f*ck up a person. I'm not less than anybody," adding, "Miley and I are completely different people."
Smokepurpp and Noah are dating
One way Noah is actually like Miley? As a celebrity, her love life has received a lot of attention. She was previously linked to rapper Lil Xan for several months. Their breakup in early 2019 came when he accused her of cheating on him.
In July 2020, Noah made her relationship with another artist, Smokepurpp, Instagram official, writing, "no one makes me happier." This was a few days after he shared a photo of them on the platform and tagged her. Weeks later, Noah posted the above photos.
What Twitter thinks his Instagram Story means 
Those shots appear to also be from July 31, 2020, the day Smokepurpp shared the above photo of his girlfriend and her sister in his Instagram Story, as captured by a Twitter fan account. "Noah's boyfriend just shared this pic of @MileyCyrus with Noah," they wrote, adding "backyard sessions?" Smokepurpp deleted the Story soon after.
Miley hosted The Backyard Sessions, an intimate concert in which she covers other artists, twice before. The first, in 2012, featured just a few songs. But the second saw her sing with artists such as Ariana Grande. The music videos, released on her YouTube channel, were created in conjunction with her organization, the Happy Hippie Foundation.
Are Miley Cyrus and Noah Cyrus collaborating?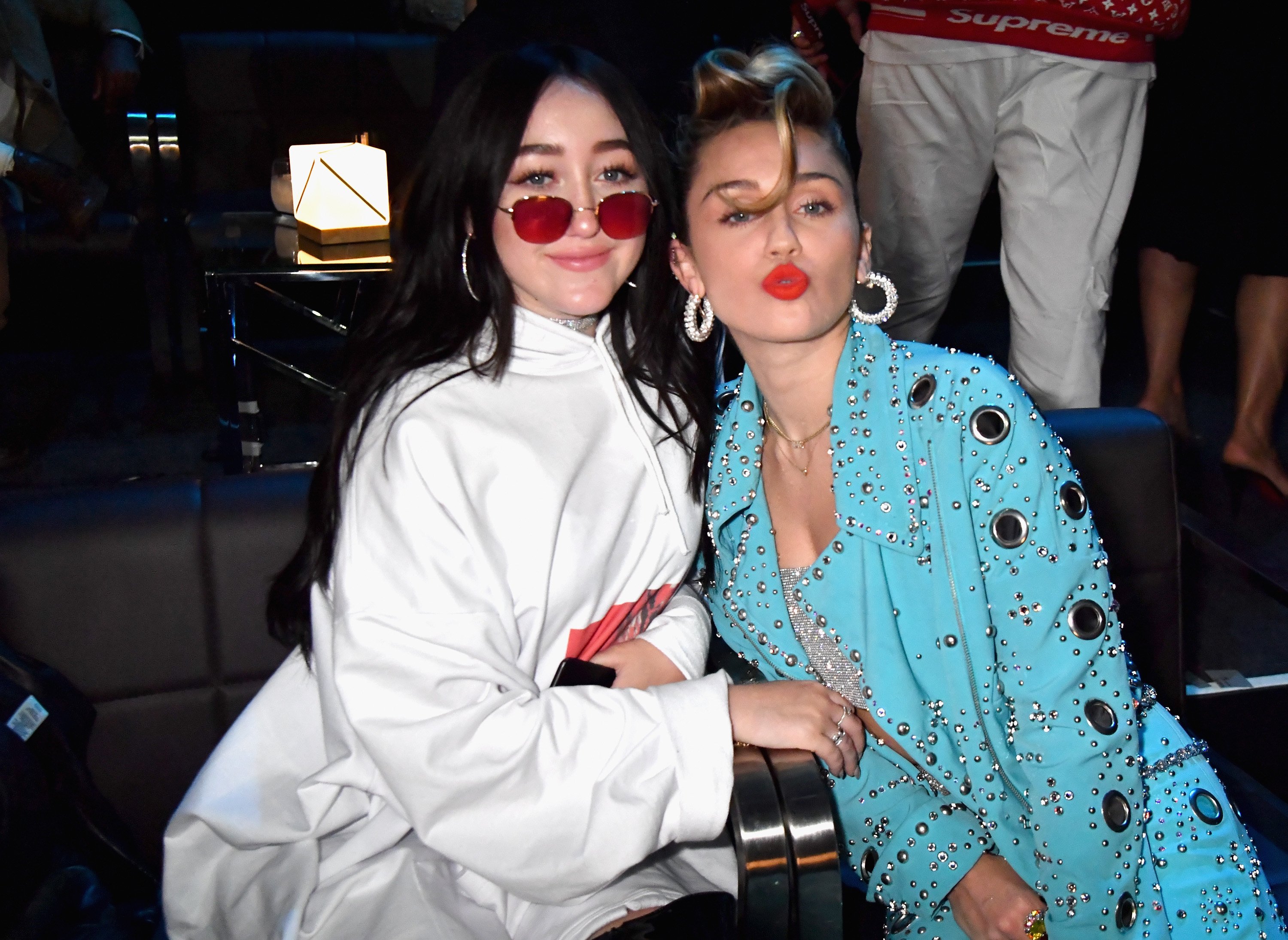 So what do her fans think of the photo? "What if she is covering one of Noah's songs," wrote one Twitter user. In past Backyard Sessions, Cyrus has covered the songs of artists like Joan Jett and Melanie, while accompanied by them. Another suggested it could even be an unheard collaboration, writing, "MUSIC VIDEO FOR THEIR NEW ERAS," on Twitter.
While another set of Backyard Sessions may be what some Miley fans want, there are other possibilities. The singer is set to perform (virtually) at the iHeartRadio Music Festival, so perhaps Noah is joining her, and this was a dress rehearsal. Whatever the case, now that Noah shared those photos, fans of both Cyruses likely won't have to wait much longer.