Noelle Robinson on Misconception That She Is Confused About Her Sexuality – 'That's Not True'
Cynthia Bailey's daughter Noelle Robinson is setting the record straight for anyone who thinks she's confused about her sexuality. The 21-year-old RHOA kid came out as fluid during an episode of the show but many apparently believe she was going through a phase.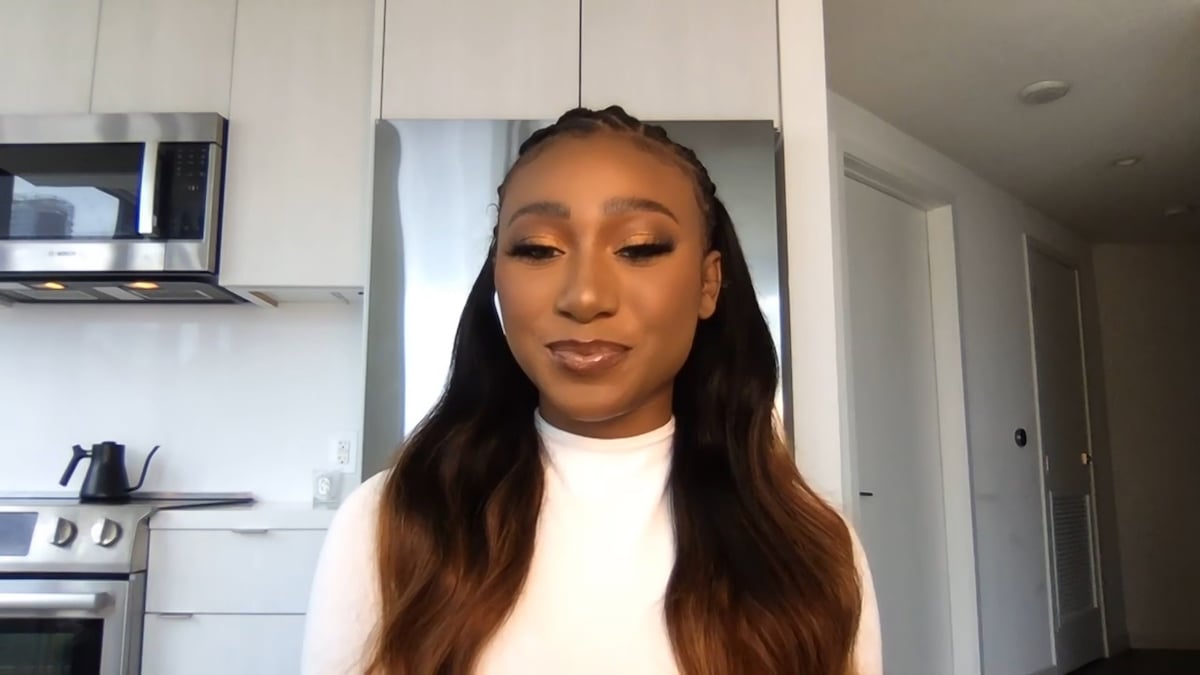 Noelle Robinson came out as fluid on 'RHOA' and debuted her girlfriend to the world
Robinson shared her sexuality during an episode of RHOA with her mom as Bailey questioned Robinson during a car ride about her love life.
"You didn't meet anyone during your college experience? When I helped you move in, I saw a lot of cute guys," Bailey asked.
Robinson opened up about being interested in both sexes, telling Bailey, "I definitely ended up meeting a couple of girls that I thought were cool in a romantic aspect."
RELATED: 'RHOA': Cynthia Bailey's Ex, Actor Leon Robinson, Speaks on Their Daughter Noelle Coming Out as Sexually Fluid
Robinson explained that she preferred to not be labeled as bisexual or lesbian, telling Bailey, "People like to try and box everybody in and put labels everything, but I don't really do that … there's a lot of attractive guys and there's a lot of attractive girls." She added "It really just came out of nowhere a little bit. I just wasn't really expecting that to happen."
She also debuted her girlfriend Alexis Powell on her social media pages. At the time, Robinson declared that she was in love. The two quarantined together with Bailey and Bailey's husband Mike Hill during COVID-19. Bailey and Powell later later split.
The influencer shuts down naysayers who think she's confused about her sexuality
Robinson is a popular influencer and often posts Q&A's on her YouTube channel. In a recent video, she decided to address her followers by clarifying any assumptions they make about her. The main thing she says people ask her the most about is her sexuality.
"The assumption is that I don't really like girls, I'm confused, I'm X-Y-and Z, like that's not true," she told fans.
Fans recall Bailey discovering Robinson identified as fluid while home on college break. Robinson says many of her followers believe she didn't come to the realization about her sexuality until going off to school, which she denies.
RELATED: Cynthia Bailey's Daughter Noelle Robinson and Her Girlfriend Have Broken up
"That's not true," she insists, "I told my mom that I like girls when I was in college…I already knew way before that. That's also when it aired on the television show, so a lot of people thought, 'Oh I shockingly had a revelation' – and I do get it that people have phases. They go to college and certain people have those experiences but that was not my experience. This is something that I've always been privy too but I did make my mom privy to it when I did get to college because it was something that I had to tell her at that point. I'm getting into whole relationships [at that point]."
As for whether or not she still considers herself fluid, she says she'll always identify as such. Though she likes women, she's also had romantic relationships with men and says she still finds them attractive.