Nonso Anozie Jokes His 'Game of Thrones' Character, Xaro Could've Helped Daenerys Avoid Tragic End
Things ended on a very sour note for most Game of Thrones fans and a big reason is how things with Daenerys Targaryen (Emilia Clarke) ended. Could the queen have avoided her mistakes if she made a different decision?
Showbiz Cheat Sheet talked to Nonso Anozie at the Toronto Film Festival premiere of The Laundromat. This is what he had to say about the show's ending and more.
Nonso Anozie played Xaro Xhoan Daxos in 'Game of Thrones'
Game of Thrones fans may remember Xaro Choan Daxos from season 2 of the show. He was the King of Qarth and he introduced her to the city's social elites.
Eventually he also showed her his vault that can only be open with a key he wears around his neck. He said that if Daenerys marries him then he would split his fortune with her. She considers this because she needs money to build her army.
Daenerys turned him down and Xaro turned on her. In the end, she find out there is nothing in his vault and she locks him in it for his betrayal. It's assumed that he died.
Anzoie talks about the fans reaction to the show's ending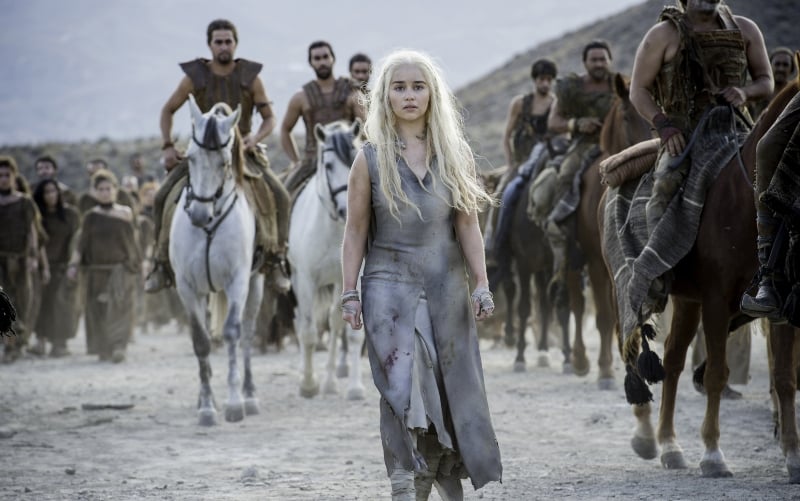 Fans had a lot of complaints with how the HBO show ended. Anzoie revealed his take on the reactions to the final season.
"I think what happened was people didn't get any warning as to the fact that it was going to move at the pace that it moved at," he said. The final season did have characters move through Westeros quickly to wrap things up. It also didn't help that the season was shorter.
"I mean I honestly think that if Game of Thrones had ended any other way people would still be upset because they loved it so much and that it was. I honestly do," he continued.
He jokes that Xaro could've helped Daenerys
Another common complaint from fans is how Daenerys' story ended. Anzoie joked about the character's decision to leave him.
"She shouldn't have locked me in the safe," he told Showbiz Cheat Sheet. "She should have let me out and then I could've come and help her."
He continued, "I mean I was essentially the King of Qarth. There might not have been anything in my safe. But being the king of the whole city, which is the wealthiest city in the world. We could have had some work done but you know. She wanted to lock a brother in a safe."
On a more serious note, the actor talked about the need for diversity in entertainment and how that relates to Game of Thrones.
"I think Game of Thrones I probably would like to see a little bit more inclusion," he said. Anozie went on to talk about the future of the franchise.
"I would have liked to see it. I think in the future we're hearing reports of an African Game of Thrones. We're hearing reports of Children of Blood and Bone getting made into a TV show. These are things I'm excited about," he said.
Anozie's new movie, The Laundromat is directed by Steven Soderbergh. It tells the story of a widow played by Meryl Streep investigating an insurance fraud. It's set to be released on Sept. 27 on Netflix.