Norm Macdonald: The Reason He Kept His Cancer a Secret for so Long
From the very beginning, Norm Macdonald wanted to make people laugh. Anyone who knew the legendary comedian could tell you that Norm was a guy of strong opinions, but with a wholesome, relatable twist. He had a knack for tackling challenging topics and somehow bringing everyone together in a laugh. Norm was always determined to avoid the cheap, easy joke and used his cleverness to make a hundred clean jokes in the place of one obvious but distasteful punchline. 
Norm Macdonald was best known for his years of hosting the "Weekend Update" segment on Saturday Night Live. Outside of SNL, Macdonald was the purest kind of stand-up comedian, able to relate to any audience and get a group of any size rolling in the aisles whether his subject matter was dark or light. On September 14, 2021, Norm Macdonald died of cancer at age 61, taking the world by surprise as another in a long line of tragic celebrity deaths. Norm never announced that he had cancer, we didn't know he was dying, and that's precisely how he wanted it.
Norm Macdonald didn't do "Confessional Comedy"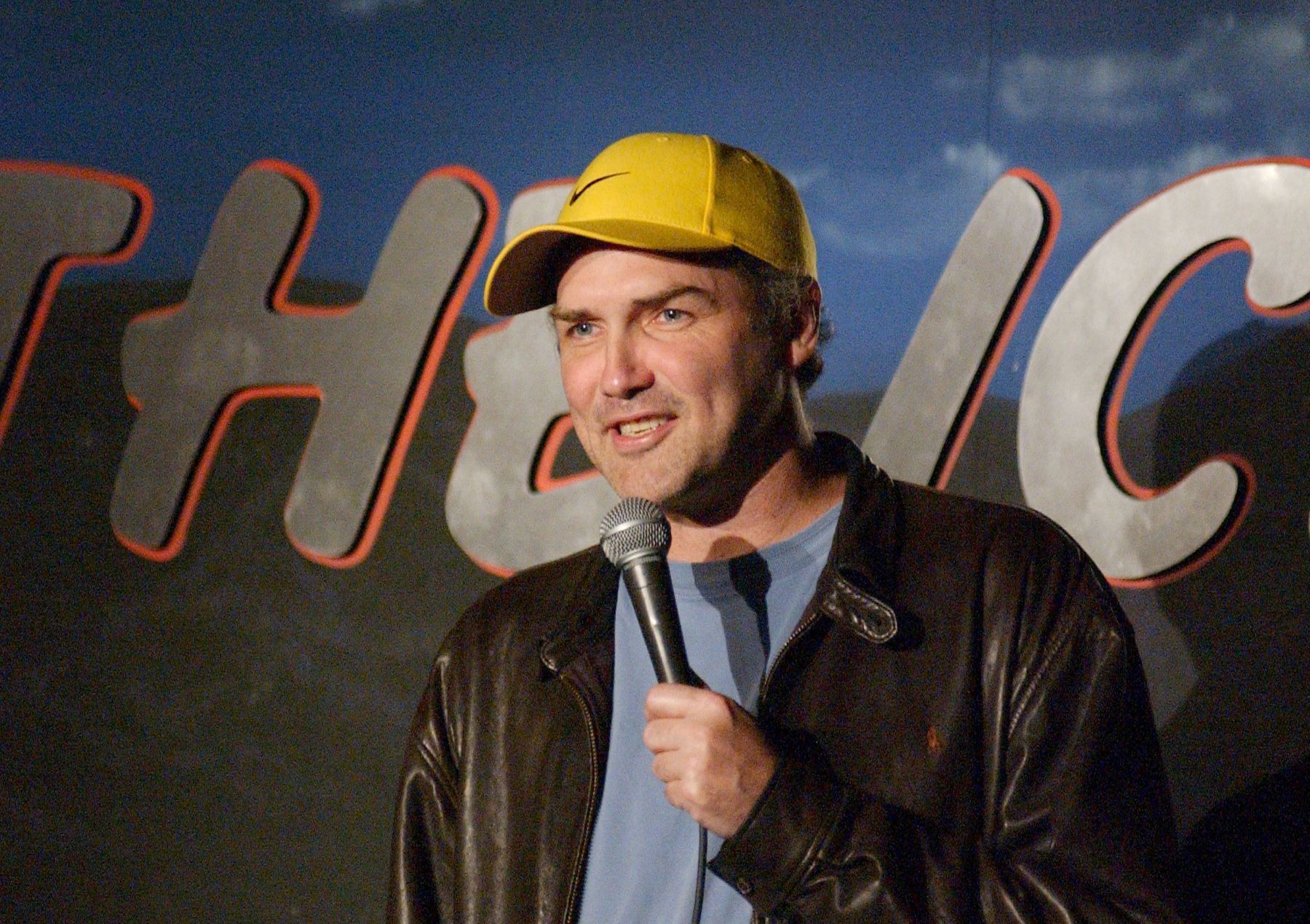 With comedians, we often assume we know everything about their lives; or everything worth sharing, anyway. It's the natural style of the stand-up comedian to make jokes out of everything they experience and then relate those experiences to the universal truths we all share. Norm Macdonald believed in the universal truths of comedy and was a king at connecting to his audience with relatable personal opinions and stories, but not what he called "Confessional Comedy" or leveraging misfortunes for personal gain. Looking back, we can see this stands true in his comedic style.
In an October 2016 interview, Norm told Chris Hardwick some tough thoughts on using cancer for comedic routines.
"I saw a one-woman show once . . . and she goes like, "Well, my mother had breast cancer and now I have breast cancer." And I'm like, well, that's everybody. They think it's so special, when everyone gets cancer and dies. It's almost like the height of narcissism to think that you're going to be so brave as to talk about it in person whereas all you're doing is just garnering sympathy for yourself. How is that brave? It seems cowardly to me."
Making his last years really count
In addition to not wanting to turn a personal tragedy into a confessional routine, Norm Macdonald also didn't want to color his final years in the business with overwhelming sympathy related to his condition. He mentioned in that same interview that he enormously admired Richard Farnsworth, who kept his cancer a secret while shooting the legendary 1999 David Lynch movie The Straight Story. He got an Oscar nomination for that role and died a few months later.
Macdonald says that he understands why Farnsworth didn't publicize his terminal cancer. Farnsworth won that Oscar nomination on talent alone, and that accomplishment was more genuine than winning the Oscar because he was nominated without people knowing he had cancer. Farnsworth didn't even tell his family about the cancer before committing suicide near the end of his terminal case.
"So that, to me, is courageous. You're not being a burden to your family. They know nothing about it and then, you're gone. He wrote a nice letter to everybody in the family and said that the reason he did was he didn't want to cause people distress. So I thought, wow, how incredible."
Norm Macdonald would want us to laugh through the tears
In the end, cancer didn't take out Norm, Norm took out cancer. In one of his most memorable and classic jokes on the subject, Norm Macdonald once said 
"In the old days, they'd go, 'Hey, that old man died.' Now they go, 'Hey, he lost his battle.' That's no way to end your life! I'm pretty sure if you die, the cancer also dies at exactly the same time. So that, to me, is not a loss; that's a draw."
Norm didn't tell us about his cancer because he wanted his final years to count. He wanted his last years to be inspiring laughter and smiles as he has done through a decades-long illustrious stand-up career. He didn't want to evoke tears with his final routines, and, today, he'd like us to find joy and humor even in the sad event of his death. Perhaps especially. So, tell a joke in honor of Norm Macdonald tonight. He'd want to keep us laughing.
How to get help: In the U.S., call the National Suicide Prevention Lifeline at 1-800-273-8255. Or text HOME to 741-741 to speak with a trained crisis counselor at the free Crisis Text Line.