'Normal People': Are the Actors Playing Connell and Marianne Together IRL?
With the latest BBC and Hulu co-production, Normal People, the showrunners wanted to recreate the teen drama in a light that's less about the idealized passion and more about its mental toll. The show tells the story of two teenagers, Marianne and Connell, who are wonderfully played by Daisy Edgar-Jones and Paul Mescal, respectfully. Their chemistry brings the entire show together, and as such, people wonder what the relationship is like behind the scenes.
Who are the 'Normal People'?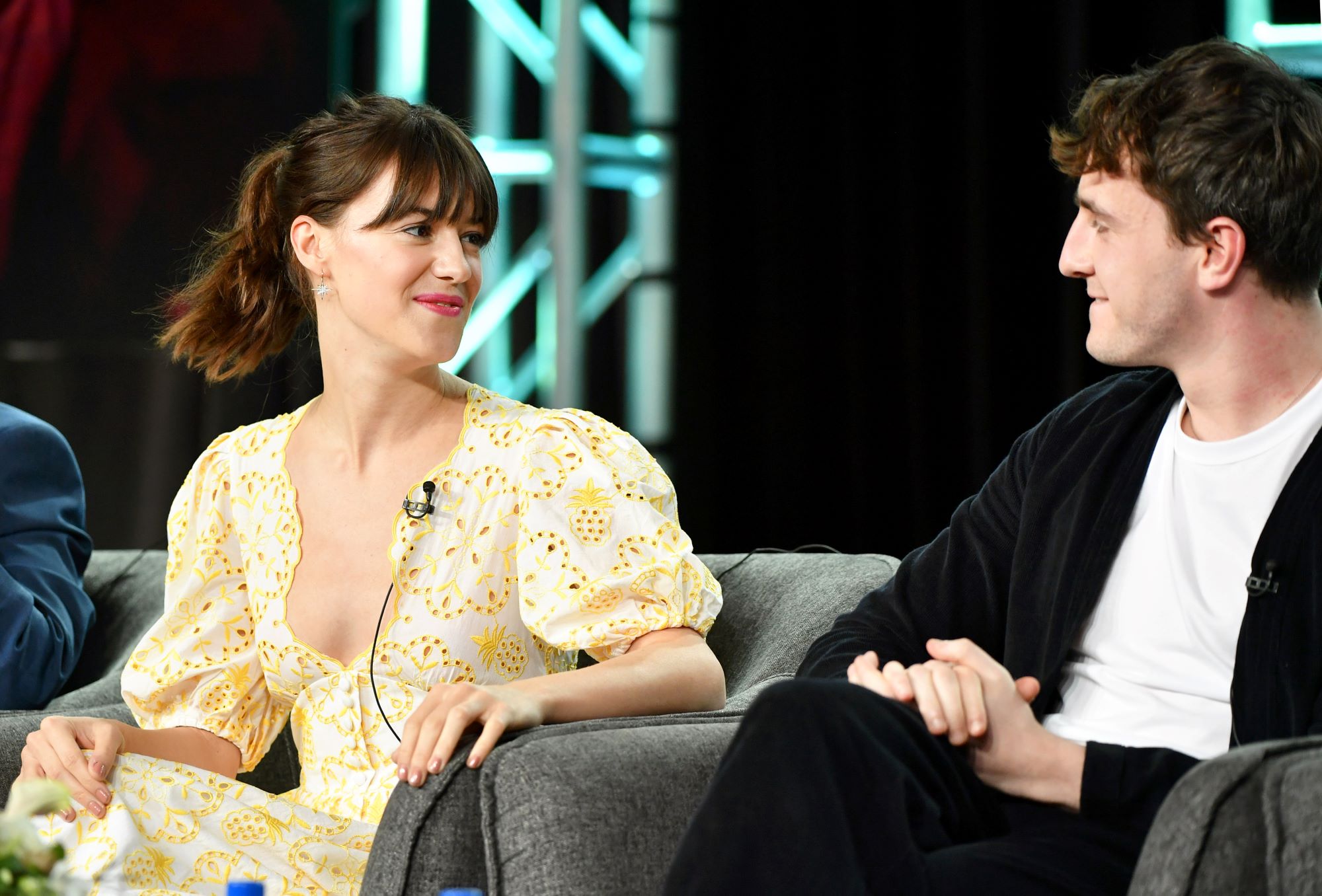 Mescal, 24, didn't have a lot of experience going into the series. His lone credit on IMDb was a series called Bump in 2019. Right away, however, he began to get more work, from the short film Drifting to upcoming films like The Lost Daughter, Carmen, God's Creatures, Foe, and Bring them Down. In just two years, Mescal has gone from an unknown up-and-comer to the star of one of the breakout series of 2020.
IMDb notes that Edgar-Jones, 23, had slightly more experience than Mescal heading in. She played a prominent role in 2019's Gentleman Jack on top of several other British television series. Fans of the Epix series War of the Worlds, however, may best know her as Emily. With at least two series under her belt, Edgar Jones also has a slate of upcoming films such as Where the Crawdads Sing and the miniseries Under the Banner of Heaven.
Together, the pair became one of television's most iconic couples, but it doesn't mean they share that dynamic off-camera, too.
Are Paul Mescal and Daisy Edgar-Jones together IRL?
Despite the undeniable chemistry on the screen, Mescal and Edgar-Jones are acting. According to Heart, Mescal is currently single, although he occasionally opens up about his personal life in interviews. One memorable story, which he told Vogue, involved him faking an emergency to get out of a date that he did not want to go on.
On the other hand, Edgar-Jones was dating Game of Thrones actor Tom Varey, but the pair reportedly broke up in February 2021. According to Page Six, the couple spent lockdown together in England, and after a mutual decision, they decided to focus on their acting careers while remaining friends on the down-low.
Rumors about our favorite actors hooking up behind the scenes go back as far as movies and televisions. However, while it's easy to focus on the performers' personal lives, one shouldn't ignore the artistry behind why this makes them curious. To make people believe in a relationship, the actors have to spill their hearts and souls into the project. In the case of Normal People, the proof is in the pudding. Edgar-Jones and Mescal may not be real-life partners, but they may as well be when they appear on the screen.
What is 'Normal People'?
Normal People may look like a regular teen romance at its onset. After all, it focuses on high schoolers as they guide not only the standard drama that permeates the high school experience but the UK's political landscape. Marianne's family owns several mansions in the Irish setting, while many of her schoolmates can barely afford a pair of sneakers.
This disconnect between her affluent family and her peers at school sets the stage for a series that feels less like your average teen drama and more in tune with stage production, with solid dialogue scenes, often bookending love scenes, school scenes, and scenes of teenage angst and drama. Yes, it is about Marianne and Connell, but there's more beneath the surface.
In a review on Vulture, critic Jen Chaney notes that it's as much a psychological thriller and a story of class inequality as it is a love story. With so much subtext, allegory, and thematic weight to carry, however, Edgar-Jones and Mescal's grounded performances combined with their ability to be equal parts sexual and insightful make them fan favorites.
RELATED: 'Normal People' Star Paul Mescal Talks About the Pressure of Playing Connell