'Normal People' Star Paul Mescal Almost Became a Professional Athlete
It goes without saying that a successful career in acting does not just happen overnight for most people. In fact, many of our favorite Hollywood stars had some pretty bizarre jobs before they got famous. Sometimes, this pre-fame work can be surprising and show a side of an actor that fans would not have imagined.
Paul Mescal, a star in the hit Hulu series Normal People, was actually a Gaelic football player with his sights set on a professional career as an athlete before a theater role changed his life. 
'Normal People' is a hit
Based on a novel by Sally Rooney, Normal People is proving to be quite a hit. The story follows Marianne (played by Daisy Edgar-Jones) and Connell (portrayed by Mescal) as high school sweethearts whose complicated relationship twists and turns over years.
The pair come from different class backgrounds, giving the tale of star-crossed love an element of depth that's familiar but no less impactful. 
Filmed on location in Ireland and featuring a soundtrack filled with Irish artists, the series also offers viewers a glimpse at a particular generation of the Irish experience. With a plot that weaves in and out of the main characters' lives over a long period of time and the cultural references, it's a rich and rewarding viewing choice.
Paul Mescal's popularity is on the rise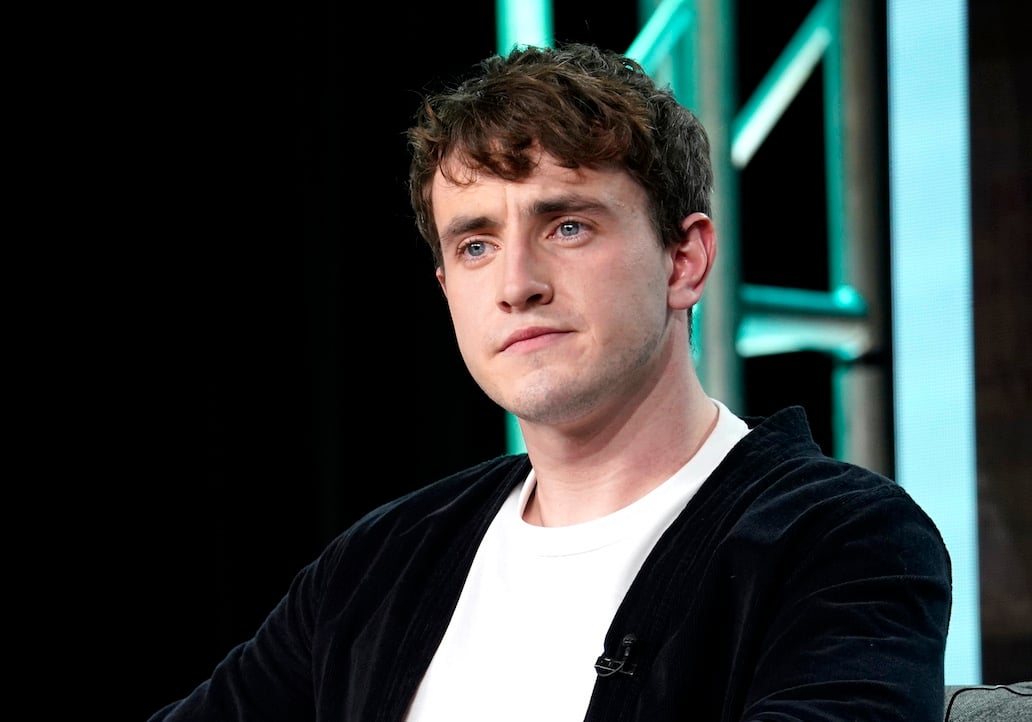 At just 24 years old, Mescal is at the beginning of his professional career. Normal People is a breakthrough role for him. In fact, he only has one other credit to his name, an appearance on the TV series Bump in 2019. It's safe to say that won't be the case after his impressive performance in Normal People.
The attractive actor has drawn all kinds of attention from his portrayal of Connell, and that includes landing an interview with GQ. In the interview, Mescal opened up about the pressures of playing a character who was first popularized in book form.
"I am going to be the visual representation of this imagined character for a lot of people. So there definitely is a pressure with that," Mescal explained.
He takes his work very seriously, and it has paid off. His portrayal of an already-beloved character has certainly resonated with fans of the original and brought in a lot of new admirers as well.
Paul Mescal was an athlete before he was an actor
Mescal did not always know that acting was his destiny. In fact, he had his sights set on being a professional athlete.
"I played Gaelic football since I was tiny, and that was kind of the way that I wanted to go," Mescal explained. It wasn't until he was 16 and performed in a school musical production of The Phantom of the Opera that he started to think there might be another path for him. 
Still, he didn't think his newfound love for theater had any potential as a career.
"I fell in love with it. I've never gotten a buzz or a high like that ever in my life," he said. "I'd been chasing that to some degree. But I never saw it as a valid career choice. When it came to applying for colleges, I was putting down law and arts and things that would support playing Gaelic football."
He eventually saw the error of his ways and switched to drama school, but he was so late in making his decision that he only had one school left as an option. Luckily, he got in.
Giving up sports was difficult
Even once he was accepted to drama school, Mescal continued to play sports.
"I still played football in first and second year of college, which wasn't allowed, but I kind of kept it on the down low. Then I got my jaw broken two days before starting my final year," Mescal explains. 
He really misses the game and even has a — potentially far-fetched — dream of someday going back.
"It's something that has been a massively formative part of my life and something that has taught me lots about acting in terms of self-discipline and being ready and being able to capitalize on opportunities," said Mescal. "In a dream world, I'd love to go back and play with my team. But as long as work is kind of busy, I don't think I can do the two at the moment."