'Normal People' Stars Paul Mescal and Daisy Edgar-Jones' Had 'Electricity Between Them' the Very First Time They Met
The Hulu original series Normal People has made instant stars out of Paul Mescal and Daisy Edgar-Jones. The two young actors play teenagers who fall in love in the series that's based on Sally Rooney's best-selling novel.
The on-screen romance between the popular Connell (Mescal) and the awkward outcast Marianne (Edgar-Jones) is filled with tons of chemistry. In real life, the two stars had "an electricity between them" from the very first time they met.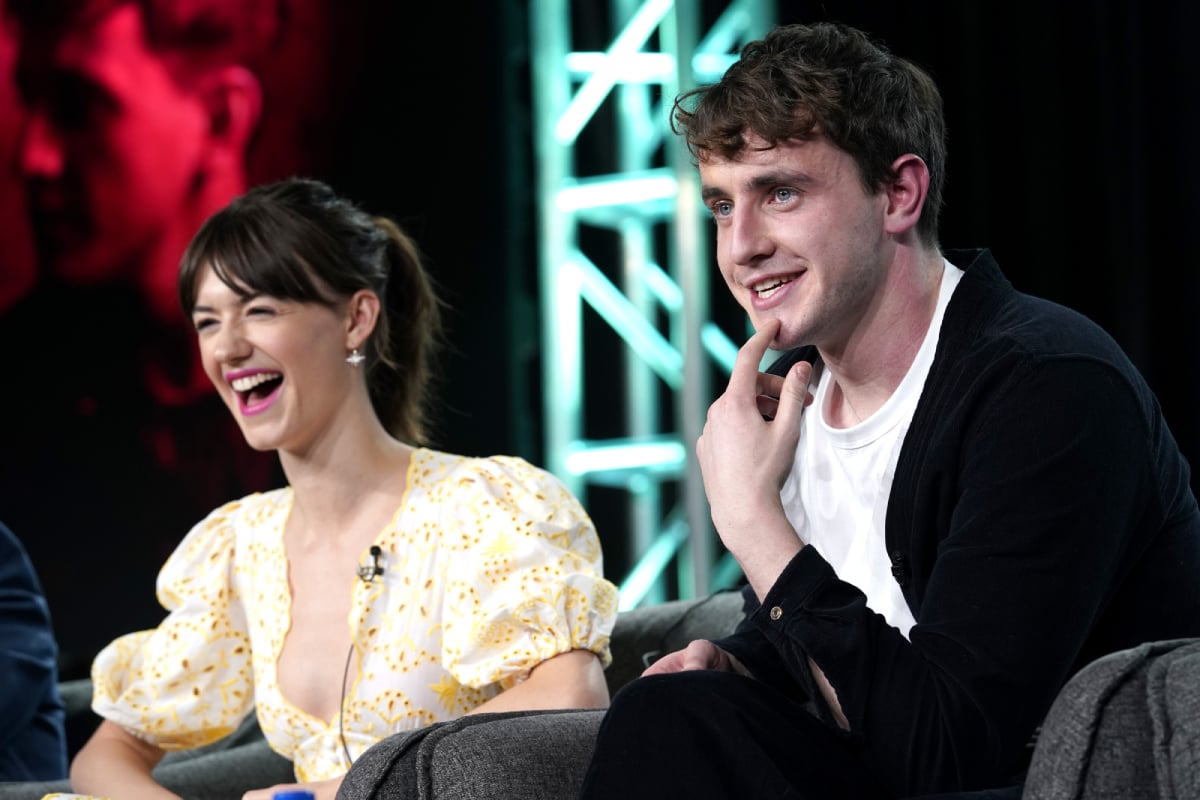 'Normal People' director Lenny Abrahamson 'can't quite believe' the show's success
Normal People tells the story of Irish teens Connell and Marianne as they leave high school and head to college. The series highlights young adulthood and the messiness of human relationships, and it's struck a chord with audiences.
According to Deadline, director and executive producer Lenny Abrahamson can't believe the numbers the show has posted. He called them "absolutely unbelievable." In the UK, the show has been so popular that it's set records with the BBC's streaming service BBC iPlayer.
"I remember the first week was 16-point-something million, which was double the previous highest figure. There were 16 million for Normal People, and something like 21 million for the [entire] iPlayer. And the previous record [high] was Killing Eve, and that was something like 10 million," Abrahamson said.
In Ireland, their numbers for Normal People were three times higher than the "best ever previous drama on the channel." Even though Hulu hasn't released the numbers in the US, Abrahamson says "they seem very happy."
Abrahamson made it a priority to stay faithful to the book
Normal People is all about love and connection, which is something people have needed during the pandemic, Abrahamson says. He and his producing partner, Ed Guiney, "completely fell in love" with the book when they read it. And they both had a desire to do a project that was set in their home country.
They made the bold move of bringing on Rooney as a screenwriter, even though she had never written a TV script before. But as it turns out, the author ended up being a "bloody brilliant screenwriter."
RELATED: 'Normal People': Paul Mescal Kept 1 of Connell's Most Talked About Accessories For an Adorable Reason
When adapting the novel for television, Guiney says that it made the perfect series because it fit into 12 half-hour episodes. He explained that doing it this way was "almost like chaptering it, like a book."
"It just allowed for a more pleasurable experience of the piece. And we really just cleaved to Sally's book," Guiney said. "We've done a lot of book adaptations over the years, but I don't think we've ever done anything that's stayed as close to the source material. There are no new characters, there are really no new plot lines."
The 'Normal People' stars had an immediate electricity between them
According to Guiney, Rooney was very involved in the casting of Connell and Marianne. They ideally wanted the stars to be Irish. They also wanted actors who were as close as possible to the characters' age.
Because there weren't many well-known Irish actors in their late teens and early 20s, the casting team decided to go with unknowns. They ended up finding Mescal pretty early in the process. But it took them another couple of months to find Edgar-Jones.
"I think I was down to the final five girls that they were seeing," Edgar-Jones recalled. "I had obviously read the book and [the characters] feel so real. So, it was very odd then, meeting Paul and being like, 'I'd like to know you, because you're Connell.'"
The first chemistry read between the two actors reportedly "brought the room to tears." Mescal and Edgar-Jones performed the scene where the two characters meet again in college. And Abrahamson describes it as "sizzling."
"When he says to her, 'You were always pretty. You're beautiful,' there was such an electricity between them," Abrahamson said. "I looked around and Emma Norton, producer, Catherine Magee, producer, Louise Kiely, casting director, they were all having a cry."
The two young actors ended up forming a friendship during the shoot. And now, they say they will be "best friends" for life.
Normal People is available on Hulu.